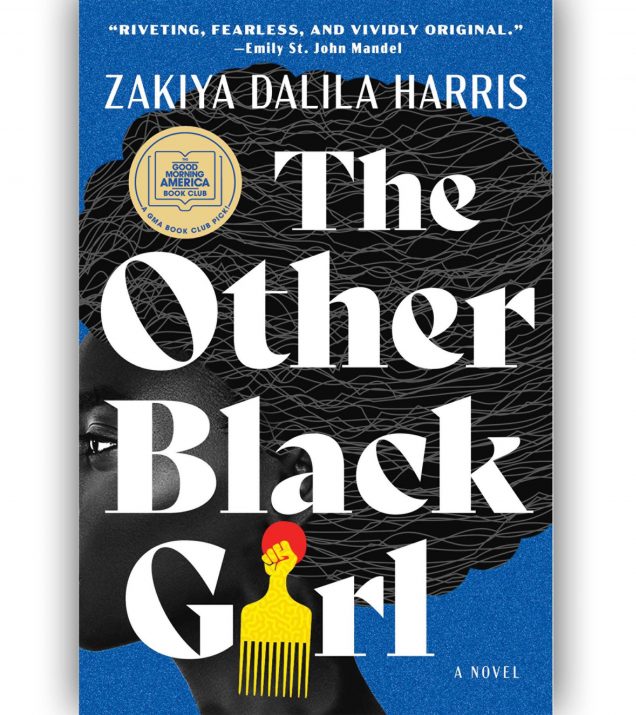 Witty, inventive, and smart, The Other Black Girl goes deeper to take on class privilege, race, and gender in a narrative that slyly plays along the edges of convention. Zakiya Dalila Harris's debut is a brilliant combustion of suspense, horror, and social commentary that leaves no assumption unchallenged and no page unturned.
—Walter Mosley on The Other Black Girl
So many books! 😀 So little time! 😭 Adjusting my reading schedule for Zakiya Dalila Harris' debut novel ☛THE OTHER BLACK GIRL [pub: Atria Books] out today! And that's for damn sure. It's described as The Devil Wears Prada meets Get Out and I'm so here for it. Shout out to Mateo Askaripour, author of BLACK BUCK [pub: Houghton Mifflin] for recommending The Other Black Girl earlier this year during an interview promoting his own book. I immediately added it to my TBR list.
I love how active Zakiya is on social. Follow her on Instagram @zakiyadalilaharris as well as on Twitter @zakiya_harris where she updates her latest appearances and virtual book tour. I've got her on my radar for a Get Lit with Paula in-person event. 🙏🏾 Stay tuned. 
Black ♛ Fact: Producer, writer, actress and daughter of Quincy, Rashida Jones is writing and developing the television adaptation of The Other Black Girl for Hulu along with Zakiya.
Check out the fantastic book trailer for The Other Black Girl 🤯:
View this post on Instagram

The Other Black Girl Synopsis from Simon & Schuster:
Twenty-six-year-old editorial assistant Nella Rogers is tired of being the only Black employee at Wagner Books. Fed up with the isolation and microaggressions, she's thrilled when Harlem-born and bred Hazel starts working in the cubicle beside hers. They've only just started comparing natural hair care regimens, though, when a string of uncomfortable events elevates Hazel to Office Darling, and Nella is left in the dust.
Then the notes begin to appear on Nella's desk: LEAVE WAGNER. NOW.
It's hard to believe Hazel is behind these hostile messages. But as Nella starts to spiral and obsess over the sinister forces at play, she soon realizes that there's a lot more at stake than just her career.
A whip-smart and dynamic thriller and sly social commentary that is perfect for anyone who has ever felt manipulated, threatened, or overlooked in the workplace, The Other Black Girl will keep you on the edge of your seat until the very last twist.
Peace, Love, & Beauty,