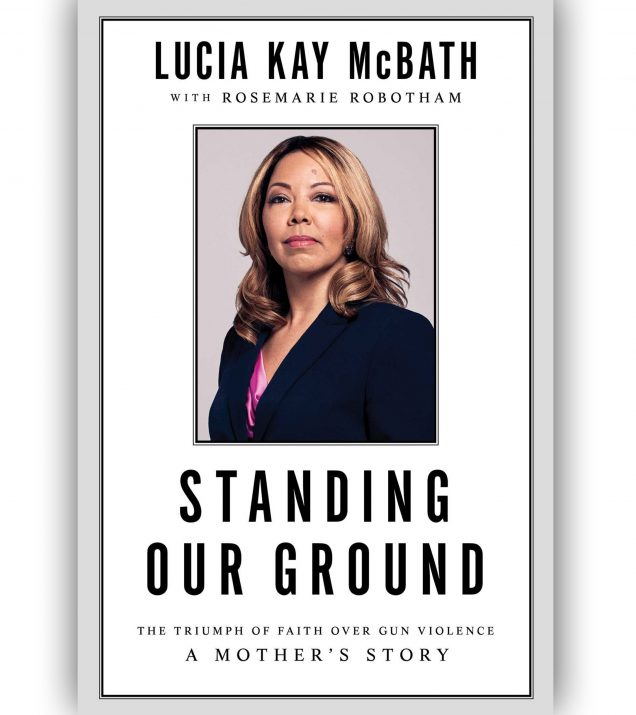 ☛STANDING OUR GROUND: THE TRIUMPH OF FAITH OVER GUN VIOLENCE, A MOTHER'S STORY [pub: Atria/37 INK] by Lucia Kay McBath with Rosemarie Robotham is a necessary and yes, at times painful read. However, Lucia Kay McBath is the personification of resilience. The mother of Jordan Russell Davis — a 17-year-old black teen murdered by a white shooter for playing his music too loud in Jacksonville, Florida — is not only a national spokesperson for Everytown for Gun Safety and Moms Demand Action for Gun Sense in America, she's a Congressional candidate in Georgia's 6th district. November is coming. Vote as if your life depends on it. 
In chapter 2o: Say Their Names McBath recalls speaking at the 2016 Democratic National Convention:
"You don't stop being a mom when your child dies," I told the delegates when it was my turn at the microphone. "You don't stop being a parent when your child dies. I am still Jordan Davis' mother. His life ended the day he was shot and killed for playing loud music, but my job as his mother didn't. I still wake up every day thinking about how to parent him, how to protect him and his legacy, how to ensure that his death doesn't overshadow his life." My fight to repeal dangerous gun laws like Stand Your Ground, I explained, was my way of parenting Jordan now."
Per Simon & Schuster:
Lucia Kay McBath knew deep down that a bullet could one day take her son. After all, she had watched the news of countless unarmed black men unjustly gunned down.
Standing Our Ground: Putting Faith in God Over Faith in Guns is McBath's memoir of raising, loving, and losing her son to gun violence, and the story of how she transformed her pain into activism. After seventeen-year-old Jordan Davis was shot by a man who thought the music playing on his car stereo was too loud, the nation grieved yet again for the unnecessary loss of life. Here, McBath goes beyond the timeline and the assailant's defense—Stand Your Ground—to present an emotional account of her fervent fight for justice, and her awakening to a cause that will drive the rest of her days.
But more than McBath's story or that of her son, Standing Our Ground keenly observes the social and political evolution of America's gun culture. A must-read for anyone concerned with gun safety in America, it harkens back to such bestsellers as The Short and Tragic Life of Robert Peace and Nobody.
Peace, Love, & Beauty,