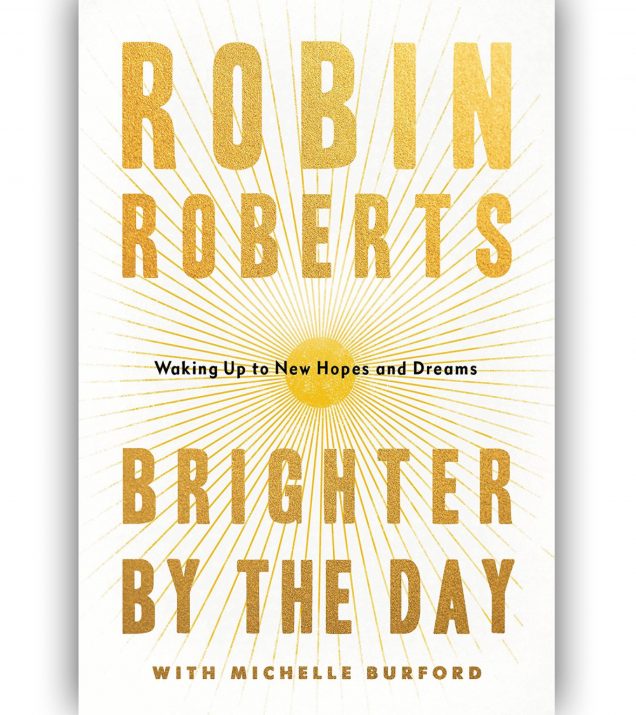 Good Morning America's adored broadcaster Robin Roberts' latest book of hope ☛BRIGHTER BY THE DAY: WAKING UP TO NEW HOPES AND DREAMS written with esteemed author Michelle Buford releases today [pub: Grand Central Publishing]. Listen, Robin Roberts is grace personified with an incredible, yet believable life outlook. The proud Mississippi native is a cancer and a rare blood disease survivor, so our good sis walks it like she talks it. 💪🏾🙌🏾 Adding her latest offering to top of my TBR list.
Oh, and if you're not already starting your day with Robin's Monday Motivation on Instagram, Tuesday Thoughts on Twitter, or Wednesday Wisdom on Facebook, please start now. Gratitude is indeed the attitude. ✨
Don't Scroll Past Robin Roberts' Monday Motivation on Facebook
Get You Some of Robin's Wednesday Wisdom on Instagram
View this post on Instagram
Retweet Robin's Thankful Thursday on Twitter
Good morning! #GlamFam and I always enjoy hearing what you are most grateful for of this #ThankfulThursday #HappyFridayEve💃🏾 #Cmon pic.twitter.com/2yisQVTQmI

— Robin Roberts (@RobinRoberts) April 7, 2022
Take A Listen to Robin Roberts Reading An Excerpt From Brighter By The Day
Brighter By The Day Waking Up To New Hopes And Dreams Synopsis from Grand Central Publishing: 
Over the last 16 years as the esteemed anchor of Good Morning America, Robin Roberts has helped millions of people across the country greet each new morning, gracing our screens with heart and humility. She has sought to bring a bit of positivity into each day, even in the most trying of times. Now, she shares with readers the guidance she's received, her own hard-won wisdom, and eye-opening experiences that have helped her find the good in the world and usher in light—even on the darkest days.
Drawing on advice and knowledge she gleaned from conversations with loved ones, spiritual practices, and life experiences, Robin offers a window into how she feeds her own mind, spirit, and soul and invites readers to do the same. With a deeply personal touch, she explains that just like any skill, optimism requires practice and demonstrates how we can shift our mindsets and give ourselves permission to let our best intentions take root and be true.
Full of profound insight and the compassion to meet readers wherever they are on their journey, this contemplative and uplifting read is a breath of fresh air that will bring a dose of joy into your daily life.
Peace, Love, & Beauty,