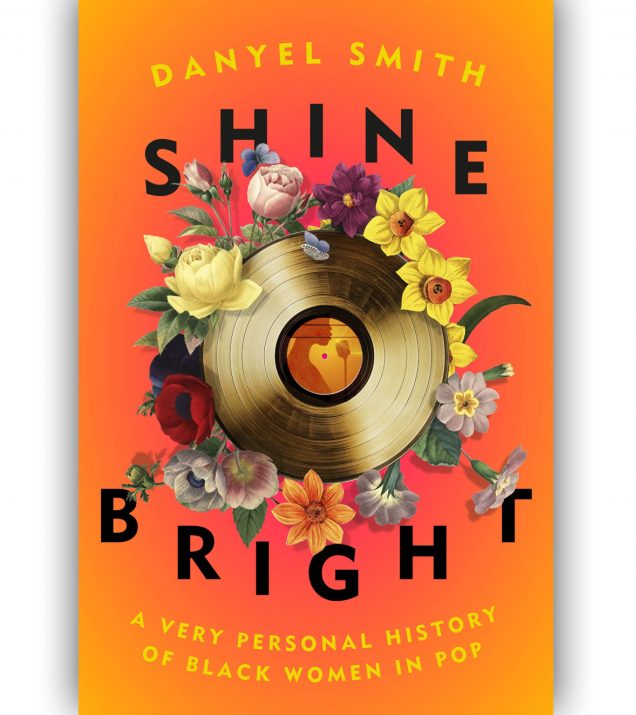 People say, "How can you say that Black women in pop don't get the credit they're due?" Oh, they get credit. They don't get the credit that they're due. 
—Danyel Smith as told to Emily Lordi in The New Yorker
Turning my bluetooth speakers up extra loud 🔊 in celebration of Danyel Smith's highly-anticipated "masterful study of the brilliant Black women who shaped American pop music" ☛SHINE BRIGHT: A VERY PERSONAL HISTORY OF BLACK WOMEN IN POP [pub: Roc Lit 101/One World] released today. Can't wait to read or maybe even listen to how Danyel weaves her personal experiences into or perhaps around the stories of important Black women singers. I've long admired the award-winning journalist's ability to add just enough intimate account without becoming too invasive or immersive since her editor-in-chief days at Vibe. She's clearly present, but not intrusive. She's important to the story without making it her story. Somehow they wind up feeling like our stories.
I started listening to Danyel's podcast Black Girl Songbook when it launched last year. I love how the Oakland native writes in the same voice and cadence in which she speaks. Looking forward to deep diving into Shine Bright. ✨
Black ♛ Fact: Danyel's husband, Elliott Wilson was my editor-in-chief at XXL magazine. In fact, he hired me as the magazine's first lifestyle editor. We'd work together at The Source magazine during the mid 90s. Let the record show, Danyel and Elliott's wedding was one of the top five weddings I've ever attended. Oh, and speaking of celebrations, Danyel threw one of the most memorable virtual birthday parties for El's 50th during the pandemic. Many hip-hop luminaries were in Zoom attendance, including Hov. 🐐
Personal Polaroids Celebrating My XXL Exit with Writing Power Couple Danyel Smith and Elliott Wilson
Danyel's Black Girl Songbook Is So Worth The Listen. Check Out Season One's Trailer Below:
Shine Bright: A Very Personal History Of Black Women In Pop Synopsis by Penguin Random House: 
Peace, Love, & Beauty,