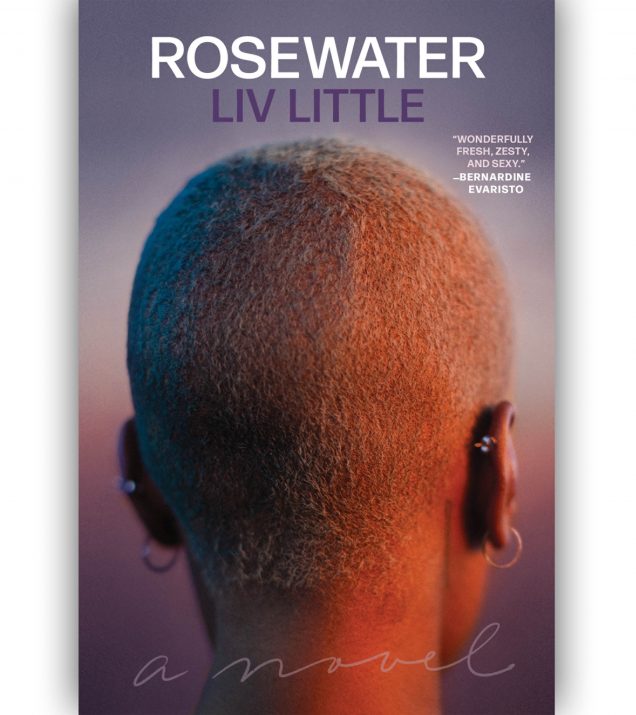 I wish I could remember which bookstagrammer first put me on to Liv Little's debut novel ☛ROSEWATER [pub: Get Lifted Books]. I can't. Forgive me. Grateful nonetheless to add this "sensuous, urgent, and pulsating" queer love story to my immediate TBR list. Shout out to the EGOT-winning John Legend and his team at Get Lifted Books for gifting us with—in the words of Booker Prize-winning author Bernardine Evaristo "a wonderfully fresh, zesty and sexy debut novelist who is putting Black queer lives, loves and longings center stage, where they belong." Ugh! Can't wait to indulge in it.
Bold and beautiful. Rosewater is the perfect inaugural title for Get Lifted Books!
—John Legend, Mike Jackson, and Ty Stiklorius, Founders of Get Lifted Books

Rosewater Synopsis From Get Lifted Books:
Elsie is a sexy, funny, and fiercely independent woman in south London. But several things in her life have gone terribly wrong. She's estranged from her family; is failing to make it as a poet; and has just been evicted from her social housing. As fierce and independent as she is, even Elsie must admit that being a carefree 28-year-old is proving difficult—and that she's running out of options.
Juliet, her best friend since childhood, has always been Elsie's lifeline. So even though they haven't spoken in months, Elsie is soon snuggled up on Juliet's couch, back at home among the mismatched cushions and knit blankets.
Between their reruns of Drag Race and nights smoking on the balcony, something surprising begins to glimmer in Elsie's heart. And as the days turn into weeks and then months, this feeling quickly becomes too fierce to ignore. Will Elsie be brave enough to open herself up to love?
Featuring the poetry of Kai-Isaiah Jamal, Rosewater is a deliciously steamy queer romance from a bold new voice. An electric and captivating debut, Elsie's story teaches us that sometimes home is not always where we are, but who we are with…
Peace, Love, & Beauty,