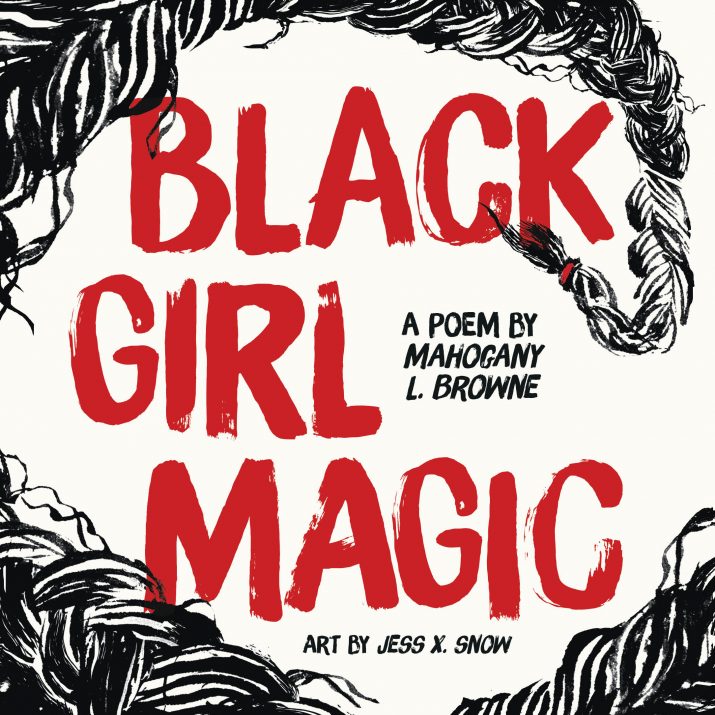 Happiest of Pub Days to poet Mahogany L. Browne and illustrator Jess Snow! Their book BLACK GIRL MAGIC: A POEM drops today on Roaring Book Press.
Per Macmillan Publishing:
Black Girl, they say you ain't 'posed to be here. Much of what twenty-first century culture tells black girls is not pretty: Don't wear this; don't smile at that. Don't have an opinion; don't dream big. And most of all, don't love yourself. In response to such destructive ideas, internationally recognized poet Mahogany Browne challenges the conditioning of society by crafting an anthem of strength and magic undeniable in its bloom for all beautiful Black girls. She has travelled the world sharing her vision of Black Girl Magic, and now in collaboration with artist Jess X. Snow, presents her acclaimed tribute in a visual form. Black Girl Magic is a journey from girlhood to womanhood and an invitation to readers to find magic in themselves.
Peace, Love, & Beauty,