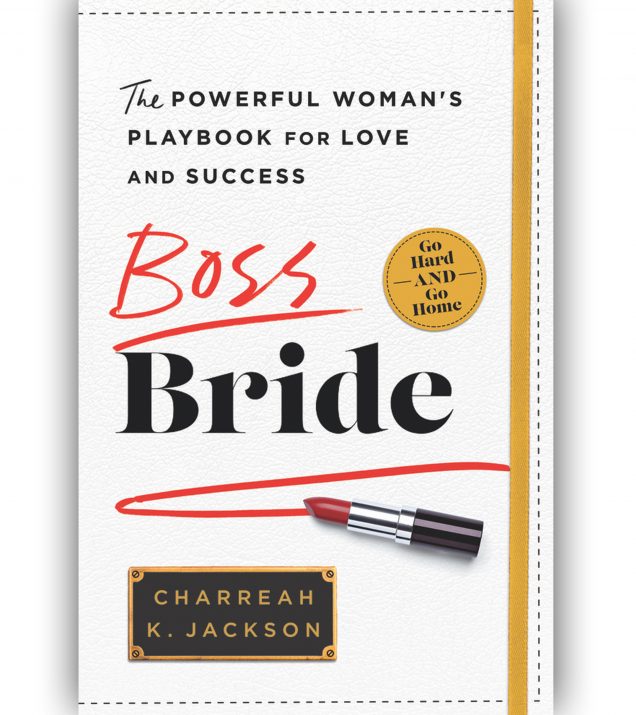 I cannot wait for the release of  ☛BOSS BRIDE: THE POWERFUL WOMAN'S PLAYBOOK FOR LOVE AND SUCCESS by Charreah K. Jackson [pub: St. Martin's Press]! Full disclosure: I've known Charreah for over seven years and even sought and received some great dating advice from one of my favorite Harlemites by way of Atlanta. In fact, I now visit spots of interests solo and go out with guys who ain't my type 'cause, hey, they just might have a friend for me. 😉 Charreah's  "confessional guide" hits book shelves and e-readers  June 5, 2018. Yes, sis! Yes!
Per Macmillan:
Essence Senior Editor and international dating & career coach Charreah K. Jackson answers the never-ending question for women: Is it truly possible to have your dream career and be part of a fulfilling, satisfying, lasting romantic relationship? In this relatable, entertaining, and confessional guide, Charreah weaves through the complicated world of dating and career, showing YOU how to be a Boss Bride.
With advice ranging from dating like a pro and how to go hard AND go home, Charreah gives you the insight and inspiration to become a Boss Bride – a powerful woman who manages the many roles in her life with pride and enthusiasm, demands her worth, lives in the moment, and prioritizes love. Packed with tips, tricks, strategies, and testimonies from women across America, Charreah shows you the path to getting the corner office and walking down the aisle – and how to stay a Boss Bride for life.
Peace, Love, & Beauty,