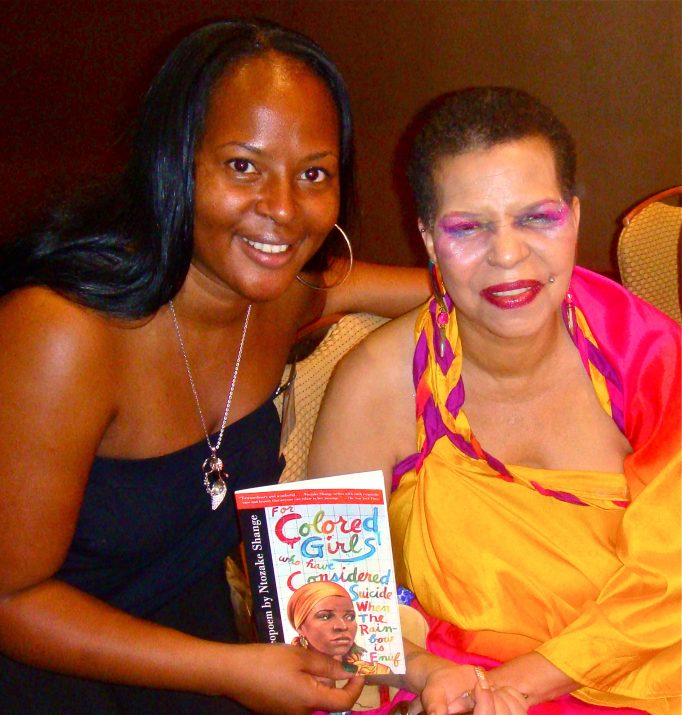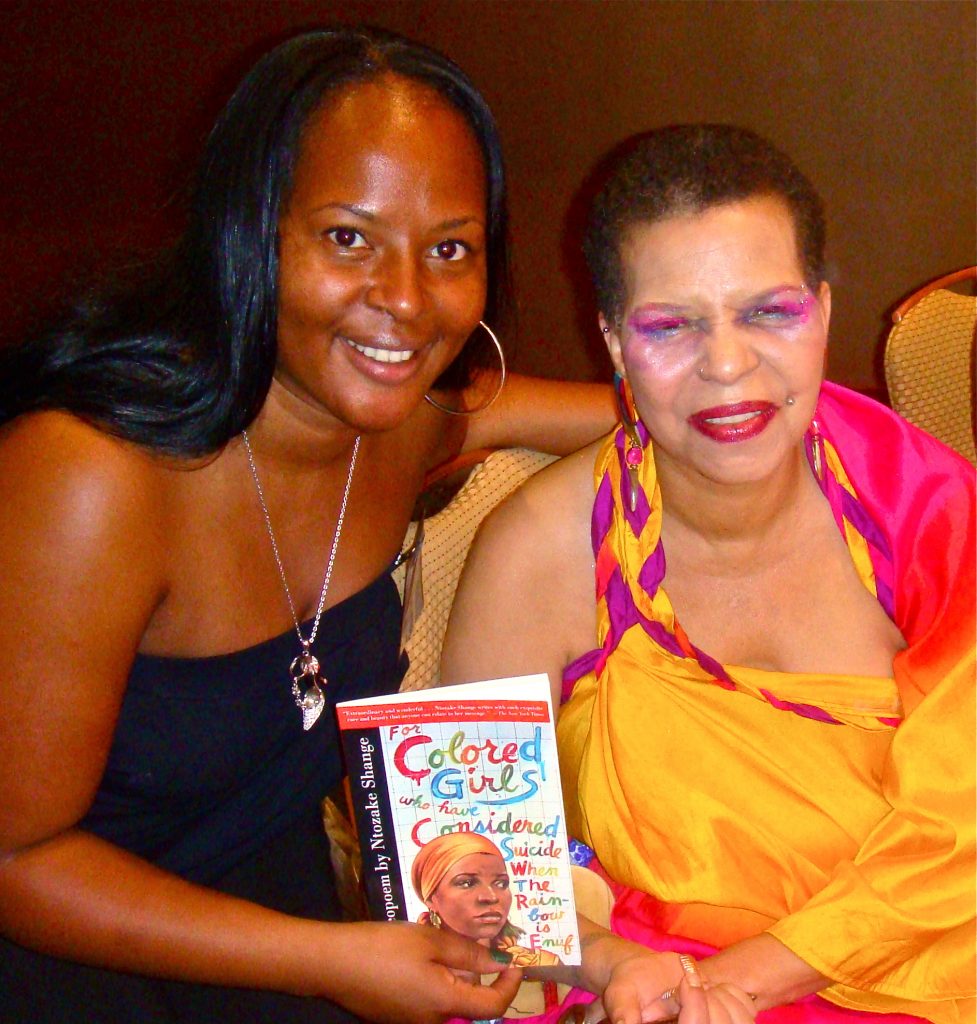 I met Ntozake Shange in 2010 at the annual National Book Club Conference in Atlanta. I felt like the luckiest debut novelist that I was. Not only had Curtis Bunn, the founder of NBCC, asked me to sit on a panel, but he'd invited me to sign and sell my first novel ☛THE CHEATING CURVE [pub: Dafina Books], and even more exciting I got to chat it up with Ntozake Shange. My goodness, that moment was beyond an honor and a privilege, it was fan-fuckin'-tastic! She'd just gotten a new back tattoo and was showing it off in an open back dress. No. It was more like a caftan. Anywho, Ms. Shange autographed my copy of ☛FOR COLORED GIRLS WHO HAVE CONSIDERED SUICIDE WHEN THE RAINBOW IS ENUF [pub: Scribner]. I remember thinking that I didn't appreciate when my fellow Temple University peers performed her award-winning choreopoem in 1987. Or was that '88? Hmm, it could've been '89 or '90.  No matter. Thank God and the ancestors, the paperback edition is still in print 'cause it's worth reading and seeing, again and again.
[Sidebar: If you've never been to the National Book Club Conference, and you love books by all kindsa black authors, book your ticket now! It's less than a month away.]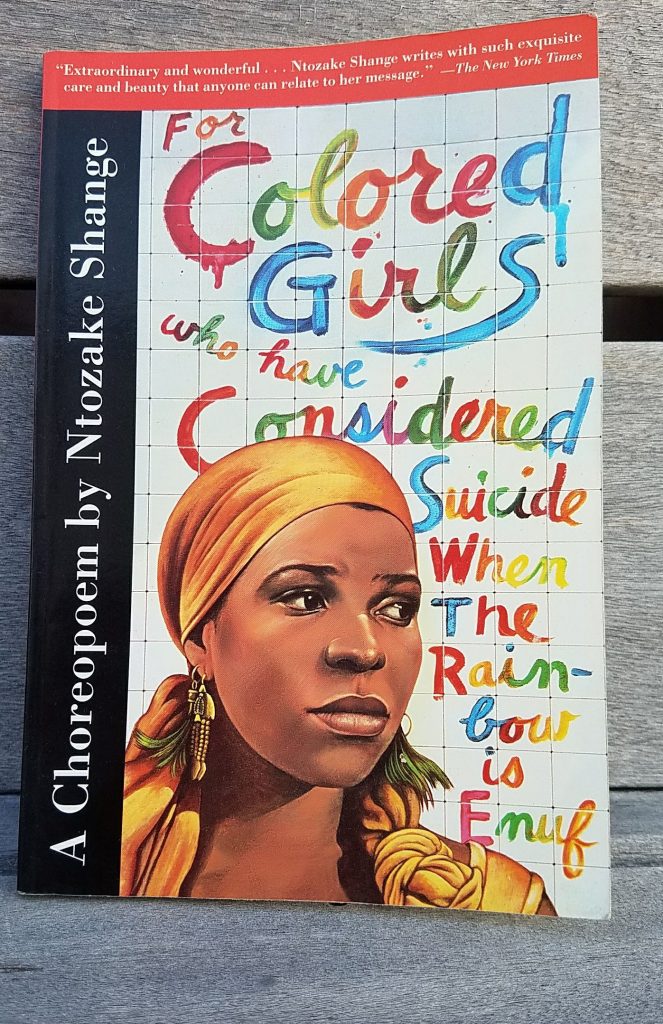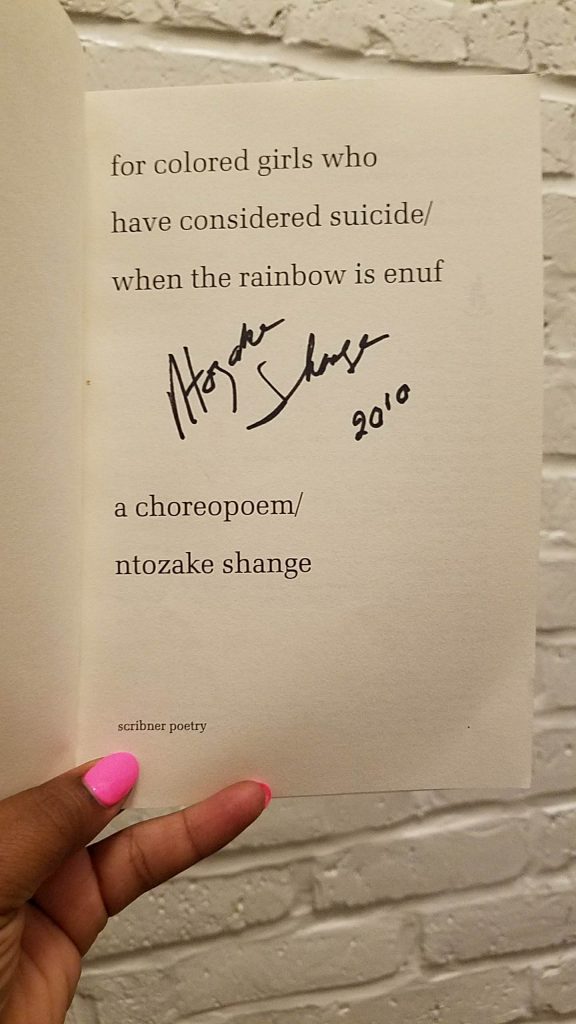 Per Simon & Schuster:
From its inception in California in 1974 to its highly acclaimed critical success at Joseph Papp's Public Theater and on Broadway, the Obie Award-winning for colored girls who have considered suicide/when the rainbow is enuf has excited, inspired, and transformed audiences all over the country. Passionate and fearless, Shange's words reveal what it is to be of color and female in the twentieth century. First published in 1975 when it was praised by The New Yorker for "encompassing…every feeling and experience a woman has ever had," for colored girls who have considered suicide/when the rainbow is enuf will be read and performed for generations to come. Here is the complete text, with stage directions, of a groundbreaking dramatic prose poem written in vivid and powerful language that resonates with unusual beauty in its fierce message to the world.
Peace, Love, & Beauty,