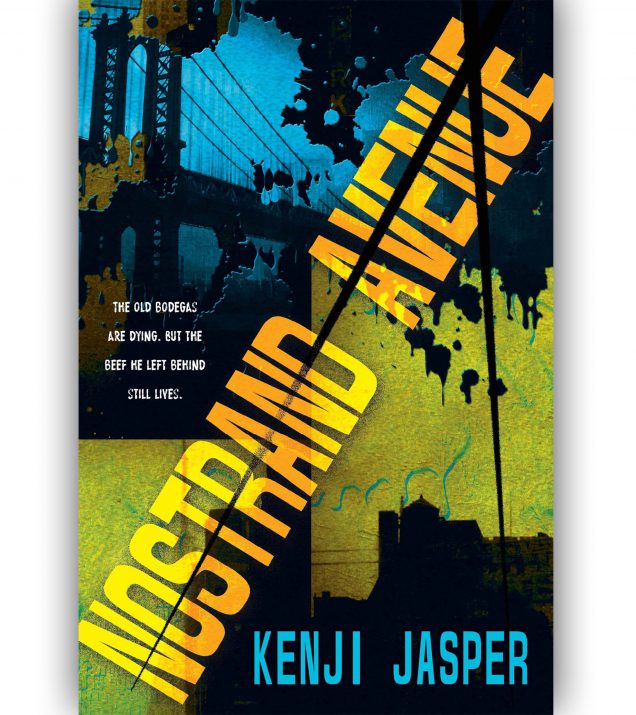 Salute to Kenji Jasper on the release of his fourth novel ☛NOSTRAND AVENUE [pub: Kensington]! "The first volume in the 'Kango Watts Trilogy', a new literary experience that melds street fiction with Afrofuturism, erotica and meditations on yoga and African-centered religions." Here for it.
Celebrate the launch of Nostrand Avenue on Nostrand Avenue tomorrow, September 6th at one of my favorite bars,  The Corners. This event is free! Click here for more information.
Per Kensington;
Jamison "Kango" Watts was once known as an invisible man, a quiet "fixer" who always got the job done with clean hands and cash in his pocket. Now he's living the quiet life in DC, running a soul food restaurant and doing the occasional job to scratch his old itch. All that changes when Jelly, his old yoga teacher, blows into town with the ultimate score, one that will take Kango first to London and then back to Brooklyn to face old enemies and ghosts from his past. After a rain of gunfire, Kango's retirement ends, and he's back in the game.
Caught between a crew of arsonists who go after Brooklyn historical landmarks, and flashbacks of his time with the love of his life he lost to his own demons, Kango stands face to face with the forces that led him into exile. But there is still an enemy in New York that Kango still doesn't see, one who after fifteen years has become the unexpected foe at the center of it all . . .
Peace, Love, & Beauty,