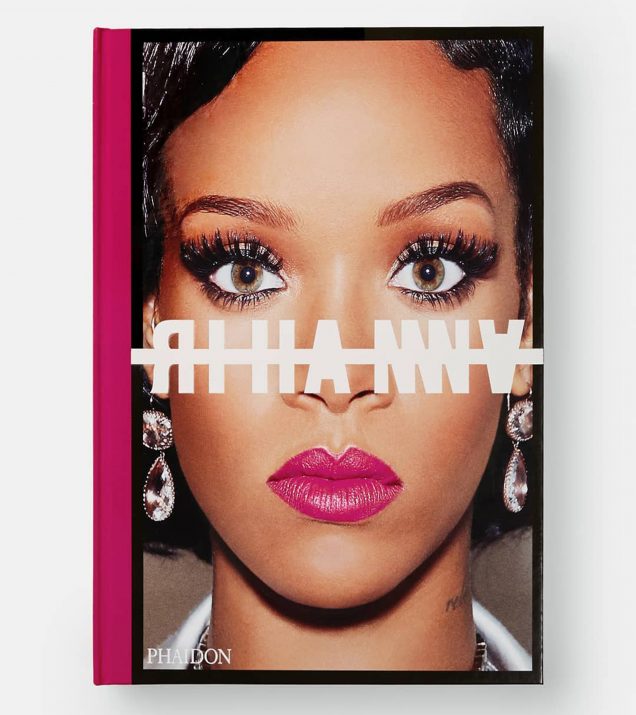 Did you catch Rihanna's tweet announcing her spectacular visual autobiography ☛RIHANNA [pub: Phaidon Press] this morning? The singer-turned-mogul-turned-author's book ships October 24th. The 504-page book with over 1,000 photos is $150.
Over 5 years in the making… happy to finally share this collection of incredible memories. Thanks to all of the photographers & artists that contributed & to @phaidon for working with me to publish my first piece of art in a new industry! pre-order on https://t.co/XIX4c7zPdI 📚 pic.twitter.com/9aXtjzFDIJ

— Rihanna (@rihanna) October 7, 2019
But wait, there's three more editions! Rihanna: Fenty x Phaidon features a black-and-white front and back cover, a custom-dyed, rose gold, metallic cloth spine and "This Sh*t Is Heavy," a custom tabletop bookstand created in collaboration with LA-based artists The Haas Brothers [including a certificate of authenticity] for $175. This edition ships October 10th and is available exclusively on therihannabook.com. Click here to purchase.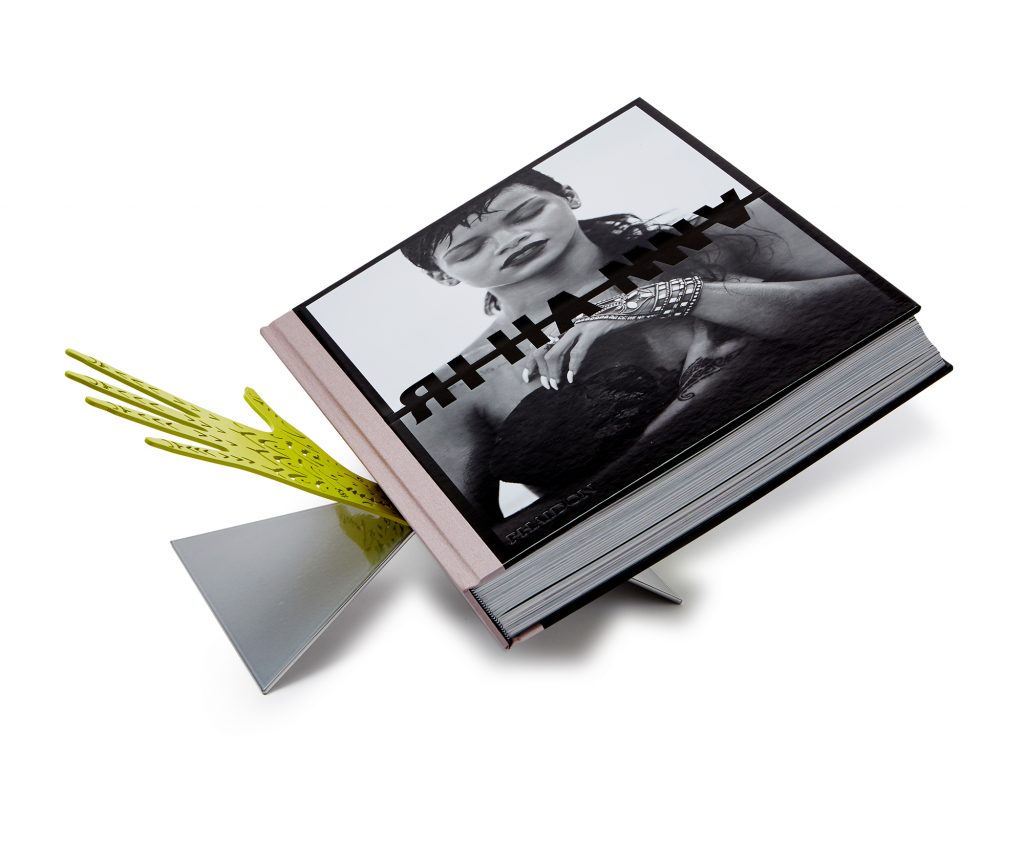 Rihanna: Luxury Supreme is oversized, "bound in a bespoke black fabric with a matte black, laser-cut, steel logo inset into the front cover," numbered 11-1,000 and signed by Rihanna and The Haas Brothers and includes their creation "Drippy + The Brain," a custom tabletop bookstand plated in an 18-carat gold color with mirror-finish for a mere $5,500. The book weighs 60 pounds and the tabletop bookstand weighs 66 pounds and ships separately. This gorgeous edition is releases. November 20th. Click here for purchase info.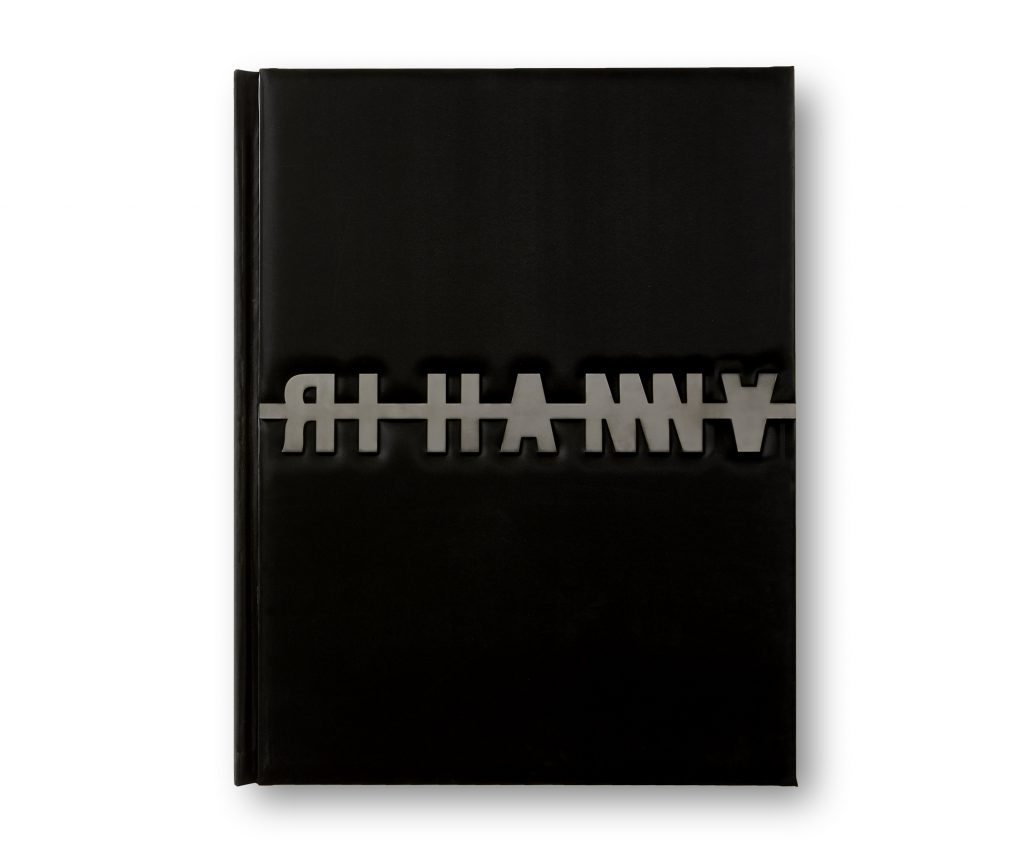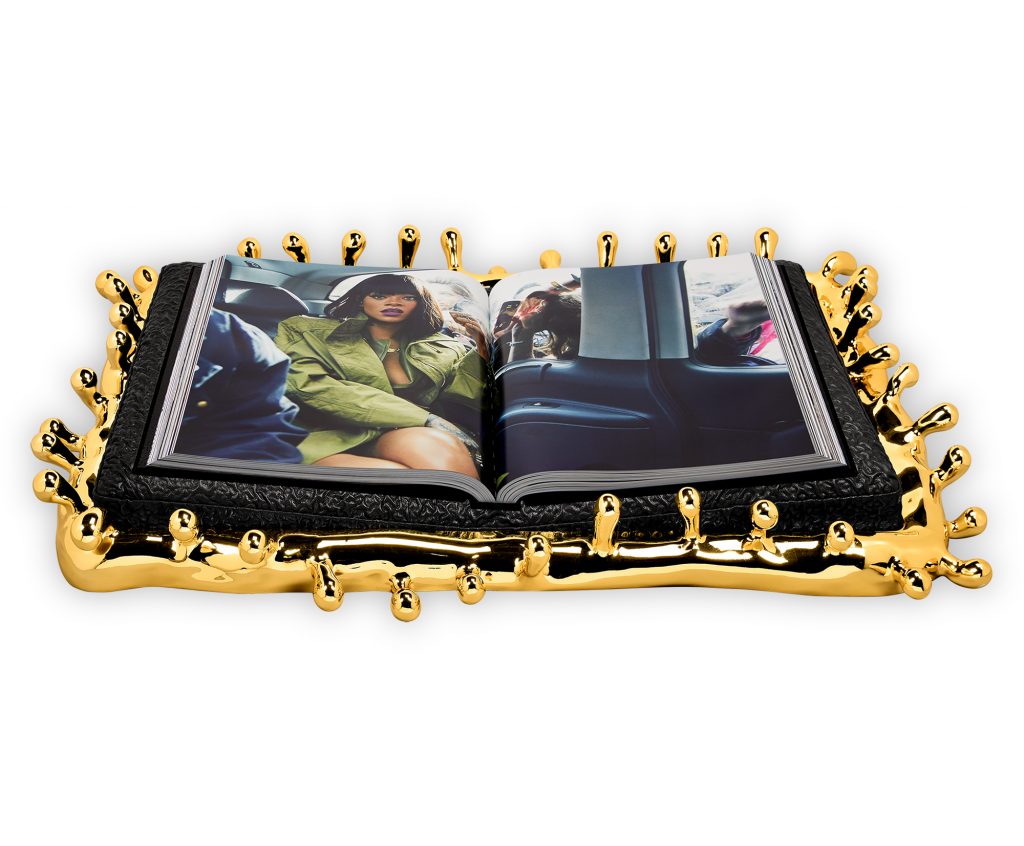 No point in mentioning the price of the oh so fabulous Rihanna: Ultra Luxury Supreme. The signed copies 1-10 with The Haas Brothers "Stoner," a custom marble pedestal hand-carved in Portugal and weighing 2,000 pounds combined is already sold out.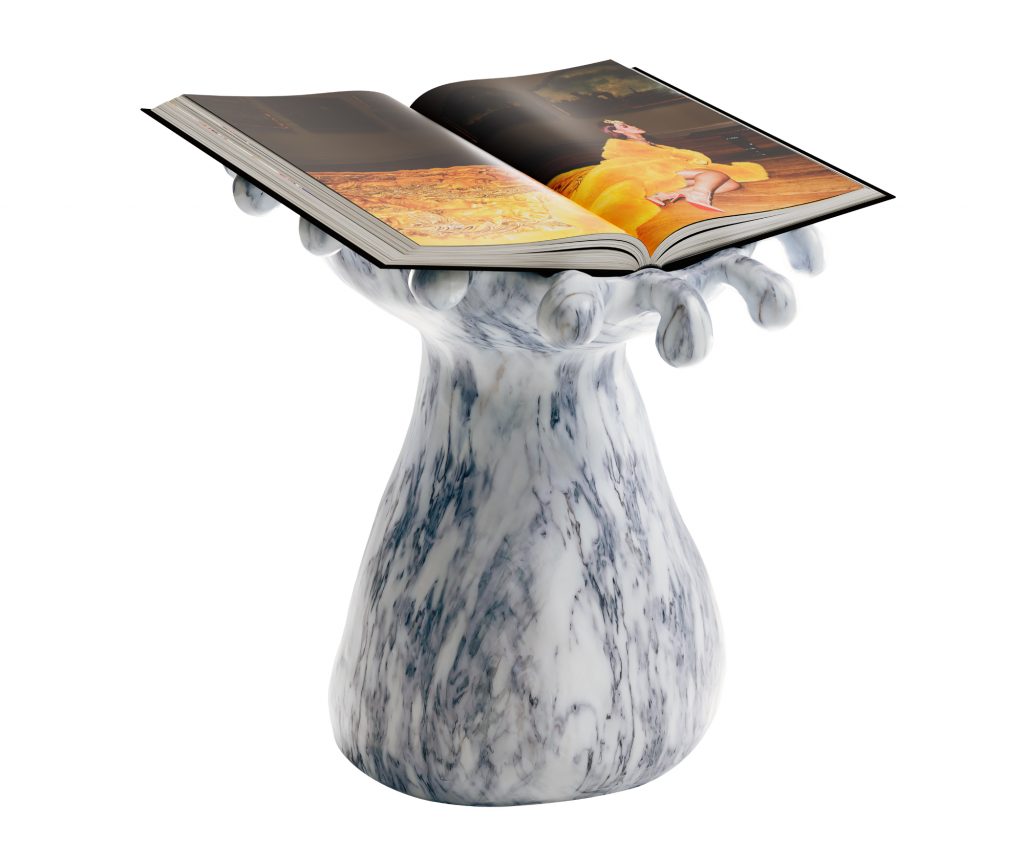 Per Phaidon Press:
Rihanna invites you into her world with this stunning visual autobiography. From her Barbados childhood to her worldwide tours, from iconic fashion moments to private time with friends and family, the book showcases intimate photographs of her life as an artist, performer, designer, and entrepreneur. Many of these images have never before been published.
Peace, Love, & Beauty,