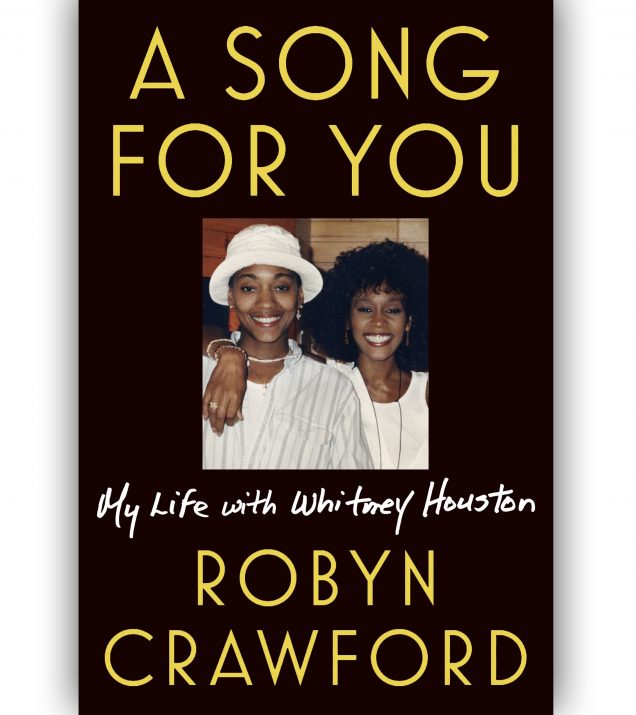 Whitney Houston's dear friend, Robyn Crawford is appearing on Jada Pinkett Smith's Red Table Talk airing this Monday, November 18th on Facebook to discuss her recent memoir ☛A SONG FOR YOU: MY LIFE WITH WHITNEY HOUSTON [pub: Dutton]. Looking forward to a respectful and insightful interview.
I always sensed a bitterness in her mom because I thought her daughter's so awesome that there was so much to be joyful about… If anything, Whitney would listen to me and that would bother Mrs. Houston. But the only reason Whitney listened to me was because I would listen to her.
—Robyn Crawford on Red Table Talk
Earlier this week, surprisingly, the New Jersey native paid a visit to The Wendy Williams Show. I mean as much crap as Wendy talked about Whitney and Robyn back in the day, I was kinda surprised the debut author opted to appear. Click here for the 2003 Whitney and Wendy interview on WBLS. Methinks the late great Whitney Houston would be proud at how well her homegirl not only repped her, but honored her legacy by reminding us she was indeed a real person that deserves to be remembered respectfully. Peep their interview below:
You had been talking about Whitney and myself for so long… We get in the car. The radio is on… and you're like, talking like you live with us, like you're roommates with us… We didn't know what you looked like and our plan was to go down to Hudson Street… We weren't going to fight. We just wanted to see you face to face and have a chat.
—Robyn Crawford on The Wendy Williams Show
Per Penguin Random House:
After decades of silence, Robyn Crawford, close friend, collaborator, and confidante of Whitney Houston, shares her story.
Whitney Houston is as big a superstar as the music business has ever known. She exploded on the scene in 1985 with her debut album and spent the next two decades dominating the charts and capturing the hearts of fans around the world. One person was there by her side through it all—her best friend, Robyn Crawford.
Since Whitney's death in 2012, Robyn has stayed out of the limelight and held the great joys, wild adventures, and hard truths of her life with Whitney close to her heart. Now, for the first time ever, Crawford opens up in her new memoir, A Song for You.
With warmth, candor, and an impressive recall of detail, Robyn describes the two meeting as teenagers in the 1980s, and how their lives and friendship evolved as Whitney recorded her first album and Robyn pursued her promising Division I basketball career. Together during countless sold-out world tours, behind the scenes as hit after hit was recorded, through Whitney's marriage and the birth of her daughter, the two navigated often challenging families, great loves, and painful losses, always supporting each other with laughter and friendship.
 
Deeply personal and heartfelt, A Song for You is the vital, honest, and previously untold story that provides an understanding of the complex life of Whitney Houston. Finally, the person who knew her best sets the record straight.
Peace, Love, & Beauty,