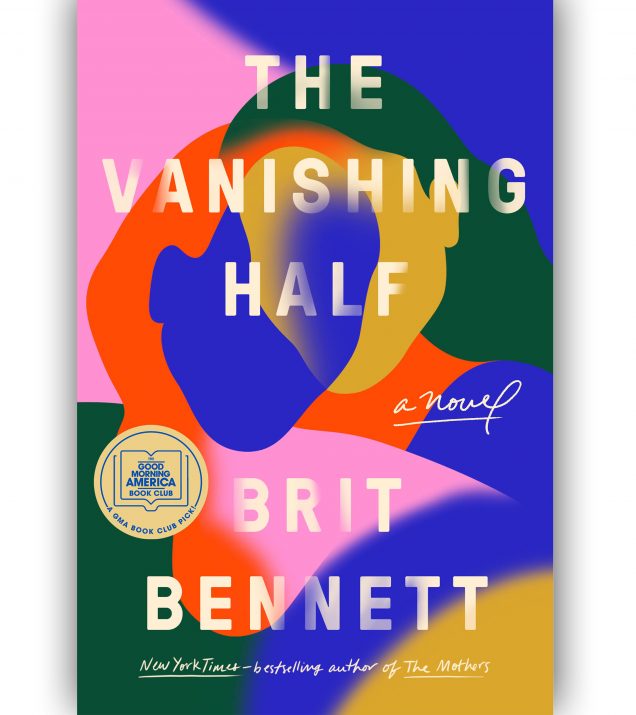 Let's raise our best glasses for our good sis Brit Bennett's second novel ☛THE VANISHING HALF [pub: Riverhead] landing at the number one spot of the New York Times best sellers list. Thank you Brit for providing us with some much needed good news during this unprecedented time of civil unrest during the COVID-19 pandemic. No need to feel guilty either. Joy is an act of resistance! I believe the ancestors are shaking their tambourines in jubilation as we protest, wear masks, wash our hands and celebrate all of our wins, both big and small. Ashé. Asé.
Lest I forget, let's also applaud Brit for canceling her virtual interview with Denver Colorado's Tattered Cover bookstore due to their choice to be "quiet" and lack of support for the Black Lives Matter movement. Reminds me of that biblical verse about not being lukewarm lest God spue thee out of His mouth. Cold or hot, but never indifferent. Let the church say amen. 
Thanks to everyone who brought this disappointing statement to my attention over the weekend! I will not be doing a virtual event here tonight. Black lives matter and that isn't up for debate pic.twitter.com/ZgOylXmK1z

— Brit Bennett (@britrbennett) June 8, 2020
Check out this audio excerpt of The Vanishing Half by Brit Bennett read by Shayna Small:
I had the pleasure of listening to Brit read from her debut novel ☛THE MOTHERS back in 2016 at Greenlight Bookstore in Brooklyn. 
The Stanford University alum was warm, gracious and funny during her interview afterwards with fellow author Angela Flournoy.
Per Penguin Random House:
The Vignes twin sisters will always be identical. But after growing up together in a small, southern black community and running away at age sixteen, it's not just the shape of their daily lives that is different as adults, it's everything: their families, their communities, their racial identities. Many years later, one sister lives with her black daughter in the same southern town she once tried to escape. The other secretly passes for white, and her white husband knows nothing of her past. Still, even separated by so many miles and just as many lies, the fates of the twins remain intertwined. What will happen to the next generation, when their own daughters' storylines intersect?
Weaving together multiple strands and generations of this family, from the Deep South to California, from the 1950s to the 1990s, Brit Bennett produces a story that is at once a riveting, emotional family story and a brilliant exploration of the American history of passing. Looking well beyond issues of race, The Vanishing Half considers the lasting influence of the past as it shapes a person's decisions, desires, and expectations, and explores some of the multiple reasons and realms in which people sometimes feel pulled to live as something other than their origins.
As with her New York Times-bestselling debut The Mothers, Brit Bennett offers an engrossing page-turner about family and relationships that is immersive and provocative, compassionate and wise. 
Peace, Love, & Beauty,