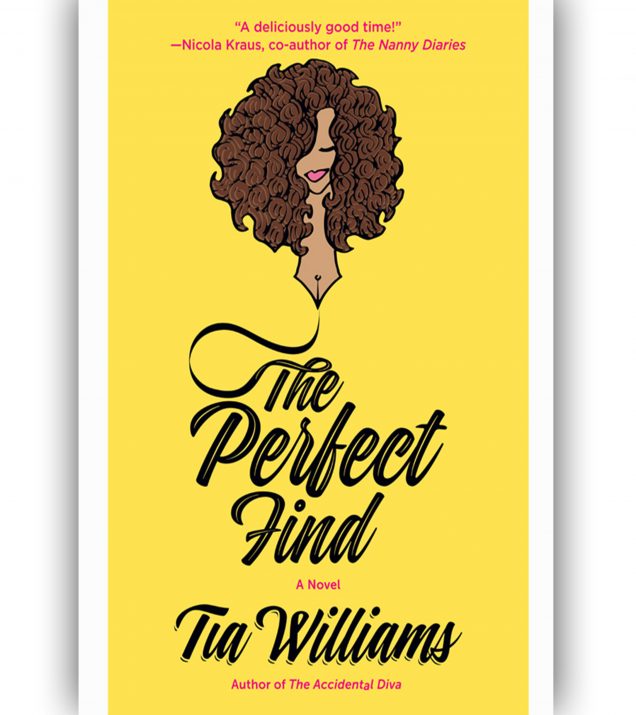 ICYMI: Actress Gabrielle Union's adaptation of Tia Williams' juicy novel ☛THE PERFECT FIND [pub: Brown Girls Books] is coming to Netflix, ya'll! I'm so excited about this feature directed by actress-filmmaker, plus Black & Sexy TV co-founder Numa Perrier and starring Union. While reading The Perfect Find back in 2016, I kept imagining who could play the protagonist Jenna—a struggling 40-year-old former fashion editor new to the game of blogging and all things digital. Can't wait to see who gets cast as Jenna/Gabrielle Union's younger love interest, who's not only her co-worker, but also her boss' son. As someone who tends to date younger, I am so here for the inappropriateness of it all. #NetflixNoChill
I met Tia on a Sean John—or wait, was it Ciroc?—press trip to the Hamptons a few moons ago. I'd been a huge fan of her first book ☛THE ACCIDENTAL DIVA and made a point to tell her so. A couple of beauty events and some job changes later, she invited me to her beautiful book launch for The Perfect Find at New York City's Bumble & Bumble salon in the Meatpacking District where she served as copy director. 
Book Description Per Brown Girls Publishing:
Will a forty-year-old woman with everything on the line – her high-stakes career, ticking biological clock, bank account – risk it all for an intensely lusty secret romance with the one person who could destroy her comeback, for good?
Jenna Jones, former It-girl fashion editor, is broke and desperate for a second chance. When she's dumped by her longtime fiancé and fired from Darling magazine, she begs for a job from her old arch nemesis, Darcy Vale. 
The Perfect Find is a scandalously sexy, laugh-out-loud funny, utterly quotable saga about star-crossed love and starting over.
Now, who can we get to make The Accidental Diva into a movie?
Peace, Love, & Beauty,