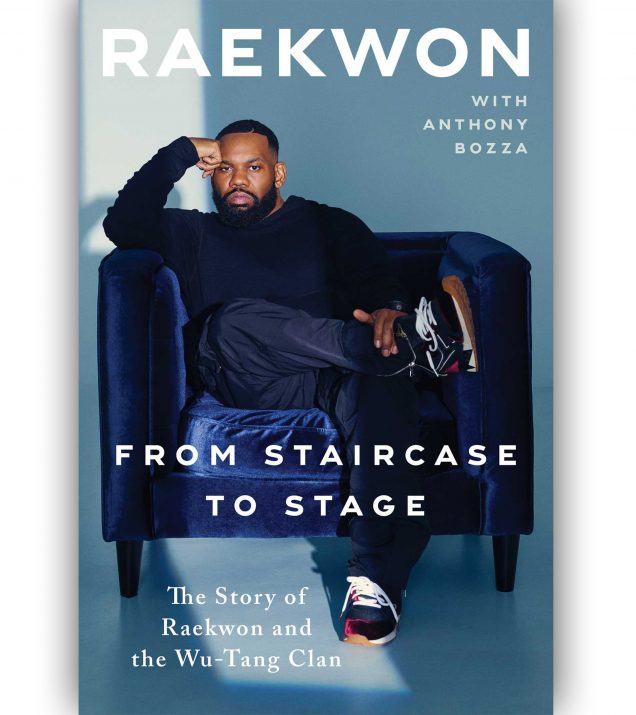 ICYMI: Rapper Raekwon the Chef announced the release of his fall memoir yesterday ☛FROM STAIRCASE TO STAGE: THE STORY OF RAEKWON AND THE WU-TANG CLAN [pub: Gallery Books], written with Anthony Bozza,  on his Instagram yesterday. I'm hoping it's as insightful as the Showtime docu-series Wu-Tang Clan: Of Mics and Men, as fixating as Hulu's Wu Tang: An American Saga, plus as entertaining as Verzuz featuring Raekwon and Ghostface. From Staircase To Stage drops November 9, 2021.
Three years ago, fellow Wu-Tang, Lamont 'U-God' Hawkins dropped his memoir ☛RAW: MY JOURNEY INTO THE WU-TANG CLAN [pub: Picador]. Something tells me we'll be blessed with many more Wu memoirs. Wu-Tang Forever! 👐🏾👐🏾
View this post on Instagram
Showtime's Wu-Tang: Of Mics and Men Trailer
Hulu's Wu-Tang: An American Saga Trailer
Verzuz featuring Raekwon and Ghostface Killah
View this post on Instagram
Preorder From Staircase To Stage: The Story of Raekwon And The Wu-Tang Clan Now!

From Staircase To Stage: The Story of Raekwon And The Wu-Tang Clan Synopsis from Simon & Schuster:
Legendary wordsmith Raekwon the Chef opens up about his journey from the staircases of Park Hill in Staten Island to sold-out stadiums around the world with the Wu-Tang Clan in this revealing memoir—perfect for fans of The Autobiography of Gucci Mane and Hustle Harder, Hustle Smarter.
There are rappers that everyone loves and there are rappers that every rapper loves, and Corey Woods, a.k.a. Raekwon the Chef, is one of the few who is both. His versatile flow, natural storytelling, and evocative imagery has inspired legions of fans and a new generation of rappers. As one of the founding members of Wu-Tang Clan, Raekwon's voice and cadence is synonymous with the inimitable sound that has made the group iconic since 1991.
Now, for the first time, Raekwon tells his full story, from struggling through poverty to make ends meet to turning a hobby into a legacy. The Wu-Tang story is dense, complex, and full of drama, and here nothing is off limits: the group's underground origins, secrets behind songs like "C.R.E.A.M." and "Protect Ya Neck," and what it took to be one of the first hip-hop groups to break into the mainstream. Raekwon also dives deep into the making of his meticulous solo albums—particularly the classic Only Built 4 Cuban Linx—and talks about how spirituality and fatherhood continue to inspire his unstoppable creative process.
A celebration of perseverance and the power of music, From Staircase to Stage is a master storyteller's lifelong journey to stay true to himself and his roots.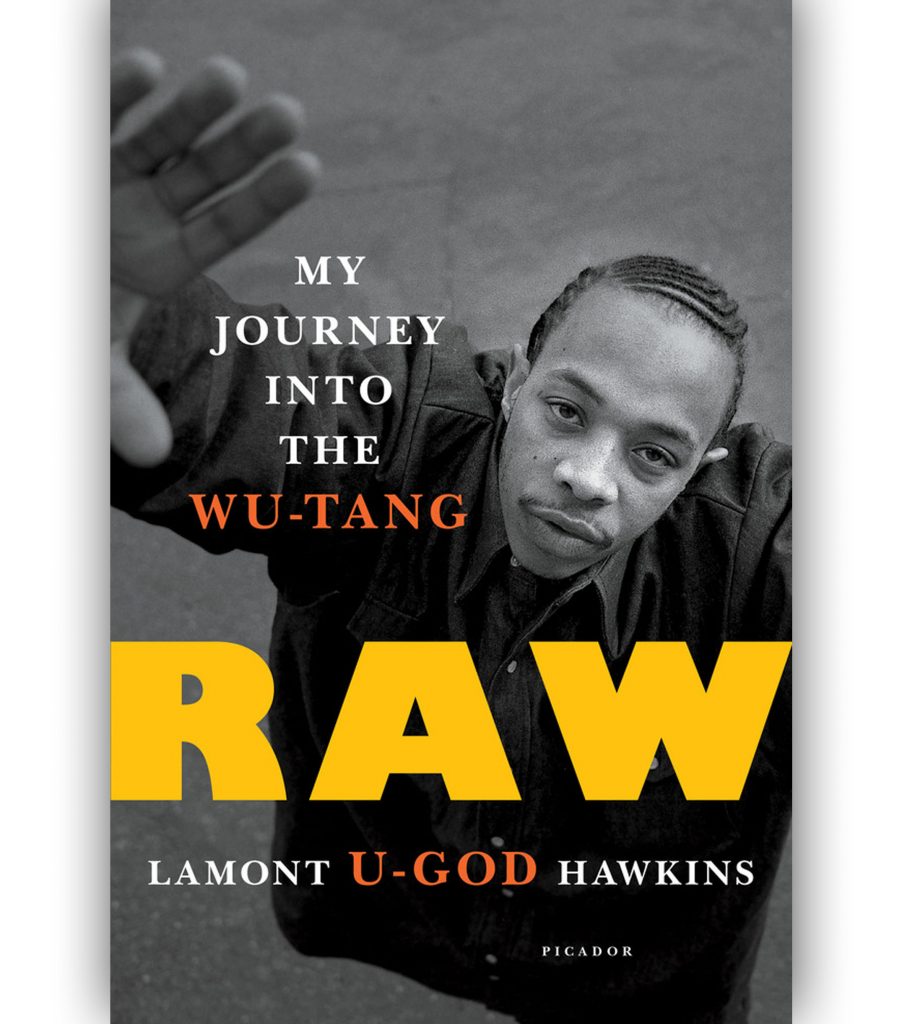 Raw: My Journey To The Wu-Tang Synopsis from MacMillan:
The explosive, never-before-told story behind the historicrise of the Wu-Tang Clan, as told by one of its founding members, Lamont "U-God" Hawkins.
"It's time to write down not only my legacy, but the story of nine dirt-bomb street thugs who took our everyday life—scrappin' and hustlin'and tryin' to survive in the urban jungle of New York City—and turned that into something bigger than we could possibly imagine, something that took us out of the projects for good, which was the only thing we all wanted in the first place." —Lamont "U-God" Hawkins
The Wu-Tang Clan are considered hip-hop royalty. Remarkably, none of the founding members have told their story—until now. Here, for the first time, the quiet one speaks.
Lamont "U-God" Hawkins was born in Brownsville, New York, in 1970. Raised by a single mother and forced to reckon with the hostile conditions of project life, U-God learned from an early age how to survive. And surviving in New York City in the 1970s and 1980s was no easy task—especially as a young black boy living in some of the city's most ignored and destitute districts. But, along the way, he met and befriended those who would eventually form the Clan's core: RZA, GZA, Method Man, Raekwon, Ol' Dirty Bastard, Inspectah Deck, Ghostface Killah, and Masta Killa. Brought up by the streets, and bonding over their love of hip-hop, they sought to pursue the impossible: music as their ticket out of the ghetto.
U-God's unforgettable first-person account of his journey,from the streets of Brooklyn to some of the biggest stages around the world, is not only thoroughly affecting, unfiltered, and explosive but also captures, in vivid detail, the making of one of the greatest acts in American music history.
Peace, Love, & Beauty,