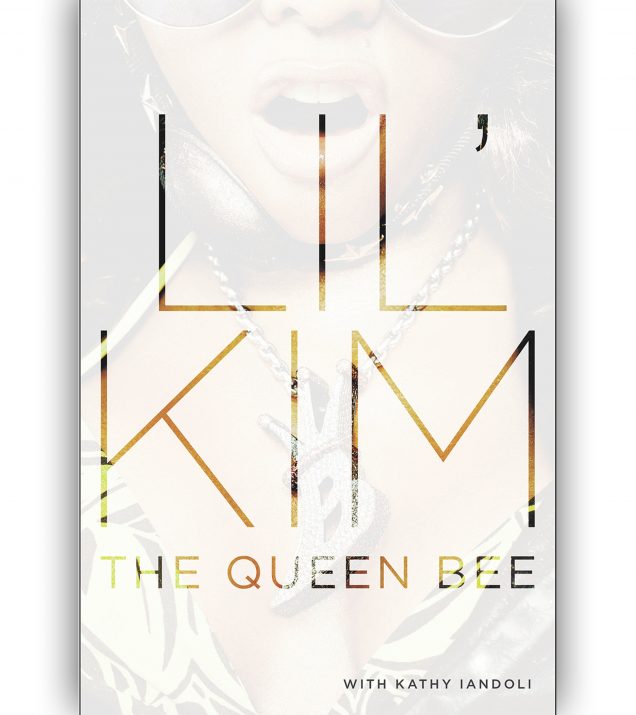 I'm excited to finally get to tell my story after all this time. Many people have thought they knew the story of Lil' Kim, but they have no idea.
—Lil' Kim in People magazine
ICYMI: Yesterday,  People magazine announced that Kimberly 'Lil'Kim'' Jones is releasing her memoir ☛THE QUEEN BEE [pub: Hachette] with Kathy Iandoli on November 2, 2021.  No question, Biggie is a huge part of her story. I hope Kim also opens up about her childhood, the shady sides of the record business, the time she spent incarcerated, motherhood and more. 👑🐝
I'm Biggie's first and only album. People may have forgotten, but Biggie produced my album. So I'm glad I didn't let Puffy take over 'cause Biggie would have never had the chance to do what he always dreamed of doing. 
—Lil' Kim in my interview with her in the The Source (February 1998)
No question, Lil' Kim's got many stories to tell. I interviewed the then 22-year-old in 1998 for The Source magazine. The Bed-Stuy, Brooklyn native was on the Puff Daddy and The Family tour and still mourning the Notorious B.I.G. at the time. In fact, I distinctly remember her having his name spelled out on her nails. 
Music journalist Kathy Iandoli also penned ☛GOD SAVE THE QUEENS: THE ESSENTIAL HISTORY OF WOMEN IN HIP-HOP [pub: Dey Street Books] and ☛BABY GIRL: BETTER KNOWN AS AALIYAH [pub: Atria], "the definitive," yet unauthorized (by the family anyway) biography that drops on August 17, 2021. Check out each books' description from their respective publishers below.
Preorder The Queen Bee Memoir Now!

The Queen Bee Synopsis from Hachette:
A fearless, inspiring, and refreshingly candid memoir by the Grammy-award winning rapper, multi-platinum recording artist, and cultural icon Lil' Kim
When teenager Kimberly Denise Jones—better known as Lil' Kim—burst on the hip-hop scene in the mid-nineties, no one was prepared for how she would shake-up the entire music industry. As the sole female member of the Notorious B.I.G.'s rap collective, Junior M.A.F.I.A., and an affiliate of Puff Daddy and the Bad Boy family, Lil' Kim always stood out from the pack. But she was determined to make an even greater name for herself and emerged as a solo superstar. In 1996, she dropped her solo debut album, Hard Core, which topped the Billboard charts, went double-platinum, and is now widely considered to be one of the most influential rap albums of all-time. With her dynamic lyricism, her unflappable no-nonsense attitude, her iconic looks both on and off the red carpet, and her unapologetic sexuality, Lil' Kim quickly established herself as a force to be reckoned with—and was crowned the Original Queen Bee.
 
Twenty-five years later, this Grammy award-winning superstar has released five studio albums, sold millions of records, topped the Billboard charts, performed all over the world, and remains at the top of her game. And yet few people ever knew about the hard work, hustle, and heartbreak that went into securing her place on the throne—until now. In this debut memoir, Lil' Kim reveals everything that really went on behind-the-scenes of her legendary career, much of it for the very first time publicly. From her earliest rap beginnings growing up in Bed-Stuy, Brooklyn, and her teenage years spent with the Notorious B.I.G. to her rise as a solo icon, Lil' Kim not only blazed trails for women in hip-hop, but also inspired the careers of those who followed. However, life at the top hasn't been easy, either. Lil' Kim also talks about the darker moments of her reign: her complicated high-profile relationships, the misogynistic industry she fought to change through sex positivity, the challenging double standards of self-image and beauty in the spotlight, and the momentous act of loyalty that ultimately landed her in prison.
 
A true page-turner from start to finish, The Queen Bee is every bit as fierce, empowering, and badass as the woman at the heart of this story—and firmly cements her legacy as a true feminist icon.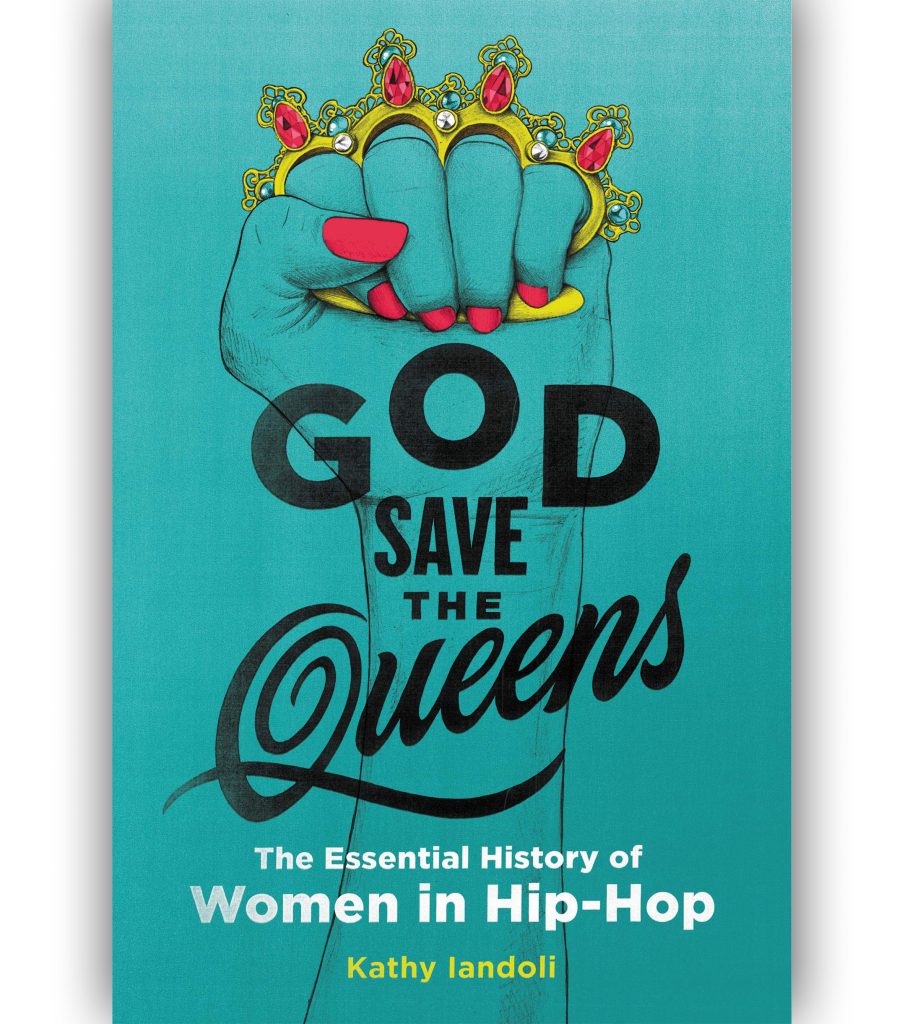 God Save The Queens: The Essential History of Women in Hip-Hop Synopsis from HarperCollins:
Every history of hip-hop previously published, from Jeff Chang's Can't Stop Won't Stop to Shea Serrano's The Rap Yearbook, focuses primarily on men, glaringly omitting a thorough and respectful examination of the presence and contribution of the genre's female artists.  
For far too long, women in hip-hop have been relegated to the shadows, viewed as the designated "First Lady" thrown a contract, a pawn in some beef, or even worse. But as Kathy Iandoli makes clear, the reality is very different. Today, hip-hop is dominated by successful women such as Cardi B and Nicki Minaj, yet there are scores of female artists whose influence continues to resonate.
God Save the Queens pays tribute to the women of hip-hop—from the early work of Roxanne Shante, to hitmakers like Queen Latifah and Missy Elliot, to the superstars of today. Exploring issues of gender, money, sexuality, violence, body image, feuds, objectification and more, God Save the Queens is an important and monumental work of music journalism that at last gives these influential female artists the respect they have long deserved.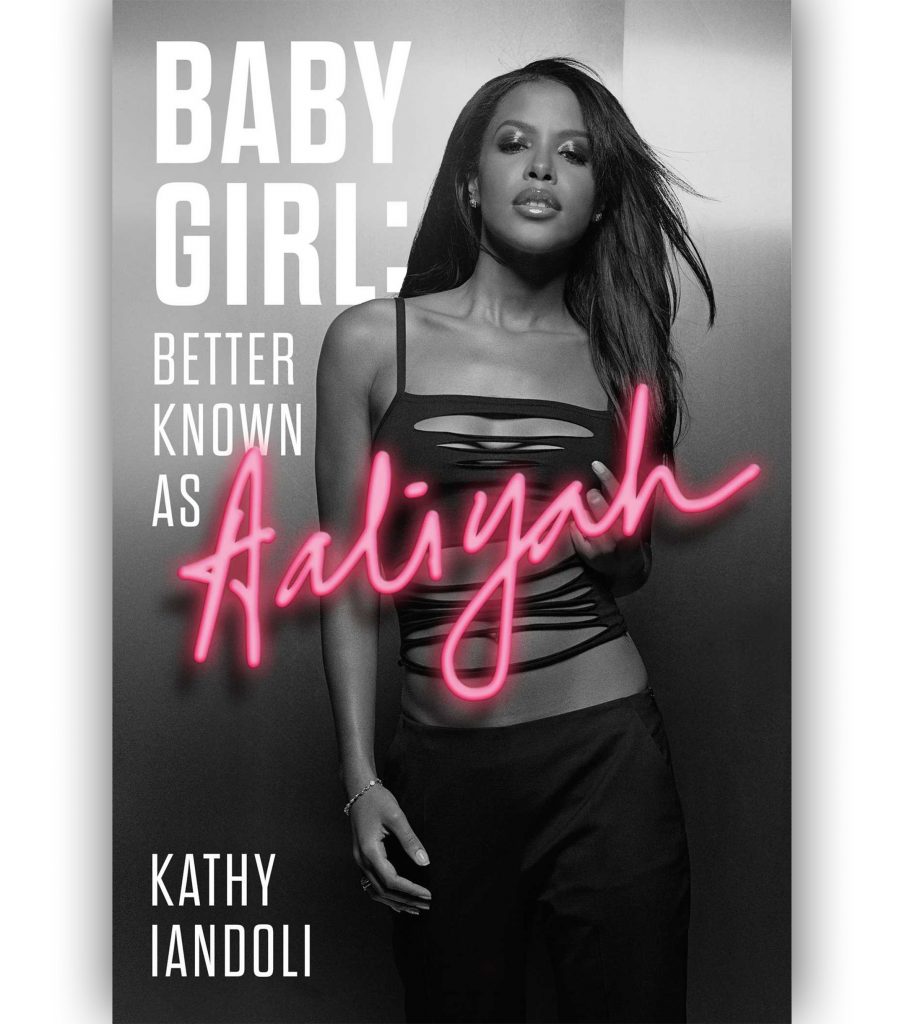 PREORDER  Baby Girl: Better Known As Aaliyah Now!

Baby Girl: Better Known As Aaliyah Synopsis from Simon & Schuster:
The definitive biography of Aaliyah—the talented R&B singer and artist whose tragic death at only twenty-two years old shocked the entertainment world and solidified her as an unforgettable music legend, featuring new in-depth research and exclusive interviews.
By twenty-two years old, Aaliyah had already accomplished a staggering amount: hit records, acclaimed acting roles, and fame that was just about to cross over into superstardom. Like her song, she was already "more than a woman" but her shocking death in a plane crash prevented her from fully growing into one.
Now, two decades later, the full story of Aaliyah's life and cultural impact is finally and lovingly explored. Baby Girl features never-before-told stories, including studio anecdotes, personal tales, and eyewitness accounts on the events leading up to her untimely passing. Her enduring influence on today's artists—such as Rihanna, Drake, Lana del Rey, and many more—is also revealed, providing Aaliyah's discography a cultural critique that is long overdue.
Eye-opening, moving, and as unforgettable as its subject, Baby Girl is a necessary read for anyone who has been touched by Aaliyah's music and story.
This book was written without the participation of Aaliyah's family/estate.
Peace, Love, & Beauty,