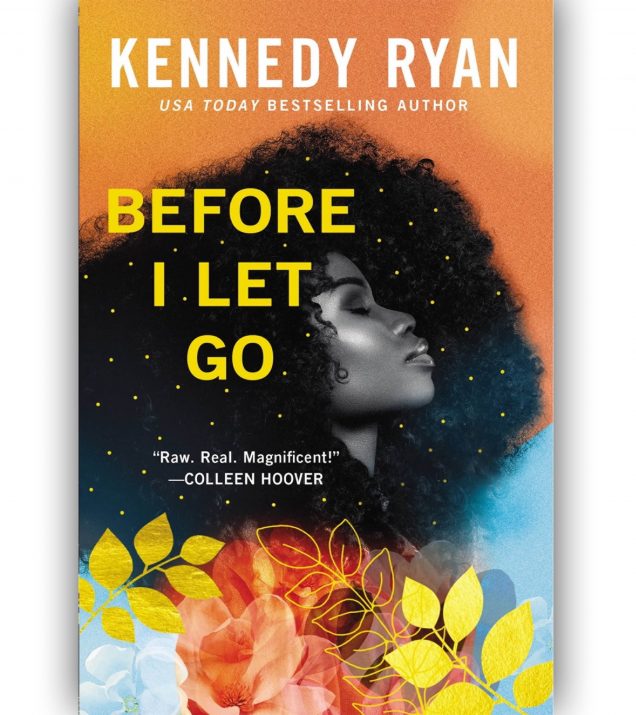 Break out the bubbly 'cause Kennedy Ryan's second-chance romance novel  ☛BEFORE I LET GO [pub: Forever/Grand Central Publishing] is in development at Peacock with some major heavy hitters involved. According to Deadline,  Malcolm Lee (The Best Man: The Final Chapters, Girls Trip), Debra Martin Chase (The Equalizer, Being Mary Tyler Moore) and EGOT-winner John Legend are all executive-producing the contemporary Black love story. I can't wait to see if it's adapted into a series or a feature, but first… let me finish listening to the audiobook so I can write my review. Soon come!
Black ♛ Fact: In 2019, Kennedy Ryan was the first Black author to win a RITA award (think Oscar's for Romance Books) from the Romance Writers Of America.

Before I Let Go Synopsis from Hachette:
Their love was supposed to last forever. But when life delivered blow after devastating blow, Yasmen and Josiah Wade found that love alone couldn't solve or save everything.
It couldn't save their marriage.
Yasmen wasn't prepared for how her life fell apart, but she's is finally starting to find joy again. She and Josiah have found a new rhythm, co-parenting their two kids and running a thriving business together. Yet like magnets, they're always drawn back to each other, and now they're beginning to wonder if they're truly ready to let go of everything they once had.
Soon, one stolen kiss leads to another…and then more. It's hot. It's illicit. It's all good—until old wounds reopen. Is it too late for them to find forever? Or could they even be better, the second time around?
Peace, Love, & Beauty,