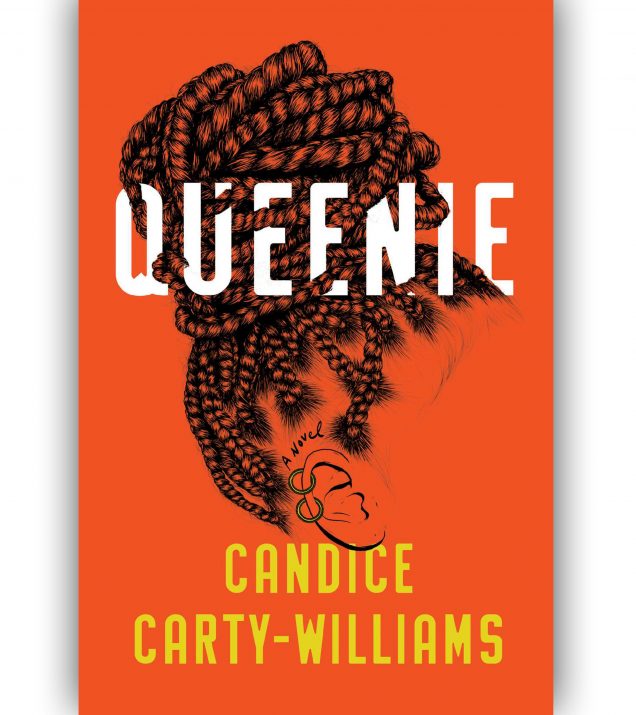 Candice Carty-Williams' hit debut novel ☛QUEENIE [pub: Gallery/Scout Press] is not only being adapted into an eight-part series in the U.K., but the story of a Jamaican Brit whose career. relationships and mental health are all spiraling will also stream in the U.S. on Hulu courtesy of Onyx Collective. Admittedly, my knowledge of British actors is lacking. Nonetheless, according to Deadline, shooting began last April with "newcomer Dionne Brown… cast in the title role as Queenie Jenkins, a 25-year-old Jamaican British woman living in south London…, (British singer) Bellah will play Queenie's childhood friend Kyazike, while Samuel Adewunmi will play Frank, Kyazike's older cousin and Queenie's intellectual match."
I remember enjoying the audiobook, but finding myself, ummm, a bit aged out by some of Queenie's questionable and disturbing decisions. Don't get me wrong. Candice Carty-Williams can write and tells a complex, sometimes dark, yet often funny story. I just have a strong hunch this is one of those rare occasions where avid readers will actually enjoy the small screen version even more than the book. There's so much bold material to bring to life. Can't wait to find out if I'm right.
Onyx Collective Shares Queenie News On Instagram
View this post on Instagram
"Corgi's Out Of The Bag Dionne Brown is Queenie Jenkins…"
View this post on Instagram

Queenie Synopsis From Simon & Schuster:
Queenie Jenkins is a 25-year-old Jamaican British woman living in London, straddling two cultures and slotting neatly into neither. She works at a national newspaper, where she's constantly forced to compare herself to her white middle class peers. After a messy break up from her long-term white boyfriend, Queenie seeks comfort in all the wrong places…including several hazardous men who do a good job of occupying brain space and a bad job of affirming self-worth.
As Queenie careens from one questionable decision to another, she finds herself wondering, "What are you doing? Why are you doing it? Who do you want to be?"—all of the questions today's woman must face in a world trying to answer them for her.
With "fresh and honest" (Jojo Moyes) prose, Queenie is a remarkably relatable exploration of what it means to be a modern woman searching for meaning in today's world.
Peace, Love, & Beauty,