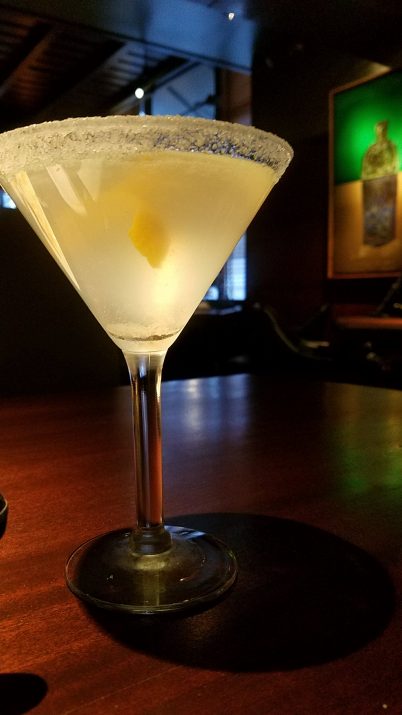 The Lituation
is
a spirited conversation over drinks.
The Lituation is where I share my favorite wines, spirits, cocktails and concoctions …, sometimes paired with a book.
Sometimes not.
Took a sip, then another sip then someone said to me…
My current situation. A lituation.
– Fabolous
The Lemon Drop is one of my favorite cocktails!
I recently learned that it was popular in the 80s, though originated during the 1970s in San Francisco.
Hillstone on Park Avenue South in Manhattan [pictured above and shot by P] makes it best.
It's lusciously balanced — not too tart, not too sweet.
Serve it at your next book club:
Mix the following in an ice-filled cocktail shaker and shake vigorously:
2 oz. vodka

3 oz. freshly squeezed lemon juice

1 oz. triple sec

1 oz. simple syrup

*Pour into a martini glass.

Garnish with lemon twist.
*My preference is to serve it [and sip it] with a sugared lip. If you have the time, before you mix your cocktail, treat your guests to a sweet rim:
Pour sugar into a shallow bowl or dish.

Slice a fresh lemon and rub the wedge around the rim of the glass.

Place each glass upside down in the sugar.

Gently twist and turn the glass to ensure the entire rim is covered.

Turn your glass right side up.

Carefully pour your cocktail mixture into each glass as not to disturb the sugared lip. 
Peace, Love, & Beauty,