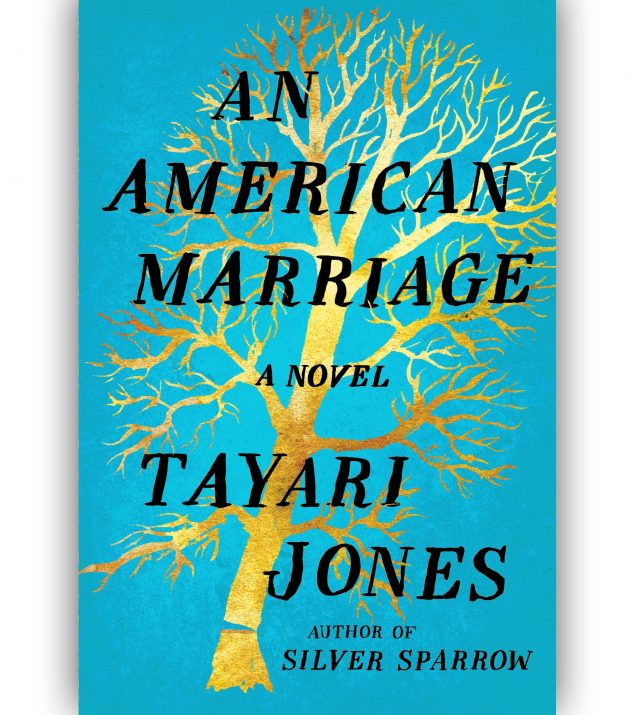 Happiest of Pub Days to Tayari Jones! The Spelman alum's fourth novel ☛AN AMERICAN MARRIAGE [pub: Algonquin Books] drops today!
Listen. I finished this incredible read in less than a week. In fact, I forced myself to put it down after the first two chapters simply because I wanted to slowly savor each character's complex desires before fully ingesting their simple needs.
I found myself empathizing with all three members of this love/friendship triangle. Roy is married to Celestial. Celestial is "thick like brother and sister" with Andre.  And Andre, well Dre was Roy's best man. Each is "there" for each other, until they aren't.
Sure, I had my favorite(s), yet, I wanted everybody to win — to have a love that wasn't rooted solely or mostly in obligation. Stevie Wonder says that true love asks for nothing and that her acceptance is the way we pay. Methinks that's an oversimplification, but it sure does sound good. AN AMERICAN MARRIAGE is not a simple or traditional tale of matrimony, it is a real and thought-provoking one though. 
Catch Tayari Jones on her nationwide book tour coming to a book store or library near you!
Per Workman Publishing:
The author of Silver Sparrow returns with a stunning novel about race, loyalty, and love that endures.
Newlyweds Celestial and Roy are the embodiment of both the American Dream and the New South. He is a young executive, and she is an artist on the brink of an exciting career. But as they settle into the routine of their life together, they are ripped apart by circumstances neither could have imagined. Roy is arrested and sentenced to twelve years for a crime Celestial knows he didn't commit. Though fiercely independent, Celestial finds herself bereft and unmoored, taking comfort in Andre, her childhood friend, and best man at their wedding. As Roy's time in prison passes, she is unable to hold on to the love that has been her center. After five years, Roy's conviction is suddenly overturned, and he returns to Atlanta ready to resume their life together.
This stirring love story is a profoundly insightful look into the hearts and minds of three people who are at once bound and separated by forces beyond their control. An American Marriage is a masterpiece of storytelling, an intimate look deep into the souls of people who must reckon with the past while moving forward–with hope and pain–into the future.
Peace, Love, & Beauty,