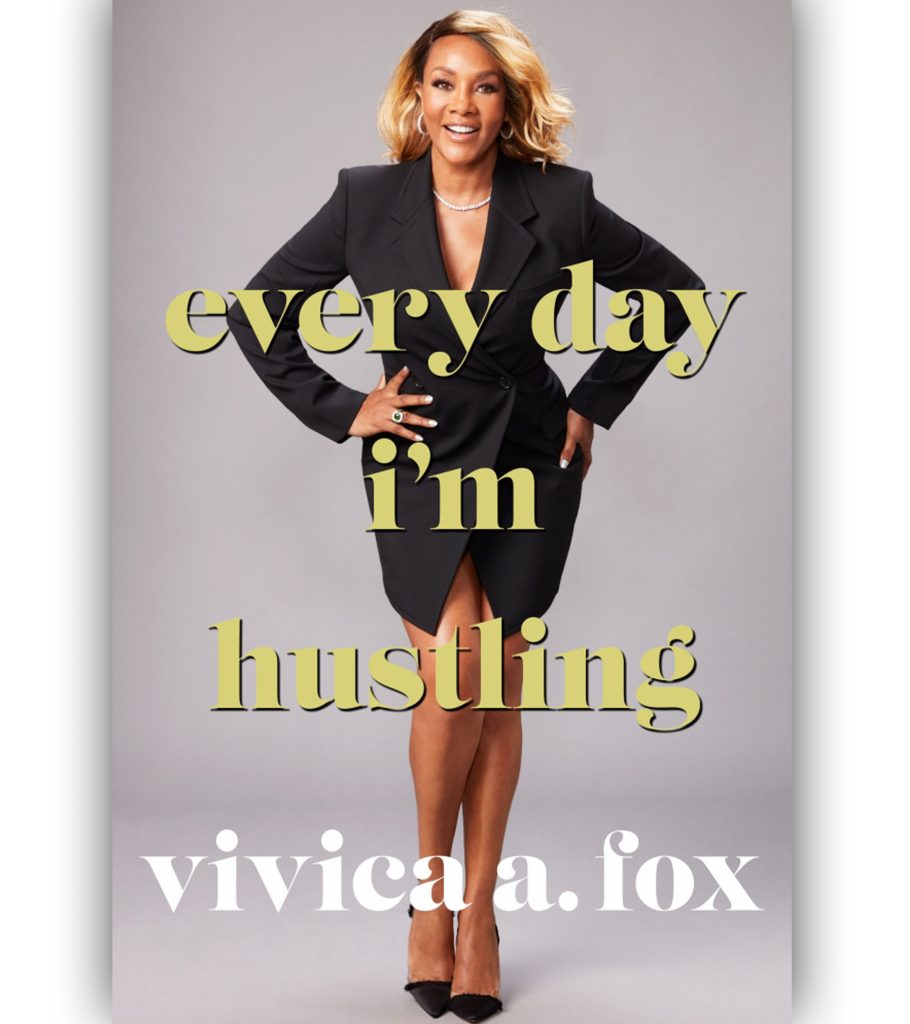 Actress  Vivica A. Fox's new self-help book ☛EVERYDAY I'M HUSTLING [pub: St. Martin's Press] drops two weeks from today on Tuesday, April 3, 2018. But this week, people ain't talking about words of inspiration from the 53-year-old star. Tongues are wagging about an excerpt from her book that rates her sex life with rapper/actor Curtis "50 cent" Jackson as PG-13. I know. I know. I thought their sex life was at least R-rated.
Ever known 50 not to respond? The Queens native posted on his Instagram: 👀I'm waking up to this shit, that was14 years ago. 🤦‍♂️smh who does this? What the fuck!🤨: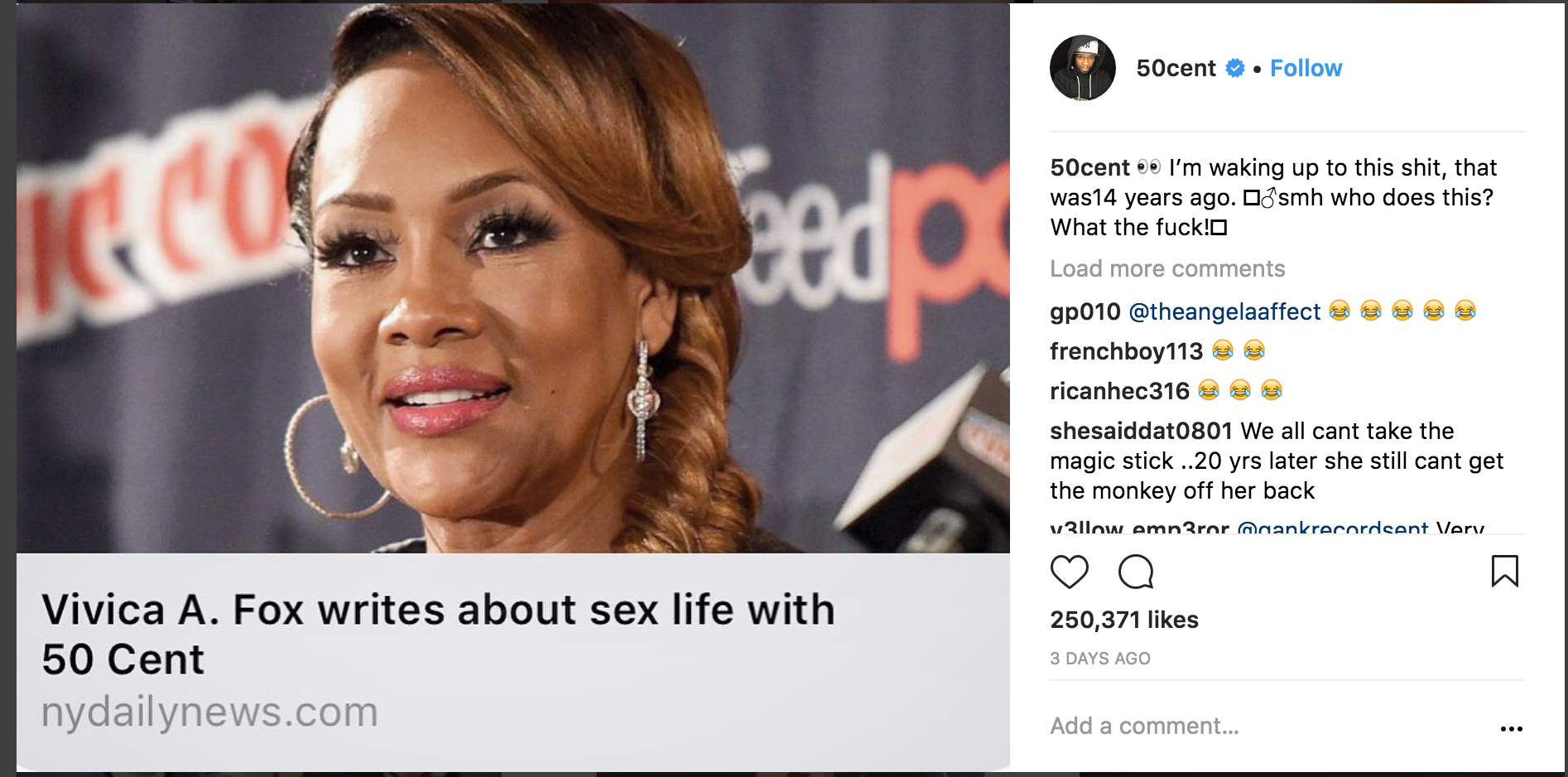 Last November, Fox clarified to Entertainment Weekly that EVERYDAY I'M HUSTLING is not about 50, however:
 I will always have a tremendous amount of respect for him. He'll always have a special place in my heart [but] I don't want you to get that twisted: He's not my entire book. It's about going through relationships, and one of my relationships is with him. I'm not [writing] the 50 Cent/Vivica Fox Love Story.
Per MacMillan Publishers:
Vivica A. Fox is a dynamo who has created a lasting career on her own, through sheer, roll-up-your-sleeves DIY hustle. Every Day I'm Hustling is a personal book with a message Fox passionately believes in: that you make your own luck, that you never ever wake up in the morning thinking somebody's going to call you and offer you that part or ask you out on that date that's going to change your life, that you have to wake up and put on your longest eyelashes and fiercest heels and go out and make your life happen yourself.
The actress provides start-today strategies for success in business and "been there" lessons in love, buttressed with stories from her early family life all the way through to today. Always honest and always funny, Fox also tells behind-the-scenes tales from some of her biggest movies — such as Uma Thurman's life-changing advice during Kill Bill and Will Smith's downtime pep talk on Independence Day. And she maps out exactly what it took to come back with a role on the smash hit Empire and her own frisky show on Lifetime, Vivica's Black Magic. She also shares her how-is-she-53? secrets to looking your best, no matter the age on your driver's license.
Peace, Love, & Beauty,