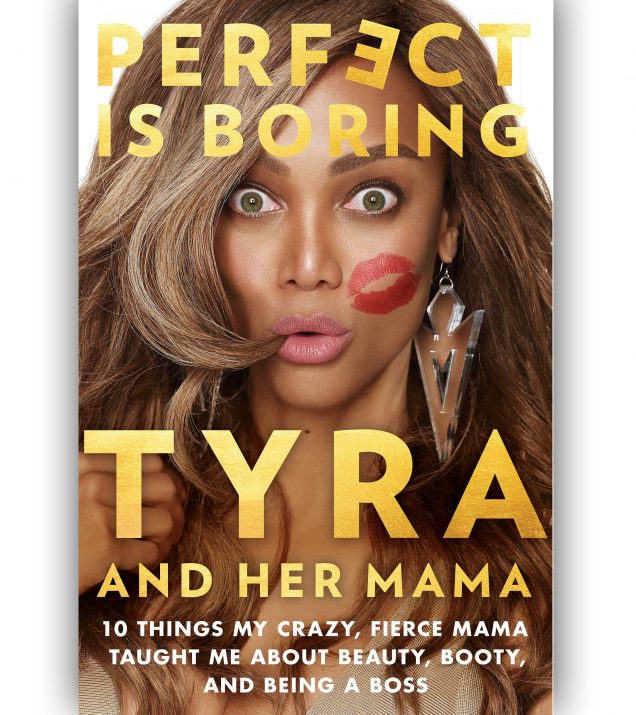 Tyra Banks and her "Mama" Carolyn London's book ☛PERFECT IS BORING: 10 THINGS MY CRAZY, FIERCE MAMA TAUGHT ME ABOUT BEAUTY, BOOTY, AND BEING A BOSS [pub: TarcherPerigee] drops next Tuesday, April 3rd.
In the part memoir/part inspirational hardcover, the super model mogul "reveals" that she had a nose job. But, no one I know didn't know that Tyra had rhinoplasty. Girl, we been knew! However,  People magazine reports:
In her book, Banks reveals that she got a nose job early in her career. "I had bones in my nose that were growing and itching," says Banks, 44. "I could breathe fine, but I added cosmetic surgery. I admit it! Fake hair, and I did my nose. I feel I have a responsibility to tell the truth."
Ok, girl.
Per Penguin Randomhouse:
Peace, Love, & Beauty,