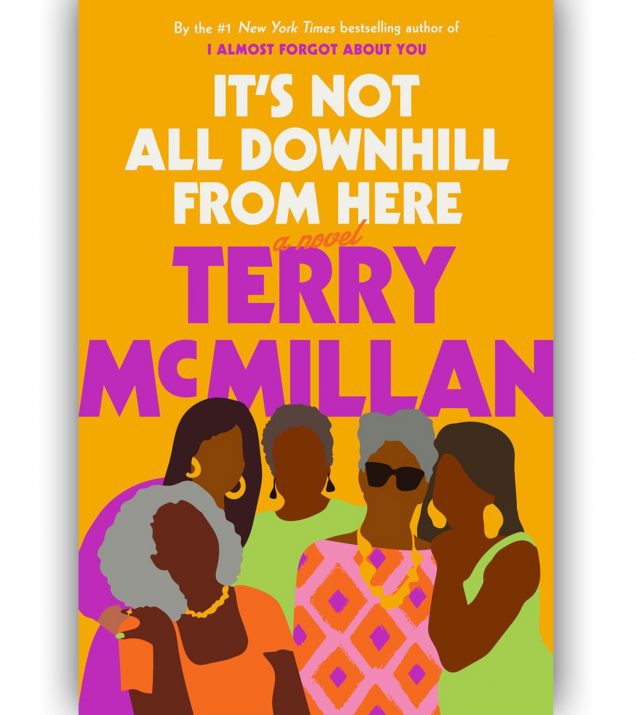 Last night  Terry McMillan tweeted that her latest novel ☛IT'S NOT ALL DOWNHILL FROM HERE [pub: Ballantine Books] made the New York Times bestsellers list.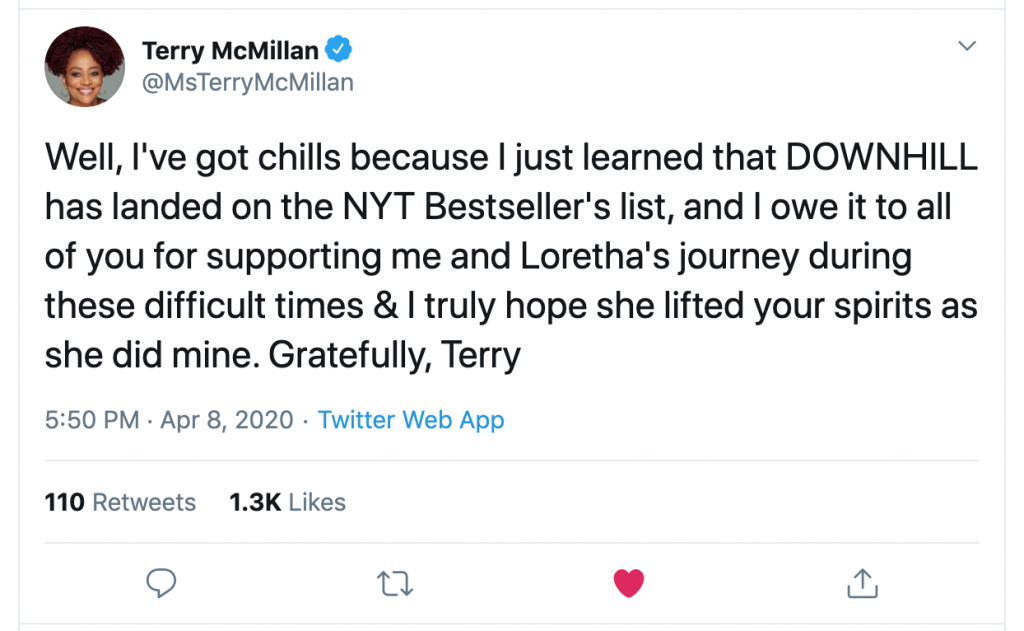 This endearing story of Loretha Curry and her friends thriving in their sixties is McMillan's 12th book and released nationwide on March 31st.
Enjoy this excerpt of Terry reading It's Not All Downhill From Here below:
Admittedly, I still haven't finished McMillan's last novel ☛I ALMOST FORGOT ABOUT YOU, but I will now! I enjoyed myself so much at her reading in  2016, no need to deny myself any longer.
I currently own seven out of Terry's 12 books and they're all autographed! I used to own nine. But I lost MAMA and someone *never returned THE INTERRUPTION OF EVERYTHING.
12 Books Written By Terry McMillan
*Buy books. Gift books. Download them. Donate 'em, even. But for the love of all things literary, don't loan them out from your personal library—especially hardcover editions!
Peace, Love, & Beauty,