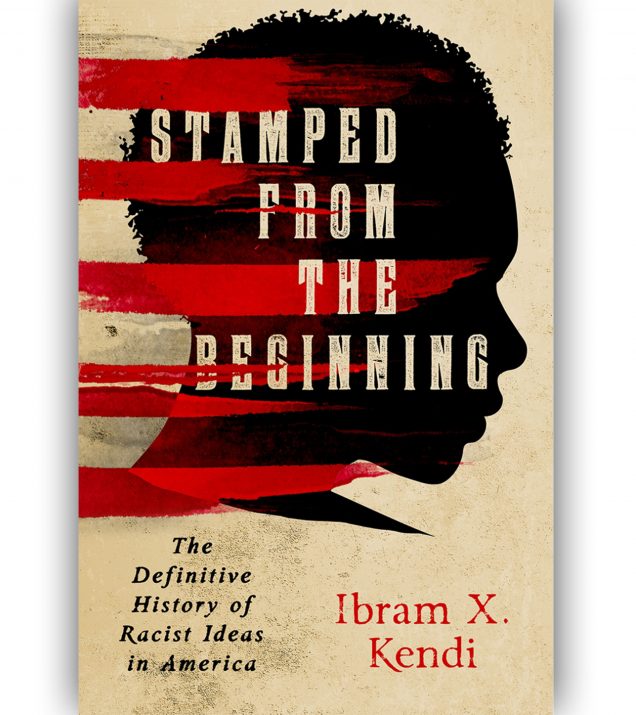 ICYMI: We're raising our glasses for National Book Award-winning author and historian Dr. Ibram X. Kendi who announced on his Instagram last Friday that Netflix is adapting three of his antiracism books ☛STAMPED FROM THE BEGINNING: THE DEFINITIVE HISTORY OF RACIST IDEAS IN AMERICA pub: Bold Type Books], ☛STAMPED: RACISM, ANTIRACISM AND YOU [pub: Little, Brown Young Readers] co-authored with Jason Reynolds, and ☛ANTIRACIST BABY [pub: Kokila].
View this post on Instagram
According to The Hollywood Reporter, Stamped From The Beginning will be "a hybrid documentary/scripted feature" directed by Roger Ross Williams, "the first Black director to win an Oscar (for the documentary short Music by Prudence)" and executive produced by Kendi, the Founding Director of the Boston University Center for Antiracist Research, and OG showrunner Mara Brock Akil who gave us the likes of The Game, Girlfriends and Being Mary Jane.
Stamped from the Beginning: The Definitive History of Racist Ideas in America (Hardcover)

Stamped from the Beginning: The Definitive History of Racist Ideas in America (Paperback)
THR reports that Stamped: Racism, Antiracism and You, also co-executive produced by Kendi, will be a documentary for a young adult audience like the book version, "that will explain how racism in America originated and has persisted, in hopes of learning how to counter it." 

Last, but not least Antiracist Baby per THR will consist of musical animated shorts for preschoolers executive produced by Chris Nee, the creator of the award-winning Disney Junior series Doc McStuffins, and Kendi.
Check out Dr. Ibram X. Kendi's latest book co-edited with fellow historian, Keisha N. Blain, ☛FOUR HUNDRED SOULS: A COMMUNITY HISTORY OF AFRICA AMERICA, 1619-2019 [pub: One World] when it drops on February 2, 2021.
PRE-ORDER Four Hundred Souls: A Community History of African America, 1619-2019 NOW!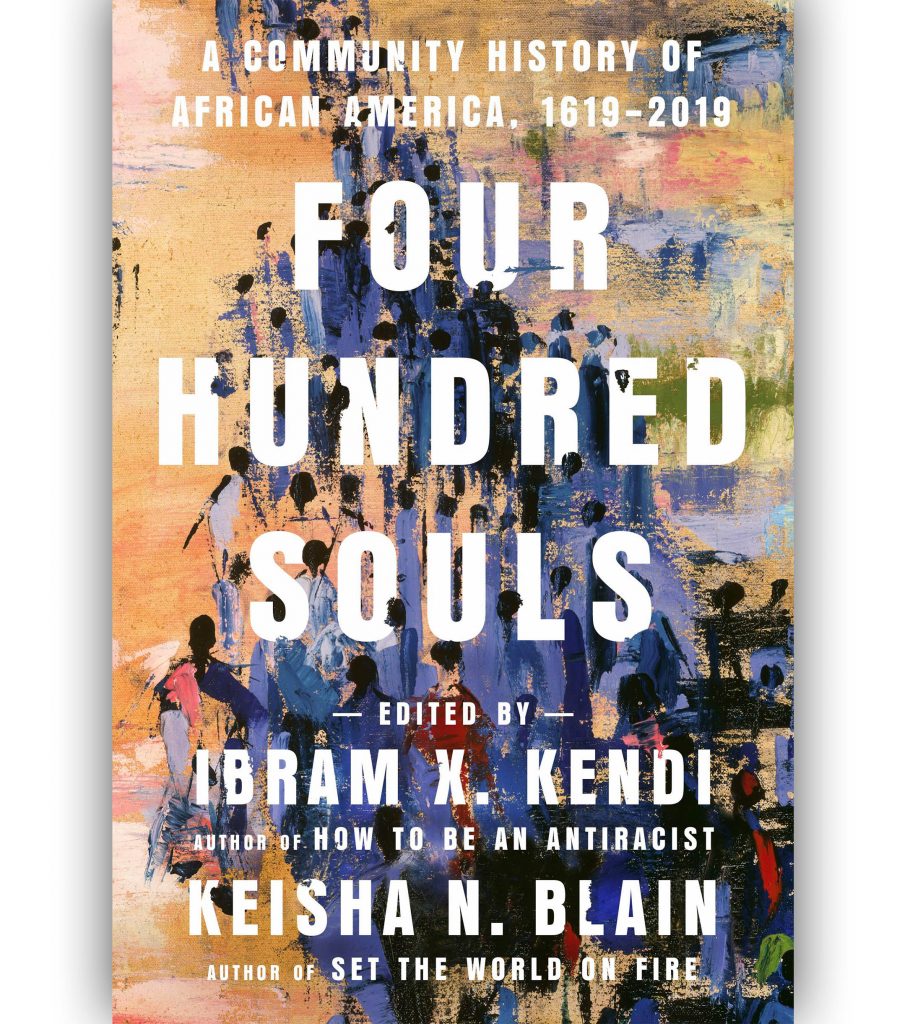 Four Hundred Souls: A Community History of African America, 1619-2019 Synopsis from Penguin Random House:
The story begins in 1619—a year before the Mayflower—when the White Lion disgorges "some 20-and-odd Negroes" onto the shores of Virginia, inaugurating the African presence in what would become the United States. It takes us to the present, when African Americans, descendants of those on the White Lion and a thousand other routes to this country, continue a journey defined by inhuman oppression, visionary struggles, stunning achievements, and millions of ordinary lives passing through extraordinary history.
Four Hundred Souls is a unique one-volume "community" history of African Americans. The editors, Ibram X. Kendi and Keisha N. Blain, have assembled ninety brilliant writers, each of whom takes on a five-year period of that four-hundred-year span. The writers explore their periods through a variety of techniques: historical essays, short stories, personal vignettes, and fiery polemics. They approach history from various perspectives: through the eyes of towering historical icons or the untold stories of ordinary people; through places, laws, and objects. While themes of resistance and struggle, of hope and reinvention, course through the book, this collection of diverse pieces from ninety different minds, reflecting ninety different perspectives, fundamentally deconstructs the idea that Africans in America are a monolith—instead it unlocks the startling range of experiences and ideas that have always existed within the community of Blackness.
This is a history that illuminates our past and gives us new ways of thinking about our future, written by the most vital and essential voices of our present.
Peace, Love, & Beauty,