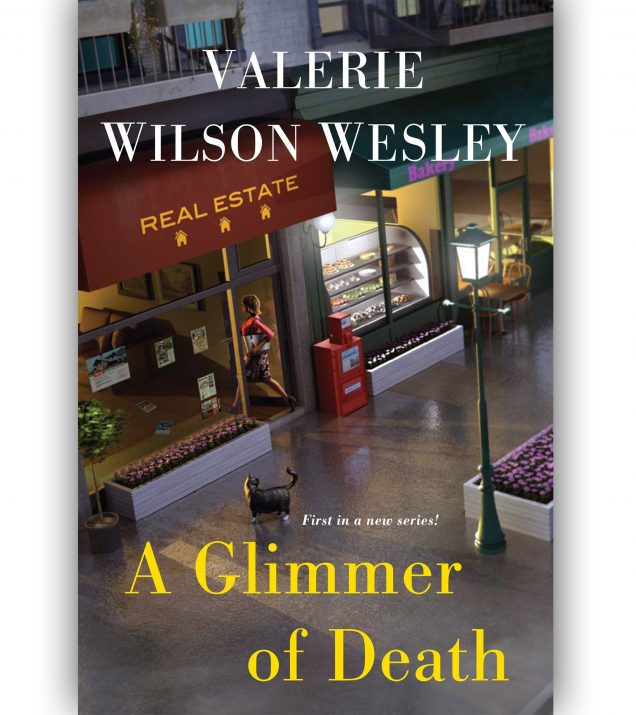 Major congratulations to legendary mystery author the Valerie Wilson Wesley on the release of her latest book ☛A GLIMMER OF DEATH [pub: Kensington] today. I'm embarrassed to admit that I did not know that the woman behind the beloved Tamara Hayle series is thankfully still writing books. My personal Wesley fave is not a mystery, but the family drama ☛AIN'T NOBODY'S BUSINESS IF DO [pub: William Morrow]. The former Essence magazine executive editor has also written paranormal romances under the pen Savanna Welles as well as children and YA books. You go sis!
A Glimmer Of Death Synopsis from Kensington:
In the first of a thrilling new series, one woman's extraordinary psychic gift plunges her already-troubled present into chaos–and puts her future in someone's deadly sights…
Until now, Odessa Jones' inherited ability to read emotions and foretell danger has protected her. But second sight didn't warn her she would soon be a widow–and about to lose her home and the catering business she's worked so hard to build. The only things keeping Dessa going are her love for baking and her sometimes-mellow cat, Juniper. Unfortunately, putting her life back together means taking a gig at an all-kinds-of-shady real estate firm run by volatile owner Charlie Risko…
Until Charlie is brutally killed–and Dessa's bullied co-worker is arrested for murder. Dessa can't be sure who's guilty. But it doesn't take a psychic to discover that everyone from Charlie's much-abused staff to his long-suffering younger wife had multiple reasons to want him dead. And as Dessa follows a trail of lies through blackmail, dead-end clues, and corruption, she needs to see the truth fast–or a killer will bury her deep down with it.
Peace, Love, & Beauty,