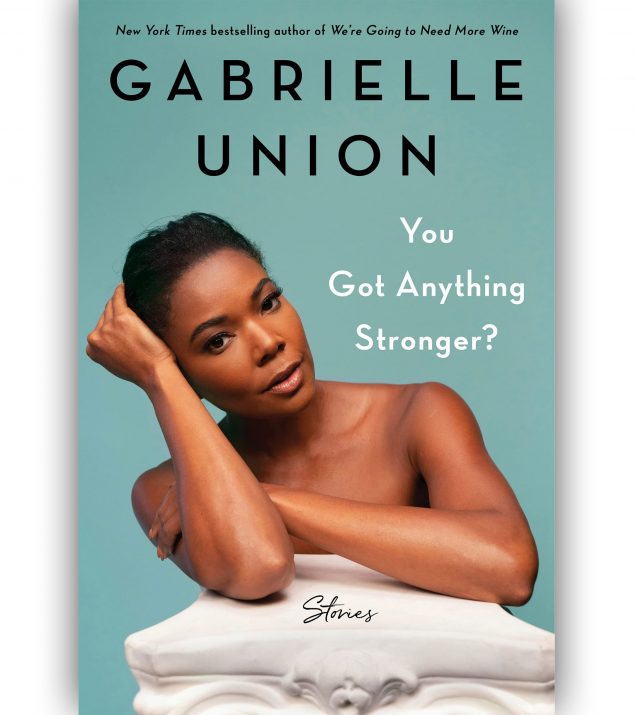 You Got Anything Stronger? is me at my most vulnerable. I have recently found true strength in that vulnerability, and I want to share that power with you here, through this book. 
—Gabrielle Union in You Got Anything Stronger?
She's baaack! With another book, that is. Actress, author and activist, Gabrielle Union announced the title, cover and release date of her latest collection of candid stories ☛YOU GOT ANYTHING STRONGER? [pub: Dey Street Books] on her Instagram today. Gabi's book releases this fall on September 14, 2021.  The busy mom and movie producer released her New York Times bestseller ☛WE'RE GOING TO NEED MORE WINE: STORIES THAT ARE FUNNY, COMPLICATED AND TRUE [pub: Dey Street Books] two years ago. Oh, and her children's book that she co-authored with her husband, retired NBA legend Dwyane Wade ☛SHADY BABY [pub: HarperCollins] is inspired by their already popular baby girl Kaavia James Union-Wade and drops in a few weeks on May 18th.
View this post on Instagram
Preorder Gabrielle Union's You Got Anything Stronger Now!

You Got Anything Stronger? Synopsis from HarperCollins:
Remember when we hit it off so well that we decided We're Going to Need More Wine? Well, this time you and I are going to turn to our friend the bartender and ask, You Got Anything Stronger? I promise to continue to make you laugh, but with this round, the stakes get higher as the conversation goes deeper.
So. Where were we?
Right, you and I left off in October 2017, when my first book came out. The weeks before were filled with dreams of loss. Pets dying. My husband leaving me. Babies not being born. My therapist told me it was my soul preparing for my true self to emerge after letting go of my grief. I had finally spoken openly about my fertility journey. I was having second thoughts—in fact, so many thoughts they were organizing to go on strike. But I knew I had to be honest because I didn't want other women going through IVF to feel as alone as I did. I had suffered in isolation, having so many miscarriages that I could not give an exact number. Strangers shared their own journeys and heartbreak with me. I had led with the truth, and it opened the door to compassion.
When I released We're Going to Need More Wine, the response was so great people asked when I would do a sequel. The New York Times even ran a headline reading "We're Going to Need More Gabrielle Union." Frankly, after being so open and honest in my writing, I wasn't sure there was more of me I was ready to share. But life happens with all its plot twists. And new stories demand to be told. This time, I need to be more vulnerable—not so much for me, but anyone who feels alone in what they're going through.
A lot has changed in four years—I became a mom and I'm raising two amazing girls. My husband retired. My career has expanded so that I have the opportunity to lift up other voices that need to be heard. But the world has also shown us that we have a lot we still have to fight for—as women, as black women, as mothers, as aging women, as human beings, as friends. In You Got Anything Stronger?, I show you how this ever-changing life presents challenges, even as it gives me moments of pure joy. I take you on a girl's night at Chateau Marmont, and I also talk to Isis, my character from Bring It On. For the first time, I truly open up about my surrogacy journey and the birth of Kaavia James Union Wade. And I take on racist institutions and practices in the entertainment industry, asking for equality and real accountability.
You Got Anything Stronger? is me at my most vulnerable. I have recently found true strength in that vulnerability, and I want to share that power with you here, through this book.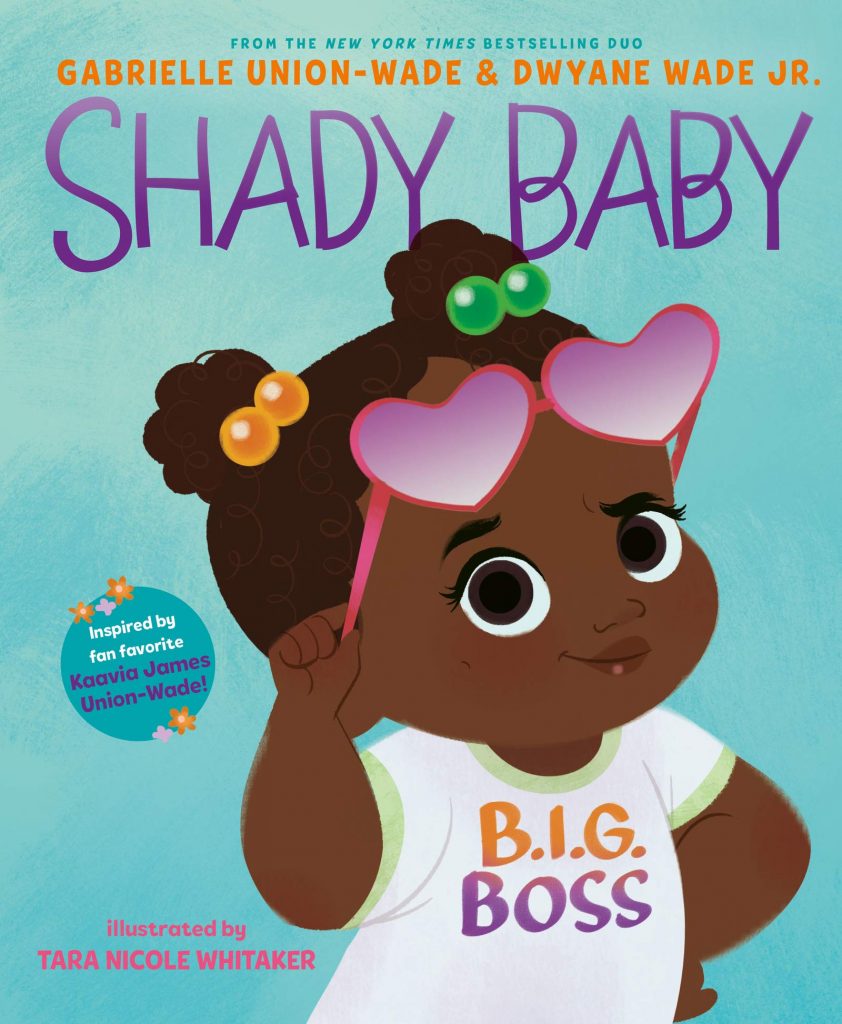 Preorder Gabrielle Union & Dwyane Wade's Shady Baby Today!
Shady Baby Synopsis from HarperCollins:
Shady Baby keeps it real in this picture book collaboration by New York Times bestselling duo actress and producer Gabrielle Union and NBA superstar and businessman Dwyane Wade.
Based on their famous baby girl, Kaavia James:
After a long morning of being fabulous, Shady Baby heads to the park for a relaxing play session. But what does she find?! Some not-so-nice kids picking on others.
Shady flashes them a look—her famous side eye—and teaches them that it's better to play nice. But when her feelings are hurt, will anyone stand (or crawl) by her side?
Find out in this upbeat picture book that teaches kids to speak their minds and stand up for what they believe in. Perfect for fans of The Boss Baby and Feminist Baby!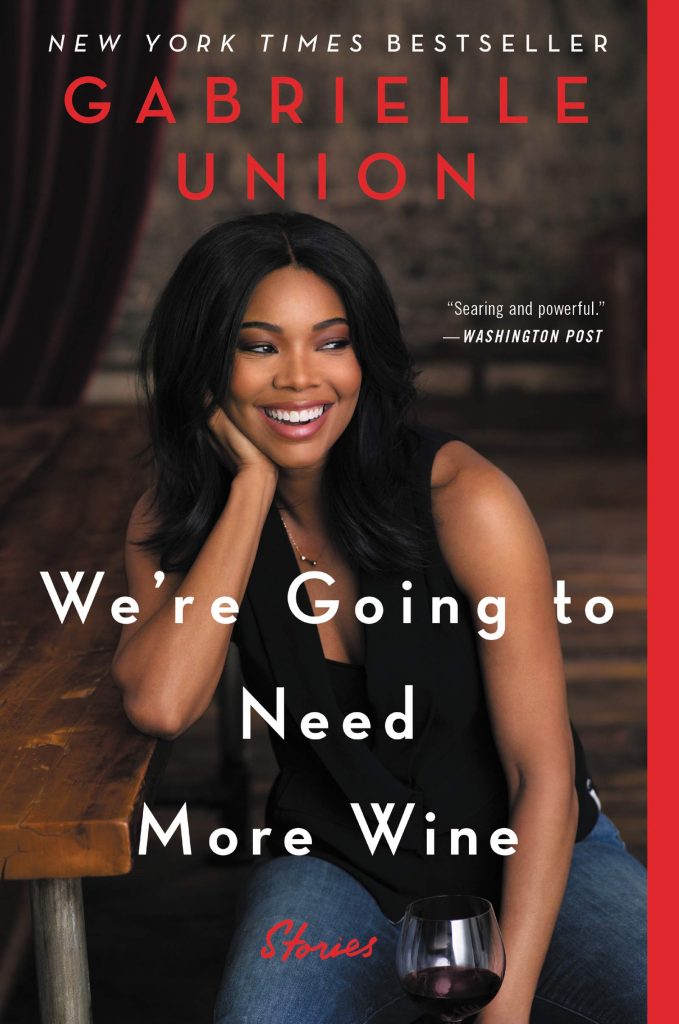 We're Going To Need More Wine Synopsis from HarperCollins:
In the spirit of Amy Poehler's Yes Please, Lena Dunham's Not That Kind of Girl, and Roxane Gay's Bad Feminist, a powerful collection of essays about gender, sexuality, race, beauty, Hollywood, and what it means to be a modern woman.
One month before the release of the highly anticipated film The Birth of a Nation, actress Gabrielle Union shook the world with a vulnerable and impassioned editorial in which she urged our society to have compassion for victims of sexual violence. In the wake of rape allegations made against director and actor Nate Parker, Union—a forty-four-year-old actress who launched her career with roles in iconic '90s movies—instantly became the insightful, outspoken actress that Hollywood has been desperately awaiting. With honesty and heartbreaking wisdom, she revealed her own trauma as a victim of sexual assault: "It is for you that I am speaking. This is real. We are real."
In this moving collection of thought provoking essays infused with her unique wisdom and deep humor, Union uses that same fearlessness to tell astonishingly personal and true stories about power, color, gender, feminism, and fame. Union tackles a range of experiences, including bullying, beauty standards, and competition between women in Hollywood, growing up in white California suburbia and then spending summers with her black relatives in Nebraska, coping with crushes, puberty, and the divorce of her parents. Genuine and perceptive, Union bravely lays herself bare, uncovering a complex and courageous life of self-doubt and self-discovery with incredible poise and brutal honesty. Throughout, she compels us to be ethical and empathetic, and reminds us of the importance of confidence, self-awareness, and the power of sharing truth, laughter, and support.
Peace, Love, & Beauty,