Summer's not quite over. Plus, so many people, including Barack Obama, go on vacay in August. Love, love, love that my Forever President shared his favorite reads. So much so, I did a lil' digging and found out what other famous folk read this summer. Here's a recap: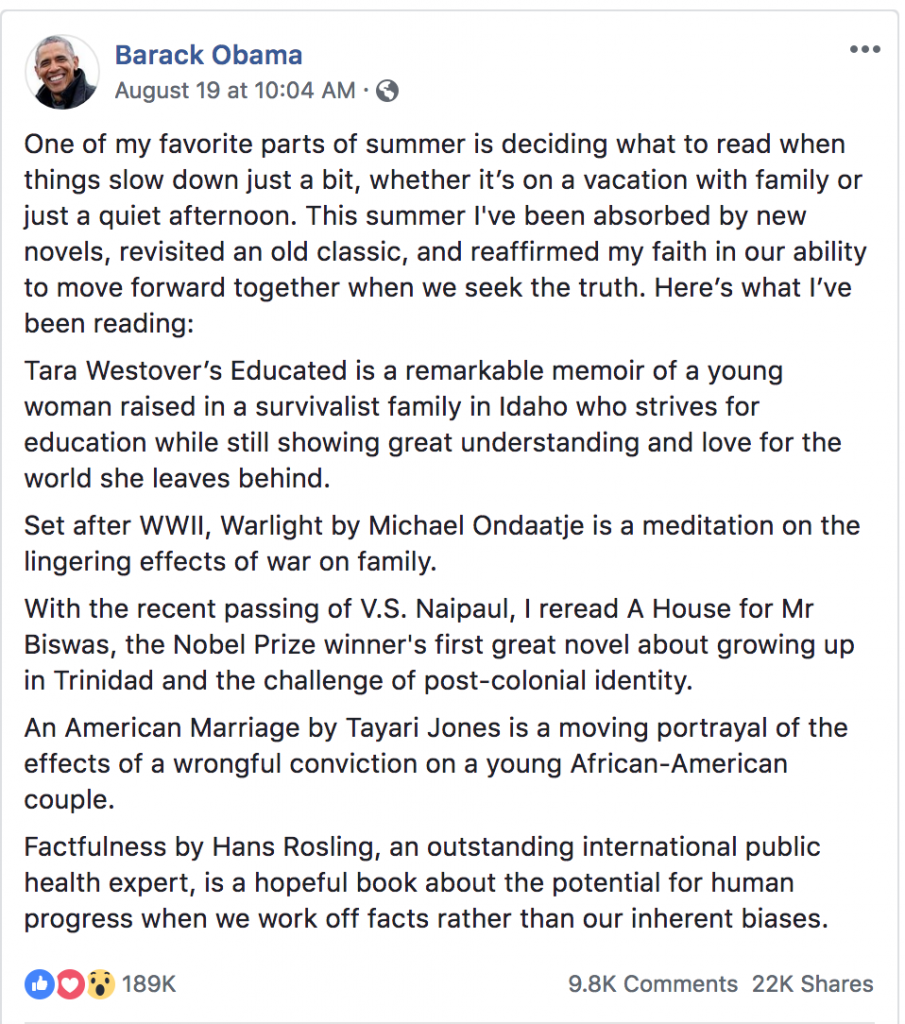 President Barack Obama's Summer Selections:
☛EDUCATED By Tara Westover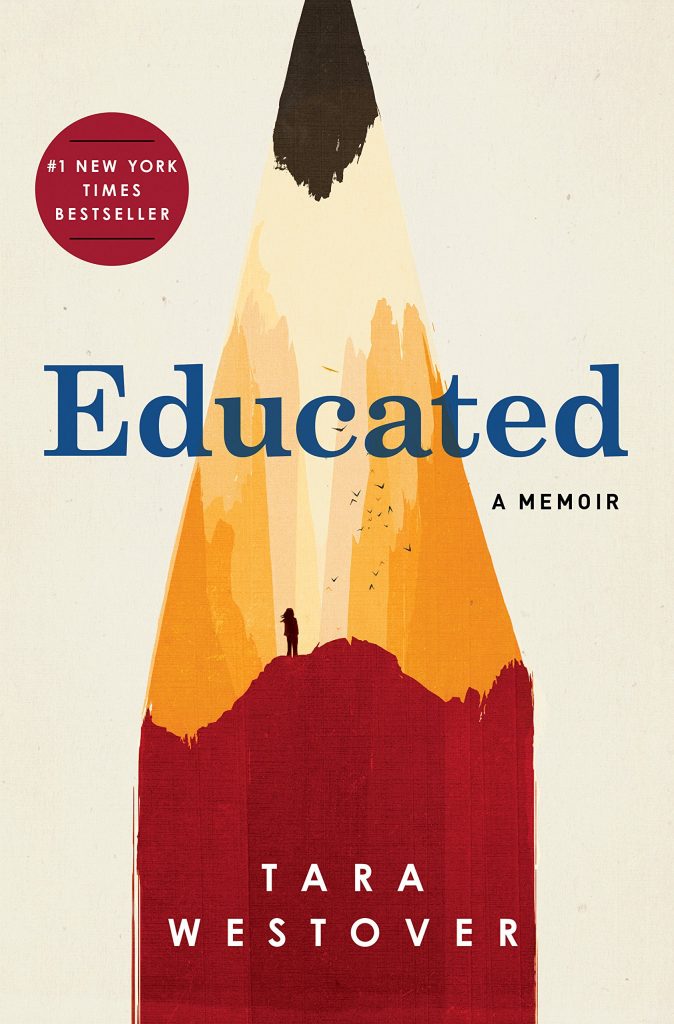 Per Random House: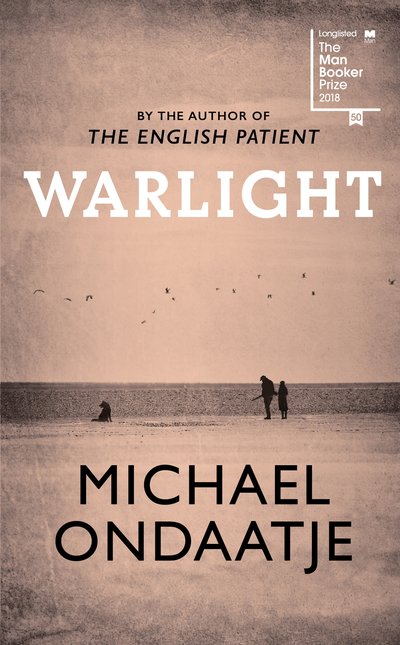 Per Knopf:
From the internationally acclaimed, best-selling author of The English Patient: a mesmerizing new novel that tells a dramatic story set in the decade after World War II through the lives of a small group of unexpected characters and two teenagers whose lives are indelibly shaped by their unwitting involvement.
☛A HOUSE FOR MR BISWAS by V.S. Naipaul
Per Pan Macmillan: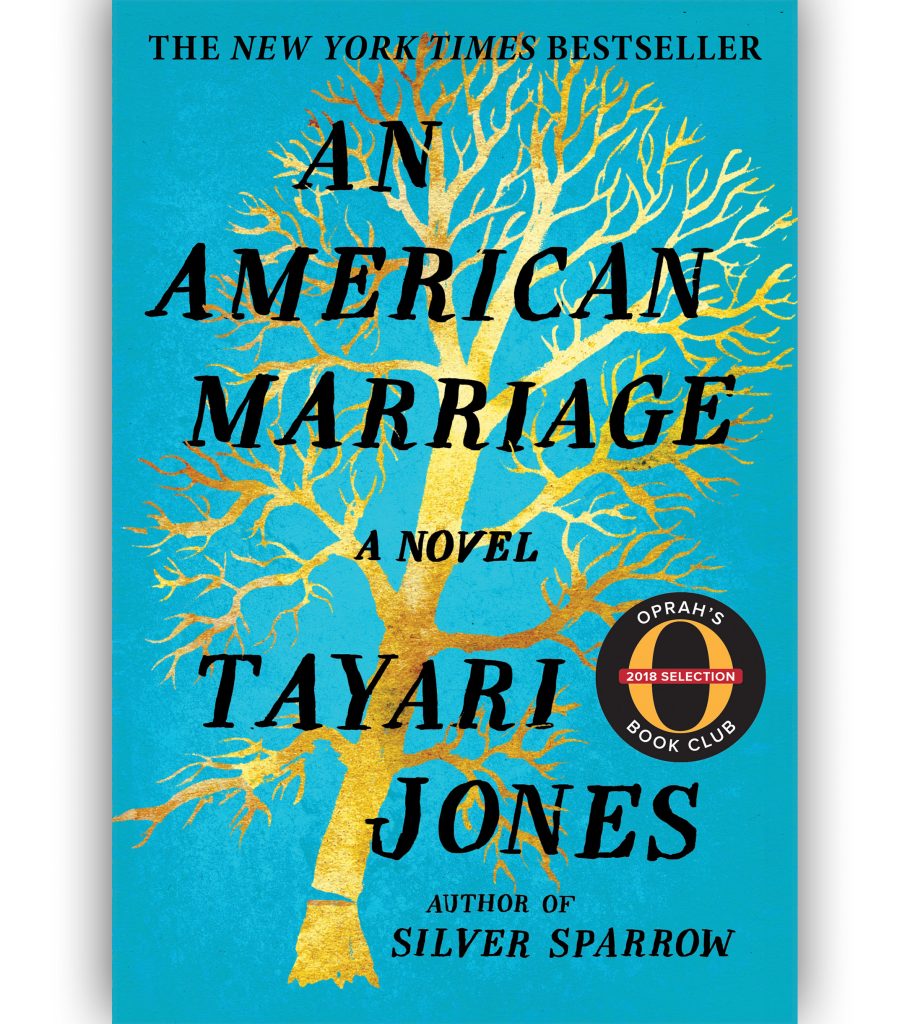 Per Workman:
Newlyweds Celestial and Roy are the embodiment of both the American Dream and the New South. He is a young executive, and she is an artist on the brink of an exciting career. But as they settle into the routine of their life together, they are ripped apart by circumstances neither could have imagined. Roy is arrested and sentenced to twelve years for a crime Celestial knows he didn't commit. Though fiercely independent, Celestial finds herself bereft and unmoored, taking comfort in Andre, her childhood friend, and best man at their wedding. As Roy's time in prison passes, she is unable to hold on to the love that has been her center. After five years, Roy's conviction is suddenly overturned, and he returns to Atlanta ready to resume their life together.
This stirring love story is a profoundly insightful look into the hearts and minds of three people who are at once bound and separated by forces beyond their control. An American Marriage is a masterpiece of storytelling, an intimate look deep into the souls of people who must reckon with the past while moving forward–with hope and pain–into the future.
☛FACTFULNESS by Hans Rosling with Ola Rosling and Anna Rosling Rönnlund
Per Flatiron Books:
Factfulness: The stress-reducing habit of only carrying opinions for which you have strong supporting facts.
When asked simple questions about global trends—what percentage of the world's population live in poverty; why the world's population is increasing; how many girls finish school—we systematically get the answers wrong. So wrong that a chimpanzee choosing answers at random will consistently outguess teachers, journalists, Nobel laureates, and investment bankers.
In Factfulness, Professor of International Health and global TED phenomenon Hans Rosling, together with his two long-time collaborators, Anna and Ola, offers a radical new explanation of why this happens. They reveal the ten instincts that distort our perspective—from our tendency to divide the world into two camps (usually some version of us and them) to the way we consume media (where fear rules) to how we perceive progress (believing that most things are getting worse).
Our problem is that we don't know what we don't know, and even our guesses are informed by unconscious and predictable biases.
It turns out that the world, for all its imperfections, is in a much better state than we might think. That doesn't mean there aren't real concerns. But when we worry about everything all the time instead of embracing a worldview based on facts, we can lose our ability to focus on the things that threaten us most.
Inspiring and revelatory, filled with lively anecdotes and moving stories, Factfulness is an urgent and essential book that will change the way you see the world and empower you to respond to the crises and opportunities of the future.
Celebrity Summer Reads
Sexy ass, pardon…, fine actor Jay Ellis is engrossed in ☛CITIZEN: AN AMERICAN LYRIC  by Claudia Rankine [pub: Graywolf Press]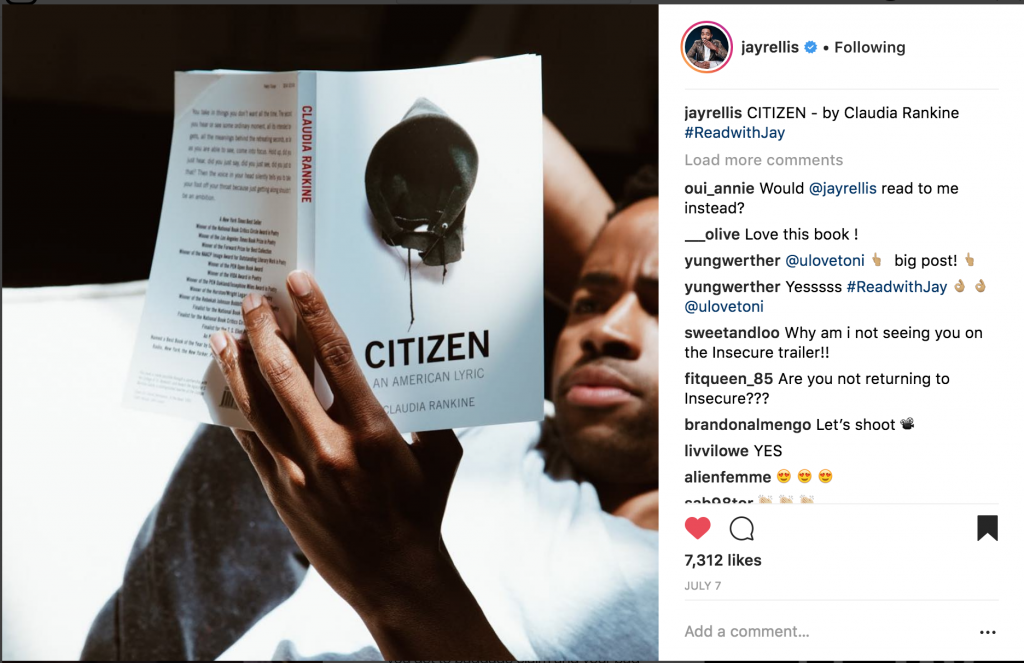 Per Graywolf Press:
Claudia Rankine's bold new book recounts mounting racial aggressions in ongoing encounters in twenty-first-century daily life and in the media. Some of these encounters are slights, seemingly slips of the tongue, and some are intentional offensives in the classroom, at the supermarket, at home, on the tennis court with Serena Williams and the soccer field with Zinedine Zidane, online, on TV—everywhere, all the time. The accumulative stresses come to bear on a person's ability to speak, perform, and stay alive. Our addressability is tied to the state of our belonging, Rankine argues, as are our assumptions and expectations of citizenship. In essay, image, and poetry, Citizen is a powerful testament to the individual and collective effects of racism in our contemporary, often named "post-race" society.
Speaking of sexy, Joshua Jackson who splendidly plays Cole on one my favorite television series, Showtime's The Affair, recommends ☛TAKE YOU WHEREEVER YOU GO: A MEMOIR [pub: Grand Central Publishing] by Kenny Leon.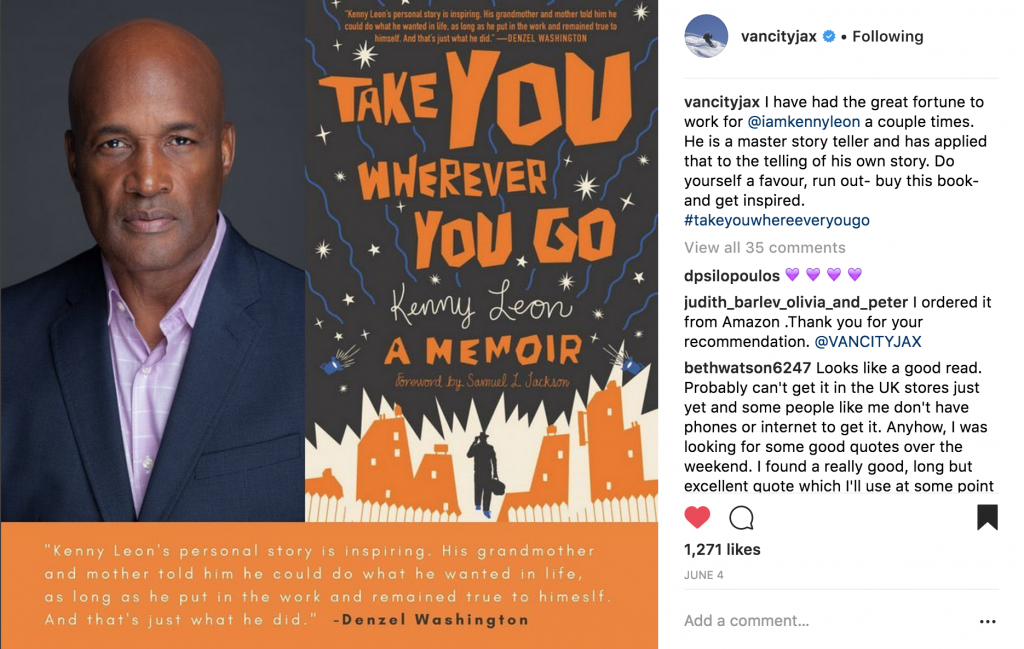 Per Grand Central Publishing:
When Kenny Leon's grandmother told him to "take you wherever you go," she could hardly have anticipated that he would establish himself as one of Broadway's most exciting and acclaimed directors. But through years of hard work, Kenny would migrate from a small wooden house in rural Florida to the Tony Awards' stage, where he would win Best Direction of a Play for his 2014 revival of A Raisin in the Sun.
In TAKE YOU WHEREVER YOU GO, Leon reflects on the pillars of wisdom he learned every step of the way from the most important people in his life-from his grandmother's sagacious and encouraging motivations to the steady hand of his mother to the deep artistic and social influence of iconic American playwright August Wilson.
TAKE YOU WHEREVER YOU GO is a poignant, ruminative, and inspirational memoir that empowers you to be true to yourself as you navigate your own path.
Empire's Gabby Sidobe co-signs ☛SO CLOSE TO BEING THE SH!T Y'ALL DON'T EVEN KNOW by Retta [pub: St. Martin's Press]. I do too! It's a hilarious and inspirational read.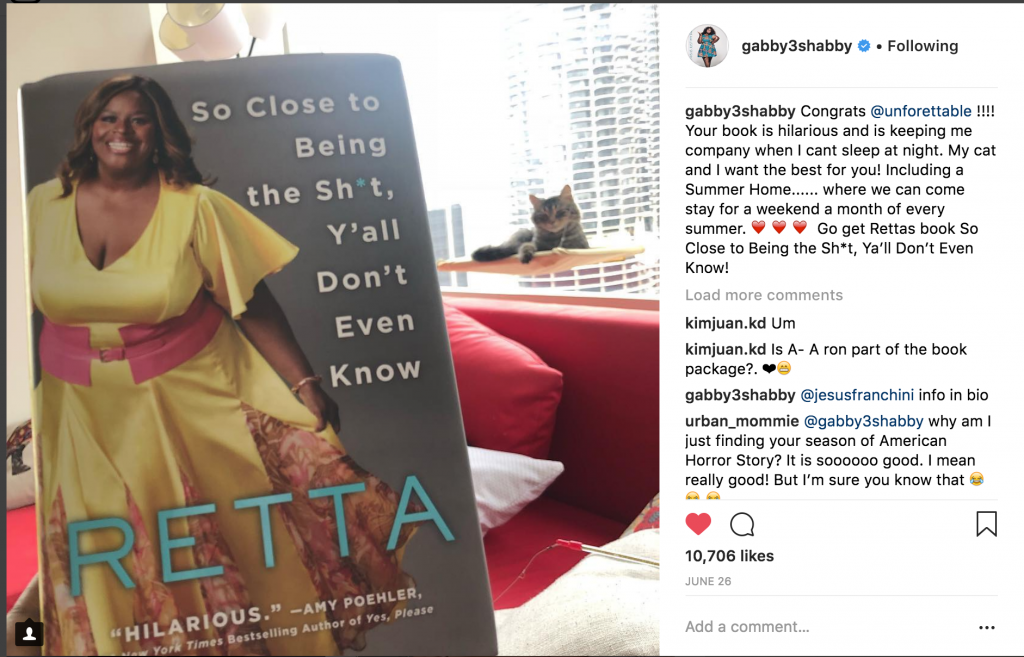 Per Macmillan:
In So Close to Being the Sh*t, Y'all Don't Even Know, Parks and Recreation star Retta takes us on her not-so-meteoric rise from roaches to riches (well, rich enough that she can buy $15,000 designer handbags yet scared enough to know she's always a heartbeat away from ramen with American cheese).
Throwing her hard-working Liberian parents for a loop, Retta abandons her plan to attend med school after graduating Duke University to move to Hollywood to star in her own sitcom—like her comedy heroes Lucille Ball and Roseanne.
Say what? Word. Turns out Retta might actually be on to something. After winning Comedy Central's stand-up competition, she should be ready for prime time—but a fear of success derails her biggest dream.
Whether reminiscing about her days as a contract chemist at GlaxoSmithKline, telling "dirty" jokes to Mormons, feeling like the odd man out on Parks, fending off racist trolls on Twitter,  flirting with Michael Fassbender, or expertly stalking the cast of "Hamilton," Retta's unique voice and refreshing honesty will make you laugh, cry, and laugh so hard you'll cry.
Her eponymous sitcom might not have happened yet, but by the end of So Close to Being the Sh*t, you'll be rooting for Retta to be the next one-named wonder to take over your television. And she just might inspire you to reach for the stars, too.
And actress Halle Berry is checking for Constance R. White's ☛HOW TO SLAY: INSPIRATIONS FROM THE QUEENS AND KINGS OF BLACK STYLE [pub: Rizzoli].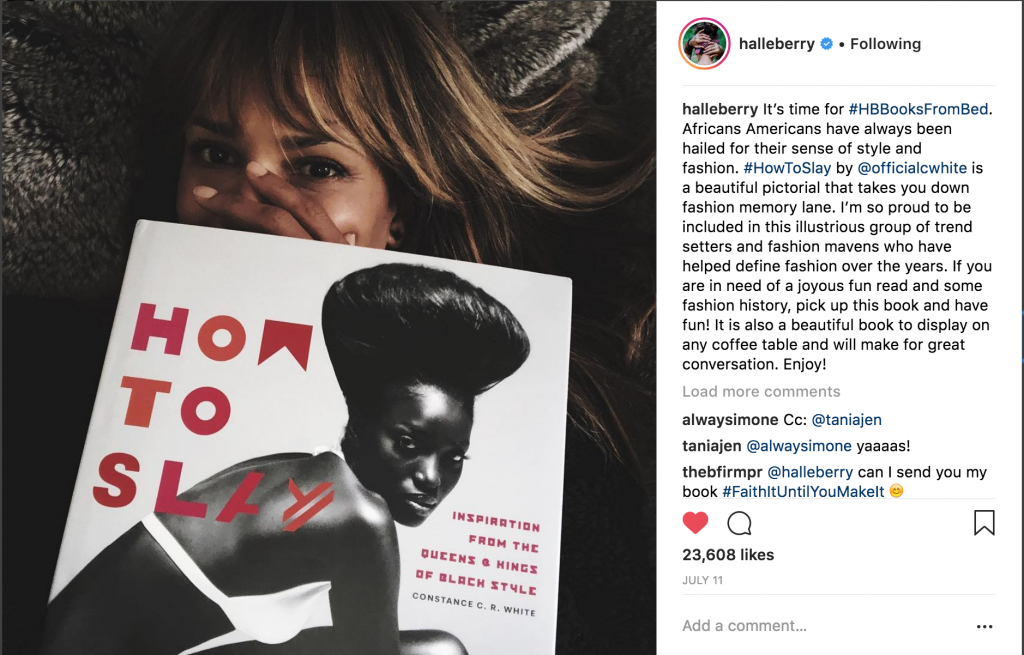 Per Rizzoli:
One of the few surveys of Black style and fashion ever published, How to Slay offers a lavishly illustrated overview of African American style through the twentieth century, focusing on the last thirty-five years. Through striking images of some of the most celebrated icons of Black style and taste, from Josephine Baker, Michelle Obama, Maya Angelou, and Miles Davis to Rihanna, Naomi Campbell, Kanye West, and Pharrell Williams, this book explores the cultural underpinnings of Black trends that have become so influential in mainstream popular culture and a bedrock of fashion vernacular today. A preponderance of Black musicians, who for decades have inspired trends and transformed global fashion, are featured and discussed, while a diverse array of topics are touched upon and examined–hats, hair, divas, the importance of attitude, the use of color, '60s style, the influence of Africa and the Caribbean, and the beauty of black skin.
Happy rest-of-the-summer reading!
Peace, Love, & Beauty,