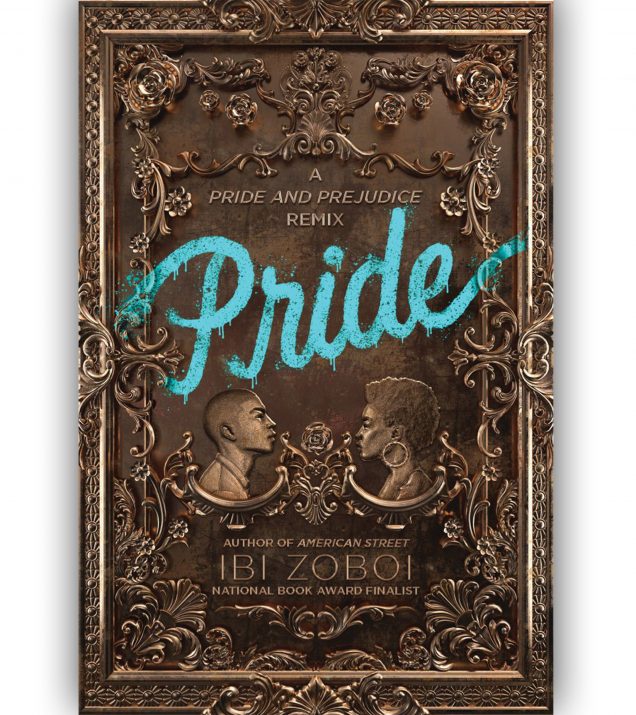 Ibi Zoboi's second young adult novel ☛PRIDE [pub: Balzer + Bray] drops today. Issa contemporary Brooklyn-based remix of Jane Austen's classic PRIDE AND PREJUDICE. Zoboi's first YA novel AMERICAN STREET was a 2017 National Book Award finalist. Look out for her curation of short stories with the release of BLACK ENOUGH: STORIES OF BEING YOUNG & BLACK IN AMERICA at the top of next year. Add all of 'em to your #TBR list. Spread love. It's the Brooklyn way.
Per HarperCollins:
Pride and Prejudice gets remixed in this smart, funny, gorgeous retelling of the classic, starring all characters of color, from Ibi Zoboi, National Book Award finalist and author of American Street.
Zuri Benitez has pride. Brooklyn pride, family pride, and pride in her Afro-Latino roots. But pride might not be enough to save her rapidly gentrifying neighborhood from becoming unrecognizable.
When the wealthy Darcy family moves in across the street, Zuri wants nothing to do with their two teenage sons, even as her older sister, Janae, starts to fall for the charming Ainsley. She especially can't stand the judgmental and arrogant Darius. Yet as Zuri and Darius are forced to find common ground, their initial dislike shifts into an unexpected understanding.
But with four wild sisters pulling her in different directions, cute boy Warren vying for her attention, and college applications hovering on the horizon, Zuri fights to find her place in Bushwick's changing landscape, or lose it all.
In a timely update of Jane Austen's Pride and Prejudice, critically acclaimed author Ibi Zoboi skillfully balances cultural identity, class, and gentrification against the heady magic of first love in her vibrant reimagining of this beloved classic.
☛AMERICAN STREET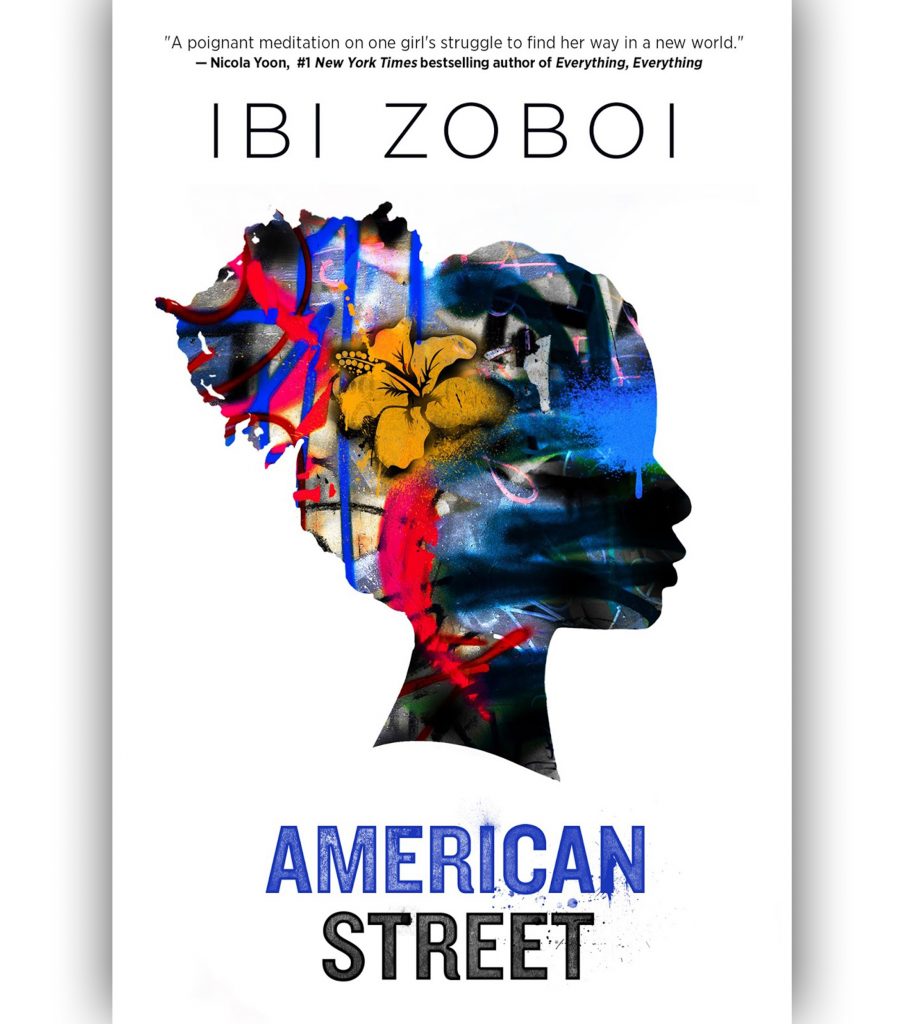 Per HarperCollins:
American Street is an evocative and powerful coming-of-age story perfect for fans of Everything, Everything; Bone Gap; and All American Boys.
In this stunning debut novel, Pushcart-nominated author Ibi Zoboi draws on her own experience as a young Haitian immigrant, infusing this lyrical exploration of America with magical realism and vodou culture.
On the corner of American Street and Joy Road, Fabiola Toussaint thought she would finally find une belle vie—a good life.
But after they leave Port-au-Prince, Haiti, Fabiola's mother is detained by U.S. immigration, leaving Fabiola to navigate her loud American cousins, Chantal, Donna, and Princess; the grittiness of Detroit's west side; a new school; and a surprising romance, all on her own.
Just as she finds her footing in this strange new world, a dangerous proposition presents itself, and Fabiola soon realizes that freedom comes at a cost. Trapped at the crossroads of an impossible choice, will she pay the price for the American dream?
☛BLACK ENOUGH: STORIES OF BEING YOUNG & BLACK IN AMERICA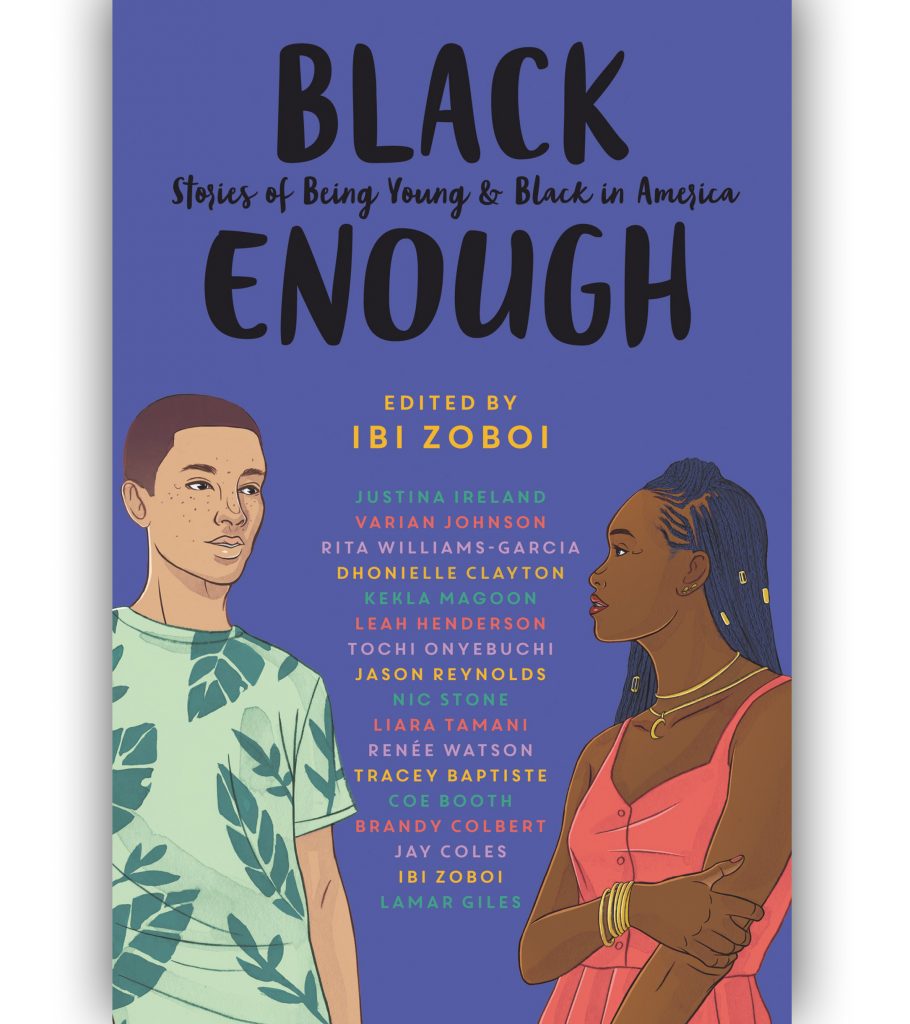 Per HarperCollins:
Edited by National Book Award finalist Ibi Zoboi, and featuring some of the most acclaimed bestselling Black authors writing for teens today—Black Enough is an essential collection of captivating stories about what it's like to be young and Black in America.
Black is…sisters navigating their relationship at summer camp in Portland, Oregon, as written by Renée Watson.
Black is…three friends walking back from the community pool talking about nothing and everything, in a story by Jason Reynolds.
Black is…Nic Stone's high-class beauty dating a boy her momma would never approve of.
Black is…two girls kissing in Justina Ireland's story set in Maryland.
Black is urban and rural, wealthy and poor, mixed race, immigrants, and more—because there are countless ways to be Black enough.
Contributors:
Justina Ireland
Varian Johnson
Rita Williams-Garcia
Dhonielle Clayton
Kekla Magoon
Leah Henderson
Tochi Onyebuchi
Jason Reynolds
Nic Stone
Liara Tamani
Renée Watson
Tracey Baptiste
Coe Booth
Brandy Colbert
Jay Coles
Ibi Zoboi
Lamar Giles
Peace, Love, & Beauty,