Chrissy Teigen and Adeena Sussman's second cookbook ☛CRAVINGS: HUNGRY FOR MORE  [pub: Clarkson Potter] dropped yesterday. I caught the hilarious mom of two promoting her latest work on Good Morning America. While the Everything Bagel Cream Cheese Breakfast Bake looked a lil' too cheesy for my first meal of the day, the peanut butter cookie recipe that she mentioned as husband John Legend's fave, sounds like the perfect pairing with my daily cup of black coffee. Sweet!
Catch Teigen at Barnes & Noble – The Grove at Farmer's Market in Los Angeles this month. Click here for the deets.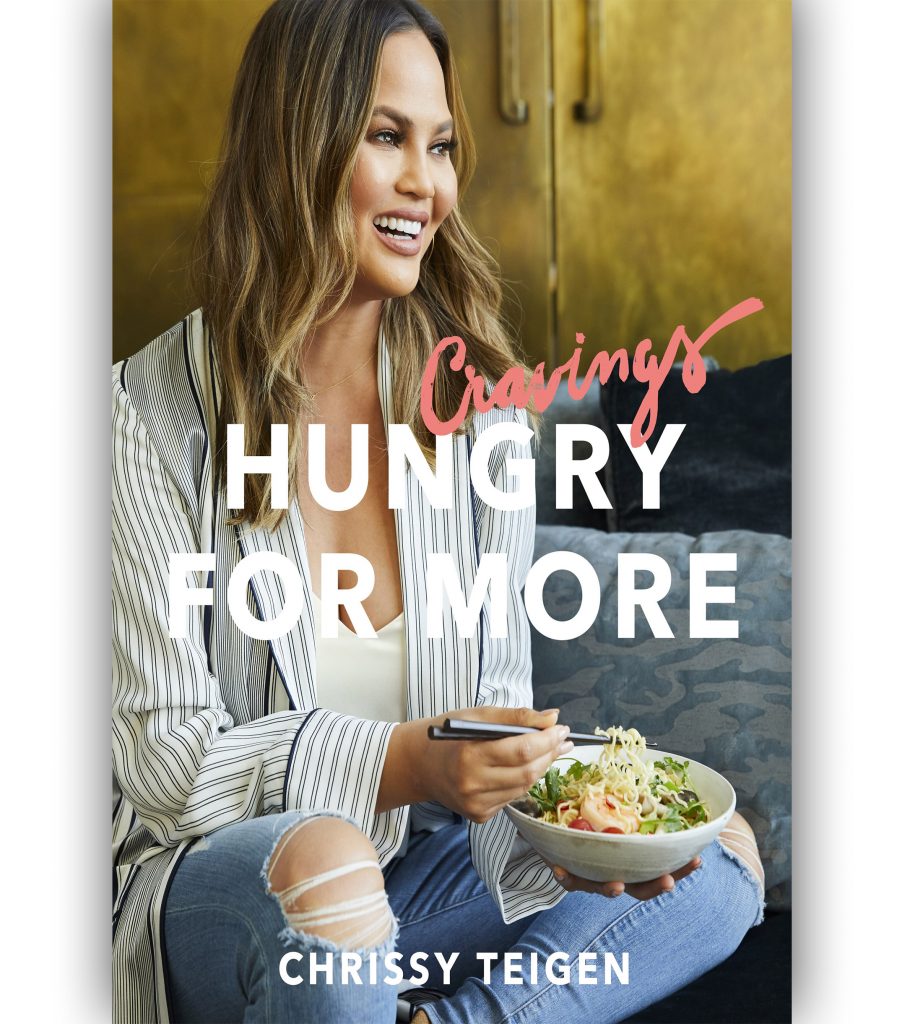 Per Penguin Randomhouse:
Cravings: Hungry for More takes us further into Chrissy's kitchen . . . and life. It's a life of pancakes that remind you of blueberry pie, eating onion dip with your glam squad, banana bread that breaks the internet, and a little something called Pad Thai Carbonara. After two years of parenthood, falling in love with different flavors, and relearning the healing power of comfort food, this book is like Chrissy's new edible diary: recipes for quick-as-a-snap meals; recipes for lighter, brighter, healthier-ish living; and recipes that, well, are gonna put you to bed, holding your belly. And it will have you hungry for more.
Peace, Love, & Beauty,