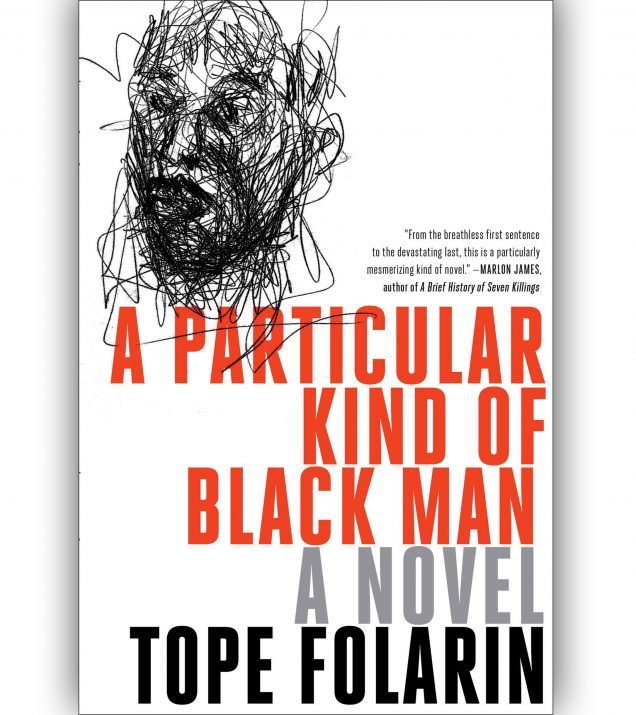 Tope Folarin's highly-praised debut novel ☛A PARTICULAR KIND OF BLACK MAN [pub: Simon & Schuster] arrives on bookshelves and e-readers today. Once I read a co-sign from one of my faves, Man Booker Prize-winning author, Marlon James I immediately added this Nigerian-American coming-of-age story to my TBR list.
From the breathless first sentence, to the devastating last, this is a particularly mesmerizing kind of novel.
—Marlon James
Per Simon and Schuster:
Living in small-town Utah has always been an uneasy fit for Tunde Akinola's family, especially for his Nigeria-born parents. Though Tunde speaks English with a Midwestern accent, he can't escape the children who rub his skin and ask why the black won't come off. As he struggles to fit in and find his place in the world, he finds little solace from his parents who are grappling with their own issues.
Tunde's father, ever the optimist, works tirelessly chasing his American dream while his wife, lonely in Utah without family and friends, sinks deeper into schizophrenia. Then one otherwise-ordinary morning, Tunde's mother wakes him with a hug, bundles him and his baby brother into the car, and takes them away from the only home they've ever known.
But running away doesn't bring her, or her children, any relief from the demons that plague her; once Tunde's father tracks them down, she flees to Nigeria, and Tunde never feels at home again. He spends the rest of his childhood and young adulthood searching for connection—to the wary stepmother and stepbrothers he gains when his father remarries; to the Utah residents who mock his father's accent; to evangelical religion; to his Texas middle school's crowd of African-Americans; to the fraternity brothers of his historically black college. In so doing, he discovers something that sends him on a journey away from everything he has known.
Sweeping, stirring, and perspective-shifting, A Particular Kind of Black Man is a beautiful and poignant exploration of the meaning of memory, manhood, home, and identity as seen through the eyes of a first-generation Nigerian-American.
Peace, Love, & Beauty,