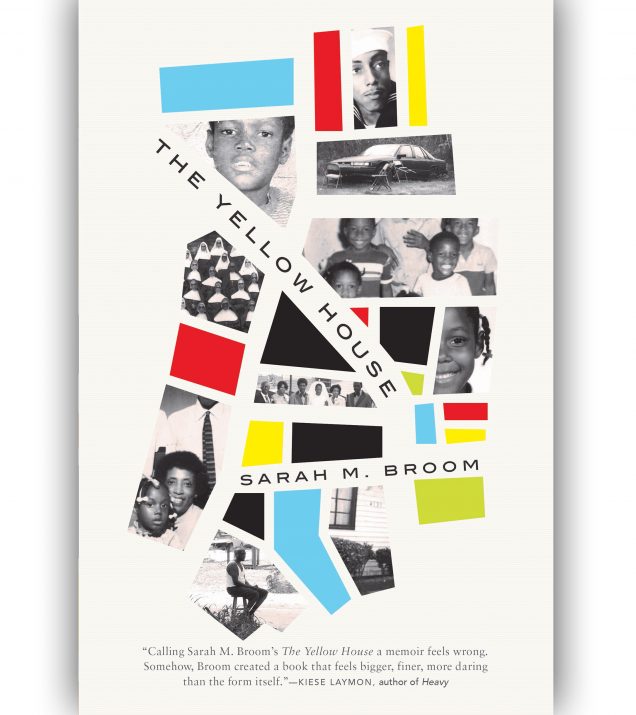 Sarah M. Broom's powerful memoir ☛THE YELLOW HOUSE arrives in bookstores and on e-readers tomorrow. Catch the Harlemite by way of New Orleans on her national book tour including a conversation with Maurice Carlos Ruffin at New Orlean's Garden District Book Shop on Wednesday, August 28th; at Jackson, Mississippi's Lemuria Bookstore on Wednesday, September 4th and at Harlem's The Schomburg Center For Research In Black Culture on Tuesday, September 10th. Click here for even more dates and stops.
Love, love, love The Advocate's description of Broom's debut:
While much more than a book about Katrina and its aftermath, "The Yellow House" is one of the most distinctive and important entries in the canon of New Orleans literature produced in the post-Katrina era. Broom writes from an insider's perspective of loss and recovery, but she also frames her subjects, and herself, outside of catastrophe. The result is a debut that occupied the entire front page of the Aug. 11 New York Times Book Review.
Brown explained her lengthy writing process with Louisiana's The Advocate: 
Part of why this book took so long is because I was so adamant about not writing a Katrina book, whatever that means. And I say that not because I don't think Katrina was a significant event, but because it was being thought of out of context. The absence of context feels like displacement.
Full disclosure: I'm reading just about any and everything co-signed by Kiese Lamon. That said, after reading his glowing endorsement of Broom's memoir I immediately added this prolific piece of nonfiction to my #TBR list.
Every few years, a book comes along that teaches readers of memoir how to read and writers of memoir how to write. Calling Sarah M. Broom's The Yellow House a memoir feels wrong. Somehow, Broom created a book that feels bigger, finer, more daring than the form itself. The Yellow House literally taught me how to read and write. I will never write or read about family, longing, blackness, femininity, joy and state-sanctioned terror the same way after sitting with this book. Broom narratively glides through choppy air almost in slow-motion, and when I least expect it, she digs into the ground of New Orleans conjuring the most humanely massive intervention I've read in 21st century memoir writing.
—Kiese Lamon
Per Grove Press:
In 1961, Sarah M. Broom's mother Ivory Mae bought a shotgun house in the then-promising neighborhood of New Orleans East and built her world inside of it. It was the height of the Space Race and the neighborhood was home to a major NASA plant—the postwar optimism seemed assured. Widowed, Ivory Mae remarried Sarah's father Simon Broom; their combined family would eventually number twelve children. But after Simon died, six months after Sarah's birth, the Yellow House would become Ivory Mae's thirteenth and most unruly child.
A book of great ambition, Sarah M. Broom's The Yellow House tells a hundred years of her family and their relationship to home in a neglected area of one of America's most mythologized cities. This is the story of a mother's struggle against a house's entropy, and that of a prodigal daughter who left home only to reckon with the pull that home exerts, even after the Yellow House was wiped off the map after Hurricane Katrina. The Yellow House expands the map of New Orleans to include the stories of its lesser known natives, guided deftly by one of its native daughters, to demonstrate how enduring drives of clan, pride, and familial love resist and defy erasure. Located in the gap between the "Big Easy" of tourist guides and the New Orleans in which Broom was raised, The Yellow House is a brilliant memoir of place, class, race, the seeping rot of inequality, and the internalized shame that often follows. It is a transformative, deeply moving story from an unparalleled new voice of startling clarity, authority, and power.
Peace, Love, & Beauty,