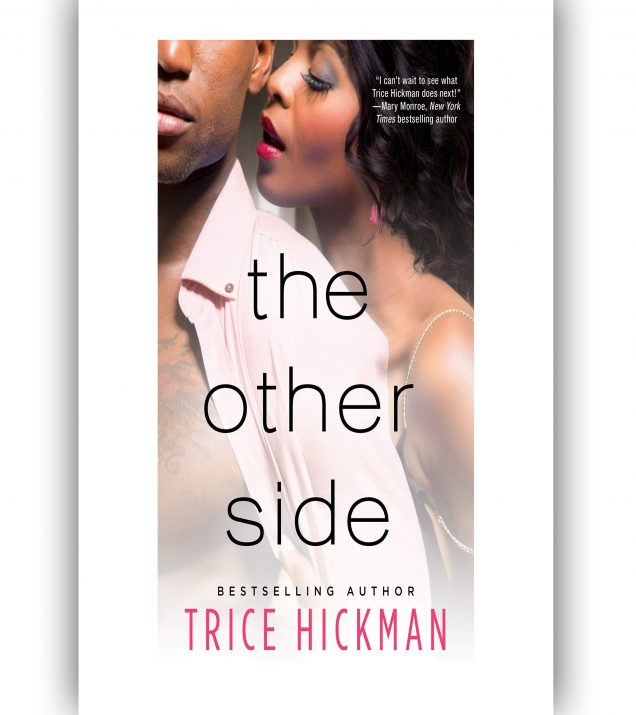 Raising a chilled martini glass to novelist Trice Hickman on the release of her latest book ☛THE OTHER SIDE [Dafina Books]. The North Carolina's ninth book dropped yesterday. Congrats sis!
Per Kensington Publishing:
After one too many failed relationships, businesswoman Bernadette Gibson is resigned to singlehood. Yet on the heels of her fiftieth birthday she meets Cooper "Coop" Dennis, a charismatic nightclub owner who literally sweeps her off her feet. But just as they're ready to make the ultimate commitment, a secret from Coop's past threatens to end their relationship . . .
As her fortieth birthday approaches, bestselling novelist Testimony "Tess" Sinclair is hurting—especially since her ex-boyfriend got married. For a change of scenery she travels to the sleepy southern town of Bourbon, NC, to visit her cousin, Bernadette—and finds unexpected love. Yet as wedding bells promise to ring, Tess wrestles with a secret that could end their happily ever after before it begins . . .
Up-and-coming makeup artist and single mom Arizona May is thrilled to be just a few months away from marrying the love of her life. Until then, she and her fiancé are committed to celibacy. But on the eve of Arizona's thirtieth birthday, they surrender to passion—and she discovers something about her Prince Charming that leads her to rethink their plans . . .
As Bernadette, Tess, and Arizona strive to find happiness, they develop a bond that strengthens and surprises them—and carries them through their struggles, to the other side.
Peace, Love, & Beauty,