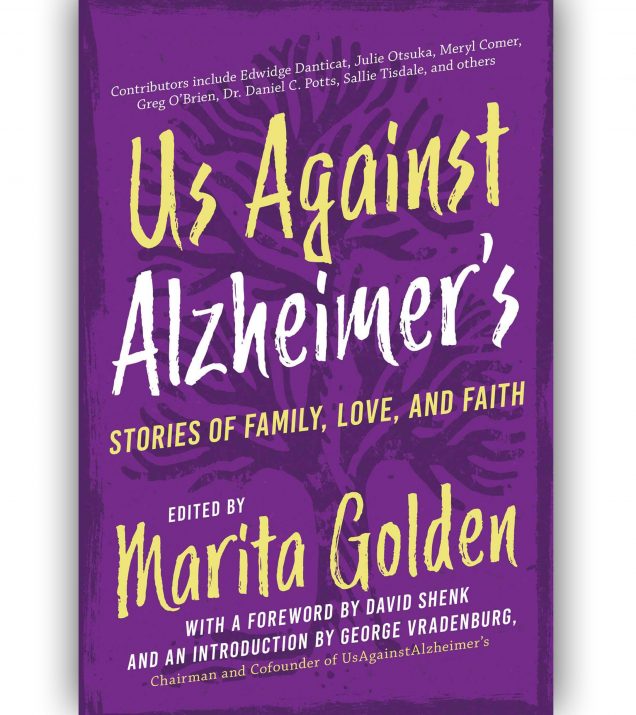 Thanks to a post on Instagram two Saturdays ago from one of my favorite literary authors, Lauren F. Sharma, I discovered her contribution to ☛US AGAINST ALZHEIMER'S: STORIES OF FAMILY, LOVE, AND FAITH [pub: Arcade Publishing] edited by Marita Golden. Other notable contributors to this important anthology that dropped on September 21st include Edwidge Danticat, Elizabeth Nunez, and more. Proceeds benefit Alzheimer's research. Buy. Read. Support. Catch Marita Golden in conversation with Sonsyrea Tate, Heather Davis, Cathy Alter, Joe Oppenheimer, and Julie Langsdorf this Friday, October 4th at Washington D.C.'s Politics & Prose Bookstore. Click here for more info on this free event.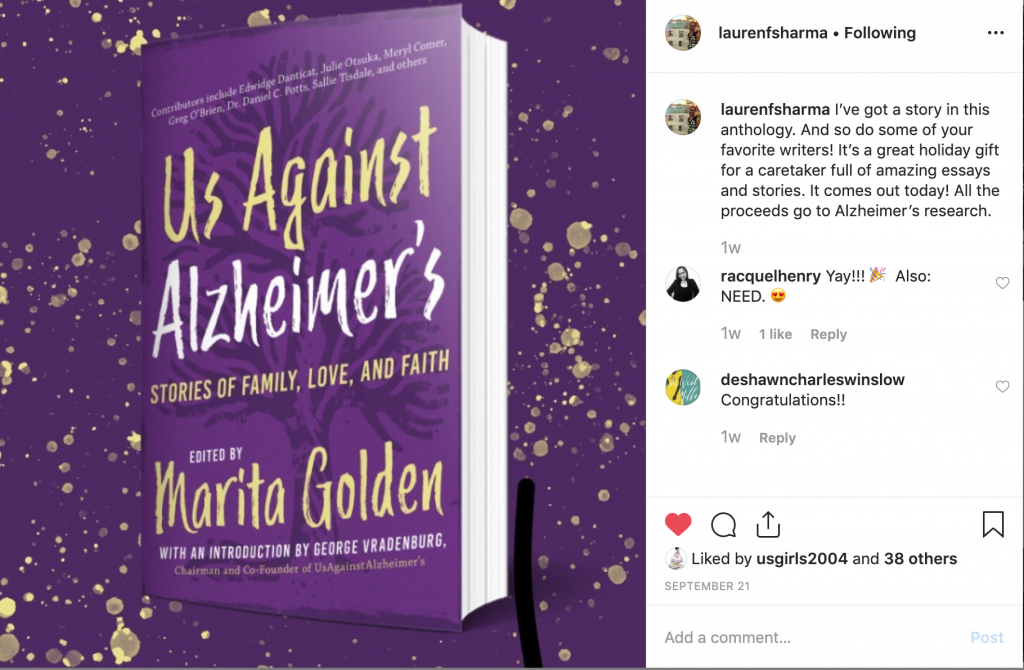 Per Skyhorse Publishing:
An estimated 5.7 million Americans are afflicted by Alzheimer's disease, including 10 percent of those over sixty-five, and it is the sixth leading cause of death. But its effects are more pervasive: for the nearly 6 million sufferers, there are more than 16 million family caregivers and many more family members. Alzheimer's wreaks havoc not only on brain cells; it is a disease of the spirit and heart for those who suffer from it but also for their families.
This groundbreaking anthology presents forty narratives, both nonfiction and fiction, that together capture the impact and complexity of Alzheimer's and other dementias on patients as well as their caregivers and family. Deeply personal, recounting the wrenching course of a disease that kills a loved one twice—first they forget who they are, and then the body succumbs—these stories also show how witnessing the disease and caring for someone with it can be powerfully transformative, calling forth amazing strength and grace.
 
The contributors, who have all generously donated their work, include Edwidge Danticat, Julie Otsuka, Elizabeth Nunez, Meryl Comer, Greg O'Brien, Dr. Daniel Potts, Sallie Tisdale, and Nihal Satyadev. Reflecting the diversity and global nature of the dementia crisis, this anthology is published in collaboration with Us Against Alzheimer's.
Peace, Love, & Beauty,