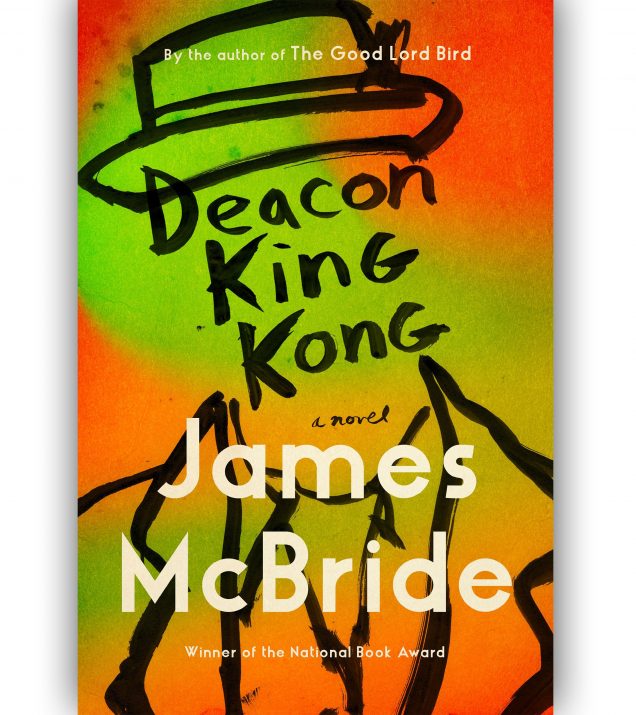 My literary crush 📚❤️ James McBride releases his seventh book ☛DEACON KING KONG [pub: Riverhead Books] today and I can't wait to hear the National Book Award-winning author read from his latest novel at Greenlight Bookstore this evening. I started checking for the New York native after Spike Lee adapted his emotionally powerful ☛MIRACLE AT ST. ANNA [pub: Riverhead Books] into a movie back in 2008 [the hardcover dropped in 2002]. But I really fell hard for McBride while reading one of my all-time favorites ☛A SONG YET SONG [pub: Riverhead Books]. It is the painful, yet hopeful literary manifestation of the popular quote, "I am my ancestors wildest dreams." If you haven't read it, do and then let me know how it transported you so far back into our complicated history that it inspired you to light a gratitude candle at the alter of our loved ones who've transcended.
Full disclosure, I haven't read McBride's latest release, but I absolutely will. #TBR In the meantime, check out fellow author Junot Diaz' New York Times review of Deacon King Kong.
"Deacon King Kong" is many things: a mystery novel, a crime novel, an urban farce, a portrait of a project community. There's even some western in here. The novel is, in other words, a lot. Fortunately, it is also deeply felt, beautifully written and profoundly humane; McBride's ability to inhabit his characters' foibled, all-too-human interiority helps transform a fine book into a great one. He has written beautifully before, in his beloved memoir, "The Color of Water," and, with terrifying irreverence, in his National Book Award-winning novel, "The Good Lord Bird." But "Deacon King Kong" reads like he's tapped a whole fresh seam of inspiration and verve. It's clear that he's having a blast, and his spirit of funning irreverence supercharges the entire narrative like home-brewed black lightning. 
📚 

Must-Reads 

By James McBride 
Per Penguin Random House:
In September 1969, a fumbling, cranky old church deacon known as Sportcoat shuffles into the courtyard of the Cause Houses housing project in south Brooklyn, pulls a .38 from his pocket, and in front of everybody shoots the project's drug dealer at point-blank range.
The reasons for this desperate burst of violence and the consequences that spring from it lie at the heart of Deacon King Kong, James McBride's funny, moving novel and his first since his National Book Award-winning The Good Lord Bird. In Deacon King Kong, McBride brings to vivid life the people affected by the shooting: the victim, the African-American and Latinx residents who witnessed it, the white neighbors, the local cops assigned to investigate, the members of the Five Ends Baptist Church where Sportcoat was deacon, the neighborhood's Italian mobsters, and Sportcoat himself.
As the story deepens, it becomes clear that the lives of the characters–caught in the tumultuous swirl of 1960s New York–overlap in unexpected ways. When the truth does emerge, McBride shows us that not all secrets are meant to be hidden, that the best way to grow is to face change without fear, and that the seeds of love lie in hope and compassion.
Bringing to these pages both his masterly storytelling skills and his abiding faith in humanity, James McBride has written a novel every bit as involving as The Good Lord Bird and as emotionally honest as The Color of Water. Told with insight and wit, Deacon King Kong demonstrates that love and faith live in all of us.
Peace, Love, & Beauty,