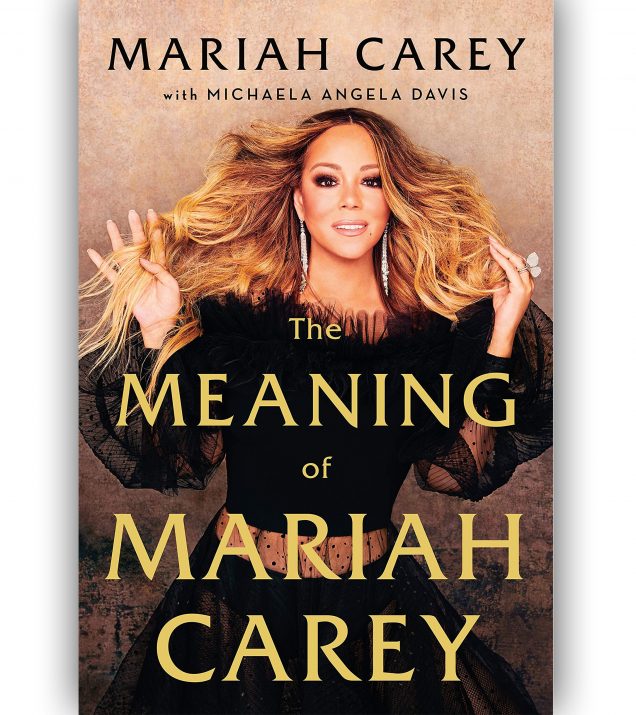 Implementing some much-deserved self-care by deep diving into Mariah Carey's must-read ☛THE MEANING OF MARIAH CAREY [pub: Andy Cohen Books] penned with celebrated writer Michaela Angela Davis. It's the kind of memoir where readers need not be a fan of the artist or her music to enjoy and appreciate this unique and "exceptional" story. Treat yourself to this entertaining escape from the alternative universe commonly referred to as 2020. Btw, Audible's version includes musical interludes. #ijs
Get into this audio except from The Meaning of Mariah read by the diva herself!
Book Description Per Macmillan Publishers:
It took me a lifetime to have the courage and the clarity to write my memoir. I want to tell the story of the moments – the ups and downs, the triumphs and traumas, the debacles and the dreams, that contributed to the person I am today. Though there have been countless stories about me throughout my career and very public personal life, it's been impossible to communicate the complexities and depths of my experience in any single magazine article or a ten-minute television interview. And even then, my words were filtered through someone else's lens, largely satisfying someone else's assignment to define me.
This book is composed of my memories, my mishaps, my struggles, my survival and my songs. Unfiltered. I went deep into my childhood and gave the scared little girl inside of me a big voice. I let the abandoned and ambitious adolescent have her say, and the betrayed and triumphant woman I became tell her side.
Writing this memoir was incredibly hard, humbling and healing. My sincere hope is that you are moved to a new understanding, not only about me, but also about the resilience of the human spirit.
Love,
Mariah
Peace, Love, & Beauty,