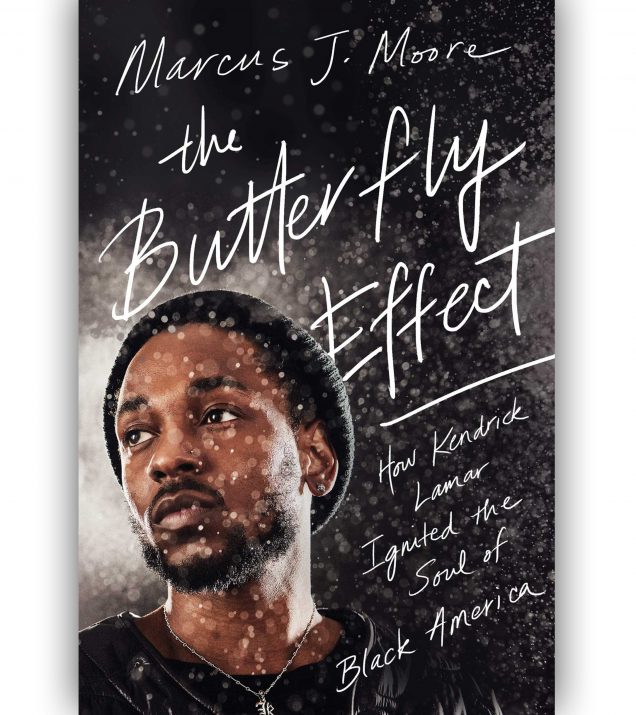 Wishing music journalist Marcus J. Moore a very happy book birthday with the release of his first book ☛THE BUTTERFLY EFFECT: HOW KENDRICK LAMAR IGNITED THE SOUL OF BLACK AMERICA [pub: Atria]. Adding this biography to my #TBR list, after Mariah Carey's memoir, of course. 🦋
Listen to Marcus J. Moore discuss The Butterfly Effect biography on WNYC below:


Also, check out this audio excerpt of The Butterfly Effect read by Adenrele Ojo
Book Description Per Simon & Schuster:
Kendrick Lamar is at the top of his game.
The thirteen-time Grammy Award­–winning rapper is just in his early thirties, but he's already won the Pulitzer Prize for Music, produced and curated the soundtrack of the megahit film Black Panther, and has been named one of Time's 100 Influential People. But what's even more striking about the Compton-born lyricist and performer is how he's established himself as a formidable adversary of oppression and force for change. Through his confessional poetics, his politically charged anthems, and his radical performances, Lamar has become a beacon of light for countless people.
Written by veteran journalist and music critic Marcus J. Moore, this is the first biography of Kendrick Lamar. It's the definitive account of his coming-of-age as an artist, his resurrection of two languishing genres (bebop and jazz), his profound impact on a racially fraught America, and his emergence as the bona fide King of Rap.
The Butterfly Effect is the extraordinary, triumphant story of a modern lyrical prophet and an American icon who has given hope to those buckling under the weight of systemic oppression, reminding everyone that through it all—"we gon' be alright."
Peace, Love, & Beauty,