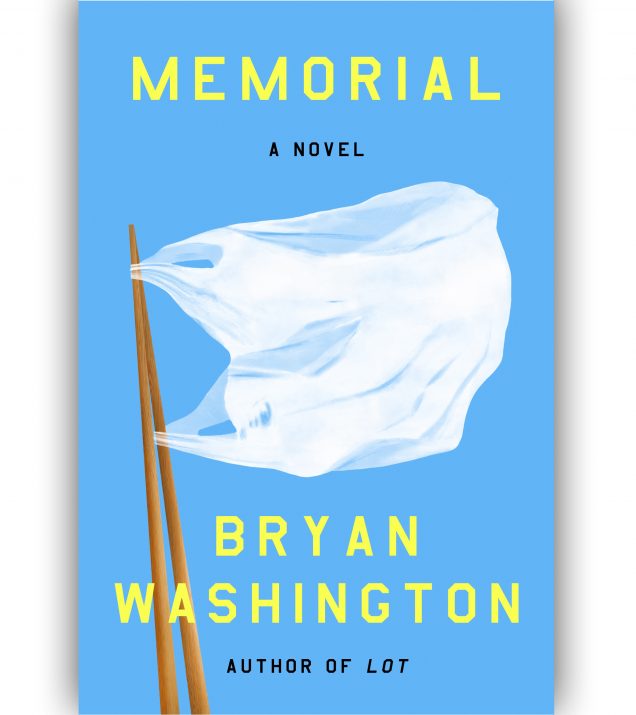 I've only heard wonderful things about Bryan Washington's latest novel ☛MEMORIAL [pub: Riverhead], which released today. Thus, I'm putting this story about a young Houston couple that—in spite of having sex and still  loving each other—is questioning why they stay together to the tippity top of my TBR [To Be Read] list. The drama really unfolds when Mike heads to Japan to spend time with his ailing father resulting in his boyfriend Benson becoming roomies with Mike's mother Mitsuko in their one bedroom apartment. Lest I forget, Benson's Black and Mike's Japanese. Ugh!  I can't wait to deep dive into these "tender yet brutal" literary waters!
Black ♛ Fact: President Barack Obama selected Bryan Washington's first book ☛LOT [pub: Riverhead] as one of his favorite reads of 2019. Lot is a coming-of-age "story collection" about young man "working at his family's restaurant, weathering his brother's blows, resenting his older sister's absence. And discovering he likes boys." Washington is a New York Public Library Young Lions Fiction Award recipient.
BRYAN WASHINGTON'S LOT IN HARDCOVER
BRYAN WASHINGTON'S LOT IN PAPERBACK

Check out the author Bryan Washington reading an excerpt from Memorial:
Description of Memorial From Publisher Penguin Random House:
Benson and Mike are two young guys who live together in Houston. Mike is a Japanese American chef at a Mexican restaurant and Benson's a Black day care teacher, and they've been together for a few years—good years—but now they're not sure why they're still a couple. There's the sex, sure, and the meals Mike cooks for Benson, and, well, they love each other.
But when Mike finds out his estranged father is dying in Osaka just as his acerbic Japanese mother, Mitsuko, arrives in Texas for a visit, Mike picks up and flies across the world to say goodbye. In Japan he undergoes an extraordinary transformation, discovering the truth about his family and his past. Back home, Mitsuko and Benson are stuck living together as unconventional roommates, an absurd domestic situation that ends up meaning more to each of them than they ever could have predicted. Without Mike's immediate pull, Benson begins to push outwards, realizing he might just know what he wants out of life and have the goods to get it.
Both men will change in ways that will either make them stronger together, or fracture everything they've ever known. And just maybe they'll all be okay in the end.
Listen to Bryan Washington reading an excerpt from Lot:
Description of Lot From Publisher Penguin Random House:
Peace, Love, & Beauty,