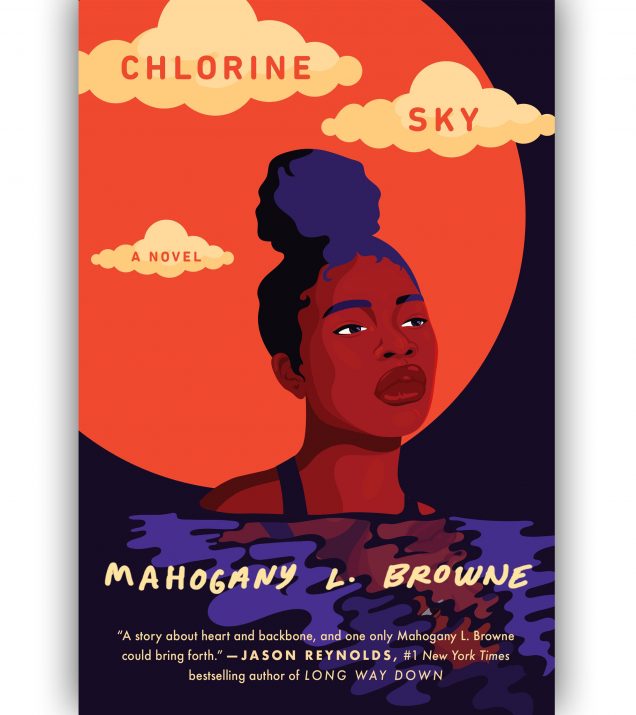 Celebrated poet Mahogany L. Browne's debut novel ☛CHLORINE SKY [pub:Crown Books for Young Readers] releases today! "Chlorine Sky is about an African-American teen dealing with fractured friendships, first romances, and her own empowering coming-of-age." If you missed the chance to purchase tickets to Well-Read Black Girl's Friendship Summit celebrating Chlorine Sky's launch today, catch the community organizer and educator in virtual conversation with with Renée Watson and Ellen Hagan at Greenlight Bookstore on Monday, January 25th at 7:30 p.m.
Check Out This Audio Excerpt Of Chlorine Sky Read By Mahogany L. Brown:
Chlorine Sky Synopsis from Penguin Random House:
A novel-in-verse about a young girl coming-of-age and stepping out of the shadow of her former best friend. Perfect for readers of Elizabeth Acevedo and Nikki Grimes.
She looks me hard in my eyes
& my knees lock into tree trunks
My eyes don't dance like my heartbeat racing
They stare straight back hot daggers.
I remember things will never be the same.
I remember things.
With gritty and heartbreaking honesty, Mahogany L. Browne delivers a novel-in-verse about broken promises, fast rumors, and when growing up means growing apart from your best friend.
Peace, Love, & Beauty,