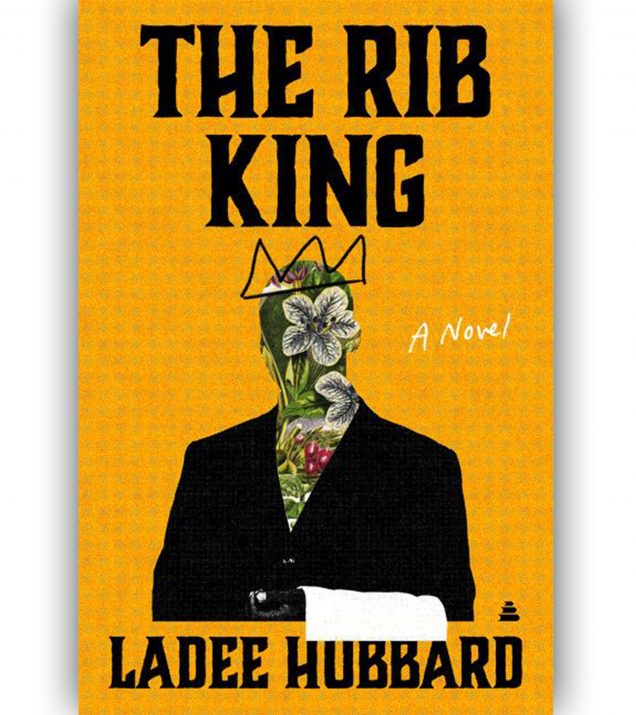 Novelist Ladee Hubbard's second book ☛THE RIB KING [pub: Amistad] releases today. The New Orleans-based author's first book ☛THE TALENTED RIBKINS [pub: Melville House Publishing] not only won the 2018 Ernest J. Gaines Award for Literary Excellence and the Hurston/Wright Legacy Award for Debut Fiction, but garnered praise from the late great Toni Morrison—"For sheer reading pleasure Ladee Hubbard's original and wildly inventive novel is in a class by itself." Catch Ladee in conversation with Dr. Jessica B. Harris on January 26, 2021 at 6 p.m. hosted by Tulane University. Click here for additional book events celebrating the release of The Rib King.
The Rib King Synopsis from HarperCollins:
For fifteen years August Sitwell has worked for the Barclays, a well-to-do white family who plucked him from an orphan asylum and gave him a job. The groundskeeper is part of the household's all-black staff, along with "Miss Mamie," the talented cook, pretty new maid Jennie Williams, and three young kitchen apprentices—the latest orphan boys Mr. Barclay has taken in to "civilize" boys like August.
But the Barclays fortunes have fallen, and their money is almost gone. When a prospective business associate proposes selling Miss Mamie's delicious rib sauce to local markets under the brand name "The Rib King"—using a caricature of a wildly grinning August on the label—Mr. Barclay, desperate for cash, agrees. Yet neither Miss Mamie nor August will see a dime. Humiliated, August grows increasingly distraught, his anger building to a rage that explodes in shocking tragedy. 
Elegantly written and exhaustively researched, The Rib King is an unsparing examination of America's fascination with black iconography and exploitation that redefines African American stereotypes in literature. In this powerful, disturbing, and timely novel, Ladee Hubbard reveals who people actually are, and most importantly, who and what they are not.
Peace, Love, & Beauty,