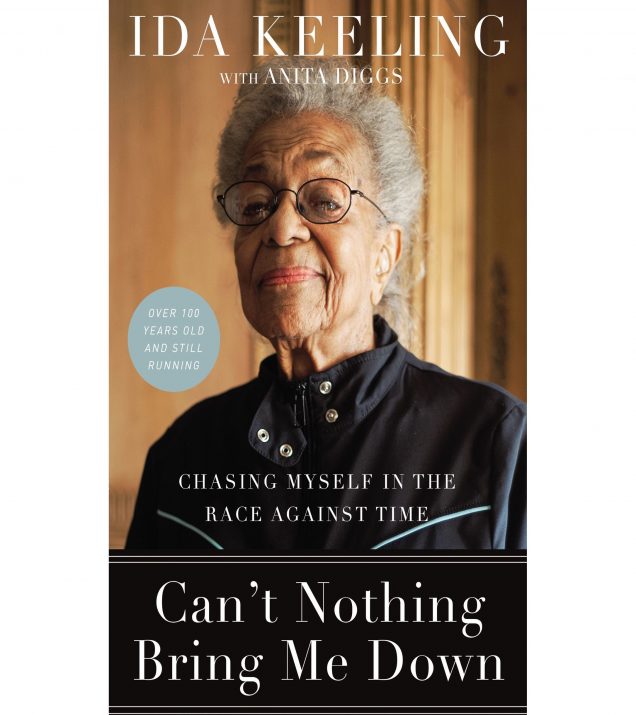 Late Pass! Ugh! Bummed I didn't know about the release of ☛CAN'T NOTHING BRING ME DOWN: CHASING MYSELF IN THE RACE AGAINST TIME [pub: Zondervan] by Ida Keeling with Anita Diggs when it released back in February. But, delighted I learned about the 102-year-old runner and author in conversation with Alison Desir, the founder of Harlem Run at the Schomburg Center for Research and Black Culture on Tuesday, April 24th at 12:30pm. 
I love running and need to do it more consistently. Ms. Keeling's memoir is just the inspiration and motivation I needed to lace up these kicks and surpass my 10-minute mile. See you uptown!
Per Zondervan:
Can't Nothing Bring Me Down is the memoir of 101-year-old, world-record-holding runner Ida Keeling. Miss Ida, as she's known throughout her Bronx community, isn't your typical runner. Her fierce independence helped her through the Depression and the Civil Rights movement. But her greatest trials were yet to come.
Ida's two sons were brutally murdered. Justice was never found. Ida felt like she didn't have the strength to carry on and she couldn't hope anymore. But encouraged by her daughter, Ida put on her first pair of running shoes at the age of sixty-seven and began to chase the paralyzing sorrow from her heart.
Running gave light and new energy to Ida, and since her first race nearly thirty-five years ago, she's kept running and never looked back. Holding the world record for the fastest time in the 60-meter dash for the 95-99 age group, Ida isn't slowing down. Now she gives us a clear picture of what it means to overcome obstacles.
Ida Keeling shares her inspirational story about growing up as a child of immigrants during the Depression and later raising four children as a single mother. She offers time-tested truths gathered from a lifetime of watching a nation change and from a life-long faith in Jesus. "Every night, I thank him for my many blessings, for his guidance, for his protection," Ida says, "And every night he tells me, 'Miss Ida, you just keep on, because I ain't done with you yet."
Peace, Love, & Beauty,