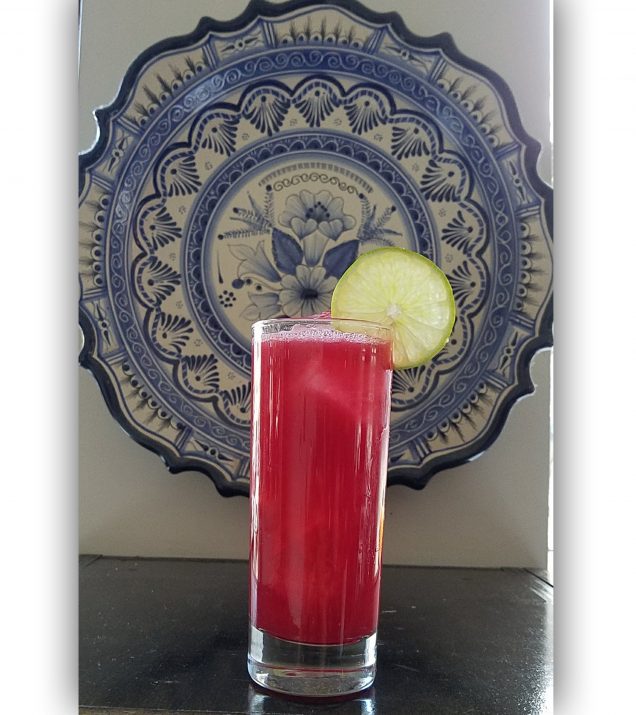 Confession: I've never been on that reposado. I like my tequila like I like my men, a tad on the younger side. Thus, blancos are usually more my speed. That is until I sipped, ok, gulped the Chica Fresa cocktail at The Clam in New York City's West Village.
It is a sexy springtime rendez-vous in your mouth. Tony, the charming bartender at my favorite seasonal seafood restaurant, and creator of Chica Fresa advised me to resist the temptation of drinking it too fast. I couldn't. I didn't. You see, it tastes like fresh strawberry juice with a hint of tequila. Yummy! Five minutes later though, it felt like a shot of tequila with a hint of strawberries. Nice! On my second round, I sipped it…delightfully. See you on the patio at The Clam.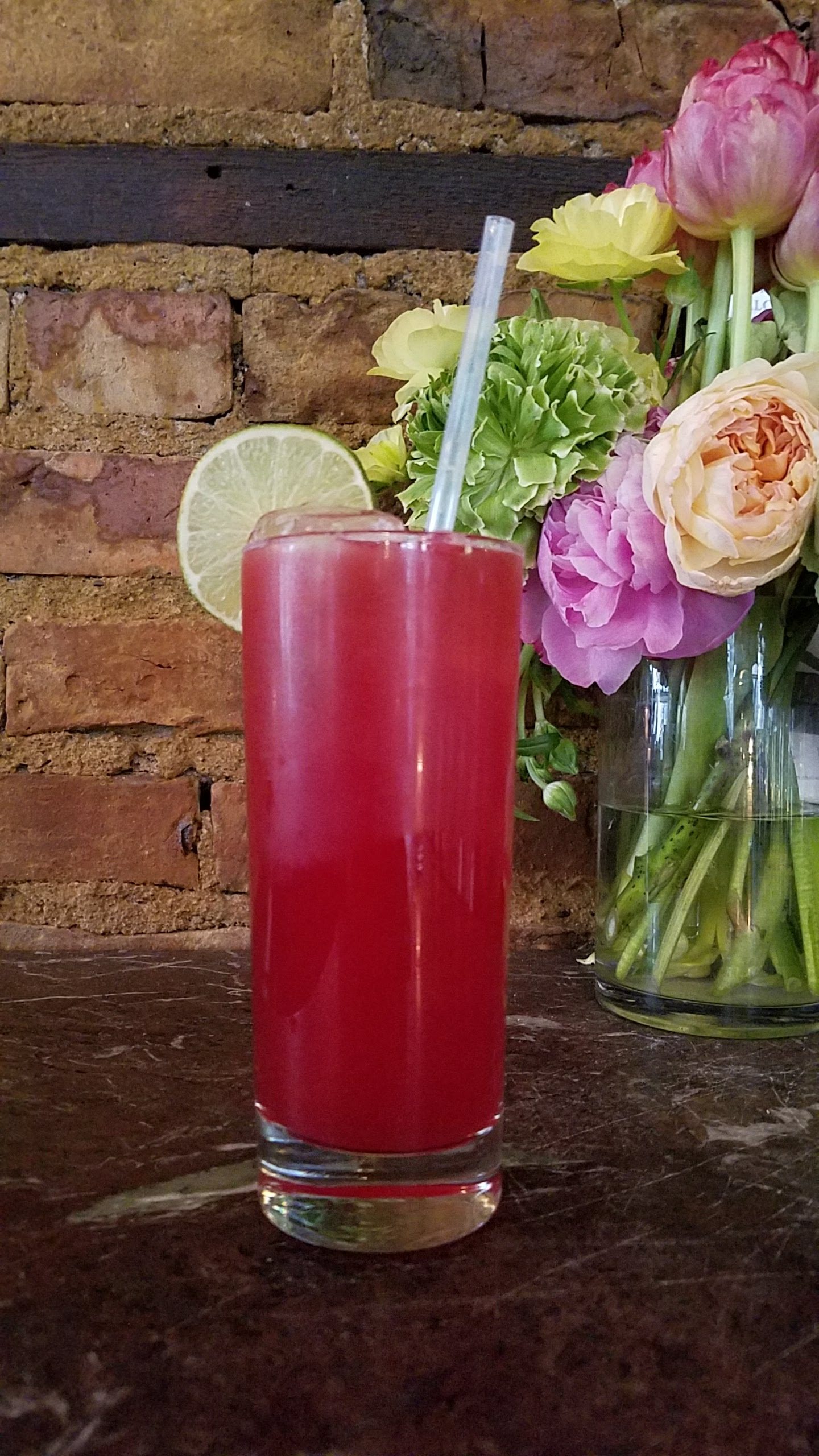 Chica Fresa
2 oz. Espolòn Reposado
1 oz. Hibiscus Syrup
.25 oz. Velvet Falernum Liqueur
.75 oz. Freshly puréed strawberries
.5 oz. Fresh Lime Juice
1 Lime Wheel
Shake vigorously. Serve over ice. Garnish with lime wheel.
Peace, Love, & Beauty,