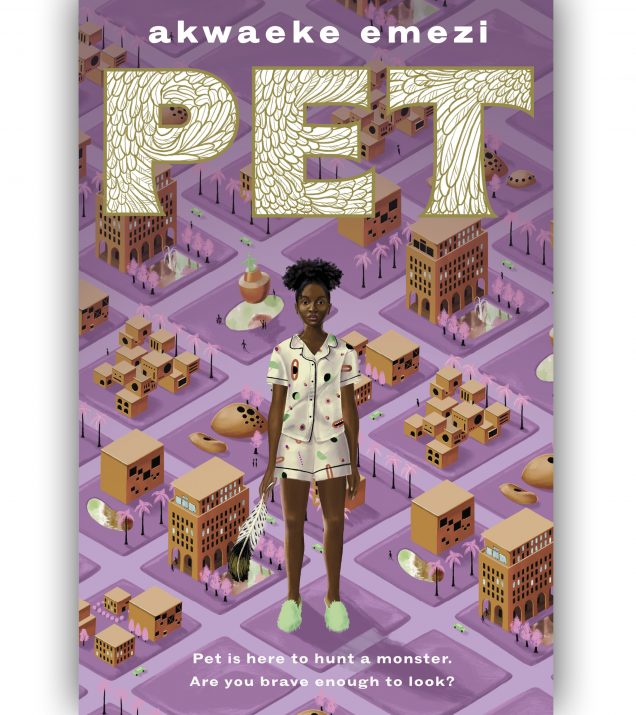 Akwaeke Emezi 's highly-anticipated debut YA novel ☛PET  [pub: Make Me A World] drops next Tuesday, September 10th and I'm making it my business to catch their book signing at Books Are Magic in the Cobble Hill section of Brooklyn at 7:30 p.m. that evening. Akwaeke is in conversation with Make Me A World publisher Christopher Myers. Pet is the inaugural title for the Random House Children's Book imprint.
The New Yorker described Akwake's critically-acclaimed debut novel ☛FRESHWATER [pub: Grove Press] as "a study in dysphoria—not precisely the distress of being misgendered but the more nebulous pain of being imprisoned in a physical form, of losing your wraith-like ability to evade categorization." I can't wait to witness the magic manifested between Akwake and screenwriter Tamara P. Carter when they spin Freshwater into an FX television series. 
In the meantime, click here for more dates and cites for Akwaeke's Pet book tour.
Per Make Me A World:
Pet is here to hunt a monster. Are you brave enough to look? There are no monsters anymore, or so the children in the city of Lucille are taught. Jam and her best friend, Redemption, have grown up with this lesson all their life. But when Jam meets Pet, a creature made of horns and colors and claws, who emerges from one of her mother's paintings and a drop of Jam's blood, she must reconsider what she's been told. Pet has come to hunt a monster, and the shadow of something grim lurks in Redemption's house. Jam must fight not only to protect her best friend, but also to uncover the truth, and the answer to the question—How do you save the world from monsters if no one will admit they exist? In their riveting and timely young adult debut, acclaimed novelist Akwaeke Emezi asks difficult questions about what choices you can make when the society around you is in denial.
Peace, Love, & Beauty,