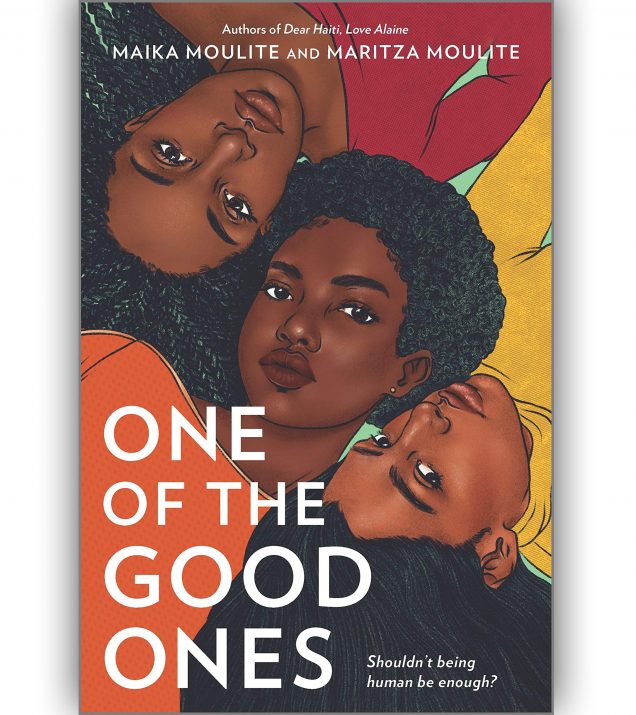 ICYMI: Beautiful sister authors Maika and Maritza Moulite appeared on Late Night With Seth Meyers last night promoting their latest novel ☛ONE OF THE GOOD ONES [Inkyard Press]. Maritza actually interned for NBC once upon a time and shares a hilarious admission with Seth Meyers. Check out the video below where they discuss their collaboration writing process as well as the premise of the their second book.

One Of The Good Ones Synopsis from Harlequin:
When teen social activist and history buff Kezi Smith is killed under mysterious circumstances after attending a social justice rally, her devastated sister Happi and their family are left reeling in the aftermath. As Kezi becomes another immortalized victim in the fight against police brutality, Happi begins to question the idealized way her sister is remembered. Perfect. Angelic.
One of the good ones.
Even as the phrase rings wrong in her mind—why are only certain people deemed worthy to be missed?—Happi and her sister Genny embark on a journey to honor Kezi in their own way, using an heirloom copy of The Negro Motorist Green Book as their guide. But there's a twist to Kezi's story that no one could've ever expected—one that will change everything all over again.
Peace, Love, & Beauty,