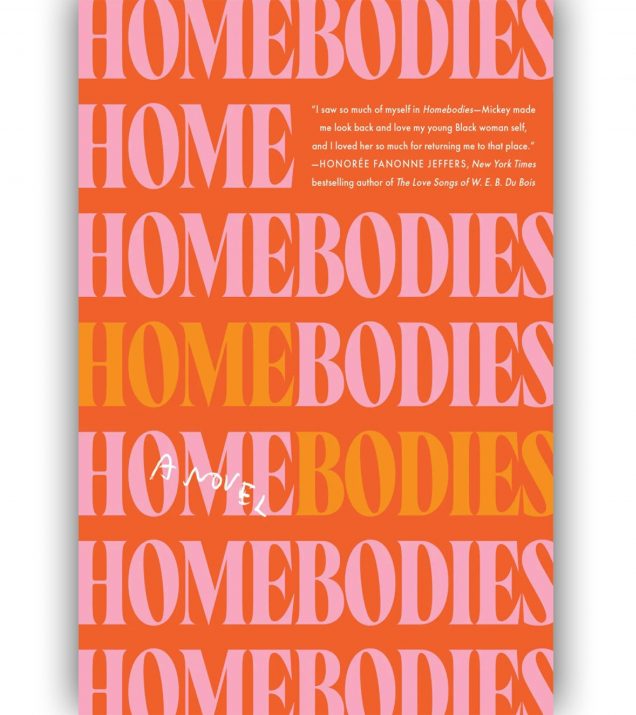 I think it was important to show what happens behind the scenes, and how Black women in this industry who don't fit the white, straight, thin ideal are being treated. I think people just see it as this very glamorous job, and in some ways it is, but in more ways I think it actually forces you to kind of contend with your own identity.
—Tembe Denton-Hurst In Vogue Discussing Homebodies
I'm a sucker for novels about women working in publishing. Hi, my name is Paula and I'm a recovering and reformed Sex In The City addict. But bless me with books about Black women doing the damn thing in media, and I'm forever jonesing. Take Tia Williams' glamourous odes to Black women writers in  ☛THE ACCIDENTAL DIVA,  ☛THE PERFECT FIND and ☛SEVEN DAYS IN JUNE. I felt so seen and validated as a former music and beauty journalist and twice published author. I still think about the revelation of the not-so-sexy sides of publishing from the likes of Raven Leilani's ☛LUSTER and Zakiya Dalila Harris' ☛THE OTHER BLACK GIRL. While the tones are not even remotely similar, both have memorable young Black female protagonists in publishing challenged by both their personal life choices and disappointing career trajectories.  And most recently there's Tembe Denton-Hurst's ☛HOMEBODIES, released earlier this month. Vogue interviewed the debut author about gatekeeping in media and the similarities between the author and her main character, Mickey.
"Homebodies is crackling with wit and compulsively readable…," says Vogue culture writer Emma Specter. "…but it's also an in-depth examination of the crushing reality that many workers in so-called "dream jobs"—especially Black women, who are so often pushed down the "office pet to office threat" pipeline that Erika Stallings has written about—are ultimately expendable to the institutions they devote themselves to." Tembe adds, "there's still this ability to crown who's new and who's next—like there's still this dialogue that happens, and it operates at so many levels." Looking forward to reading how all of this and more are explored in Homebodies. My absolute next TBR. Read their full interview here. 

Homebodies Synopsis From HarperCollins:
Mickey Hayward dreams of writing stories that matter. She has a flashy media job that makes her feel successful and a devoted girlfriend who takes care of her when she comes home exhausted and demoralized. It's not all A-list parties and steamy romance, but Mickey's on her way, and it's far from the messy life she left behind in Maryland. Despite being overlooked and mistreated at work, it seems like she might finally get the chance to prove herself—until she finds out she's being replaced.
Distraught and enraged, Mickey fires back with a detailed letter outlining the racism and sexism she's endured as a Black woman in media, certain it will change the world for the better. But when her letter is met with overwhelming silence, Mickey is sent into a tailspin of self-doubt. Forced to reckon with just how fragile her life is—including the uncertainty of her relationship—she flees to the last place she ever dreamed she would run to, her hometown, desperate for a break from her troubles.
Back home, Mickey is seduced by the simplicity of her old life—and the flirtation of a former flame—but her life in New York refuses to be forgotten. When a media scandal catapults Mickey's forgotten letter into the public zeitgeist, suddenly everyone wants to hear what Mickey has to say. It's what she's always wanted—isn't it?
Intimate, witty, and deeply sexy, Homebodies is a testament to those trying to be heard and loved in a world that refuses to make space, and introduces a standout new writer.
Peace, Love, & Beauty,