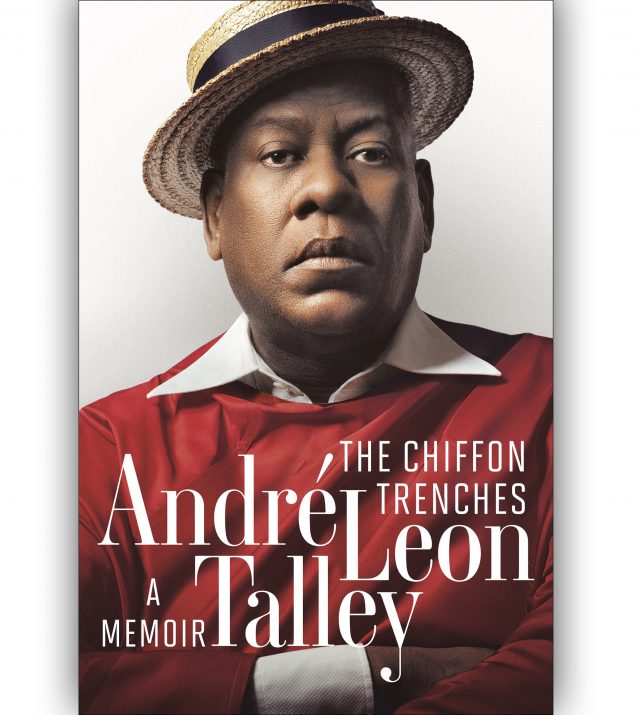 Former Vogue editor, André Leon Tally's upcoming memoir ☛THE CHIFFON TRENCHES [pub: Ballentine Books] peppered the news earlier this week mostly due to sensationalized snippets posted on dailymail.com highlighting the end of his friendship with Vogue's editor-in-chief Anna Wintour.
However WWD.com caught up with the fashion icon yesterday where he "emphasized how his upcoming tome centers on his career in fashion journalism, not just his years of Wintour."
I do not consider this to be a vengeful, bitchy tell-all. When the galleys were finalized and printed, the first person I gave the galley to was Anna Wintour. I sent her an e-mail saying, 'If there is anything that you see in the galley that you would like to be removed, please tell me and I will be happy to do so.'
—André Leon Talley on WWD.com
Well, WWD's piece lead me to Talley's documentary The Gospel According To André, which according to the fashion news site gave him the confidence to write his memoir. I found the inspiring doc on hulu.com. In one particularly moving scene, while wrestling through tears, Talley shares that a woman at Saint Laurent called him Queen Kong. "I was like an ape… They were saying I was a gay ape Queen Kong." Rather than confront the racist Saint Laurent employee, the North Carolina native buried it.
I never confronted her because these things I internalized and kept them bottled up. People always say, 'How did you do it?' Through my faith and my ancestors. They put up with slavery for so long. Lynchings. Voter suppression. Beatings… it all impacted me too. I had to move on. I had to get on with my career.
—André Leon Talley in The Gospel According To André
One of my favorite scenes is Talley's candid response to a question backstage. "Is fashion art? No! Fashion is hard work, gritty…it's not glamorous. It's rough. The chiffon trenches. It's rough.
The Chiffon Trenches drops on September 8, 2020.
Update as of April 29, 2020: The Chiffon Trenches drops May 19, 2020 "by popular demand"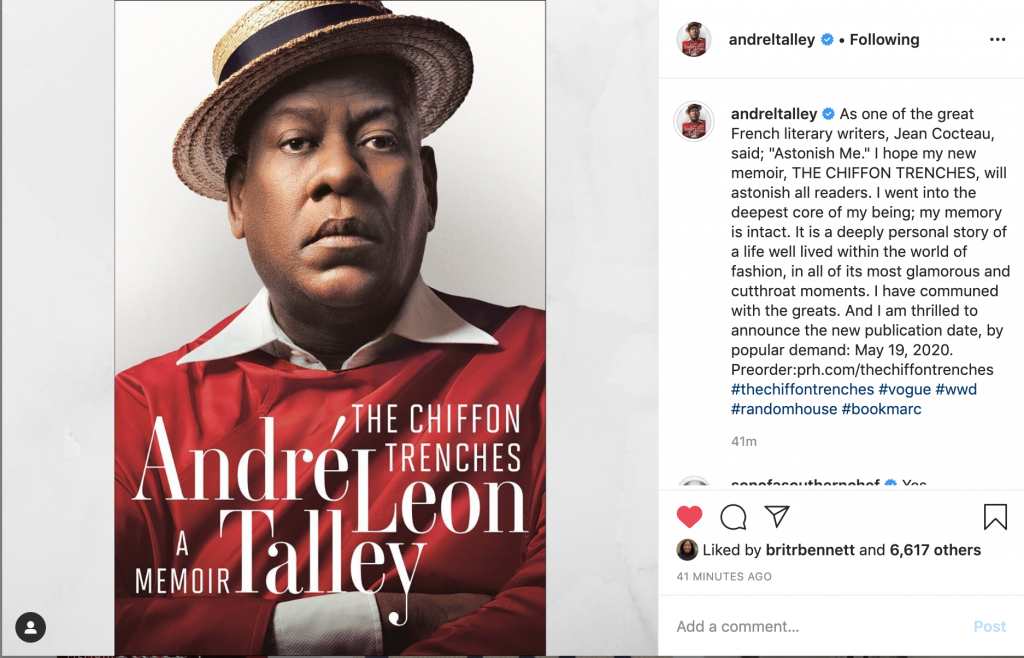 Per Penguin Random House:
Peace, Love, & Beauty,