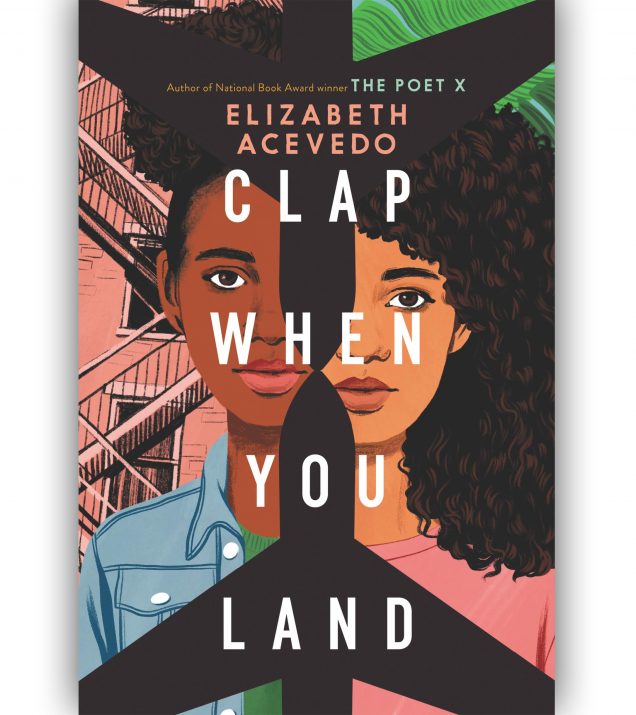 National-Book-award-winning author, Elizabeth  Acevedo just released her third YA novel  ☛CLAP WHEN YOU LAND [pub: Quill Tree Books].  Absolutely judging this book by its gorgeous cover and fly-ass title. Also, adding this story of two sisters living in different countries, who know nothing of each other until after their father dies, to the tippity top of my TBR list! I'm so smitten with this poet's prose, I'ma just  gon' ahead and start my personal Acevedo collection. Scroll down past the book to see this George Washington University alum's previous works.
Book Description Per HarperCollins

:
In a novel-in-verse that brims with grief and love, National Book Award-winning and New York Times bestselling author Elizabeth Acevedo writes about the devastation of loss, the difficulty of forgiveness, and the bittersweet bonds that shape our lives.
Camino Rios lives for the summers when her father visits her in the Dominican Republic. But this time, on the day when his plane is supposed to land, Camino arrives at the airport to see crowds of crying people…
In New York City, Yahaira Rios is called to the principal's office, where her mother is waiting to tell her that her father, her hero, has died in a plane crash.
Separated by distance—and Papi's secrets—the two girls are forced to face a new reality in which their father is dead and their lives are forever altered.
And then, when it seems like they've lost everything of their father, they learn of each other. 
Peace, Love, & Beauty,