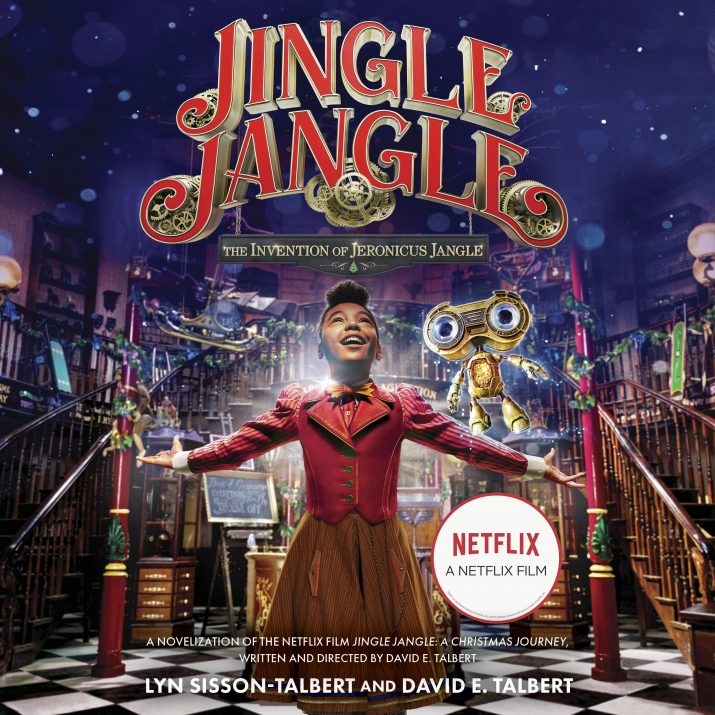 Last week actress Phylicia Rashad posted a photo of herself in a recording studio narrating wife and husband, Lyn Sisson-Talbert and David E. Talbert's holiday children's book ☛JINGLE JANGLE: THE INVENTION OF JERONICUS JANGLE [pub: Razorbill] based on David E. Talbert's Netflix movie Jingle Jangle: A Christmas Journey airing November 13th.
PHYLICIA RASHAD'S INSTAGRAM POST ON JINGLE JANGLE THE AUDIOBOOK
So first the middle grade book—it's the story of a toymaker and grandfather named Jeronicus Jangle who is betrayed by his protégé turned nemesis. Enter his spirited granddaughter Journey determined to avenge her beloved grandfather. Gift a copy or two of this fun, adventurous story to the young readers in your life between the ages of eight and 12.
JINGLE JANGLE: THE INVENTION OF JERONICUS JANGLE IN PAPERBACK
Second, there's a picture book version for even younger readers between four-to-eight-years-old called THE SQUARE ROOT OF POSSIBLE: A JINGLE JANGLE STORY by Lyn Sisson-Talbert and David E. Talbert and based on the song, "The Square Root Of Possible" from the movie.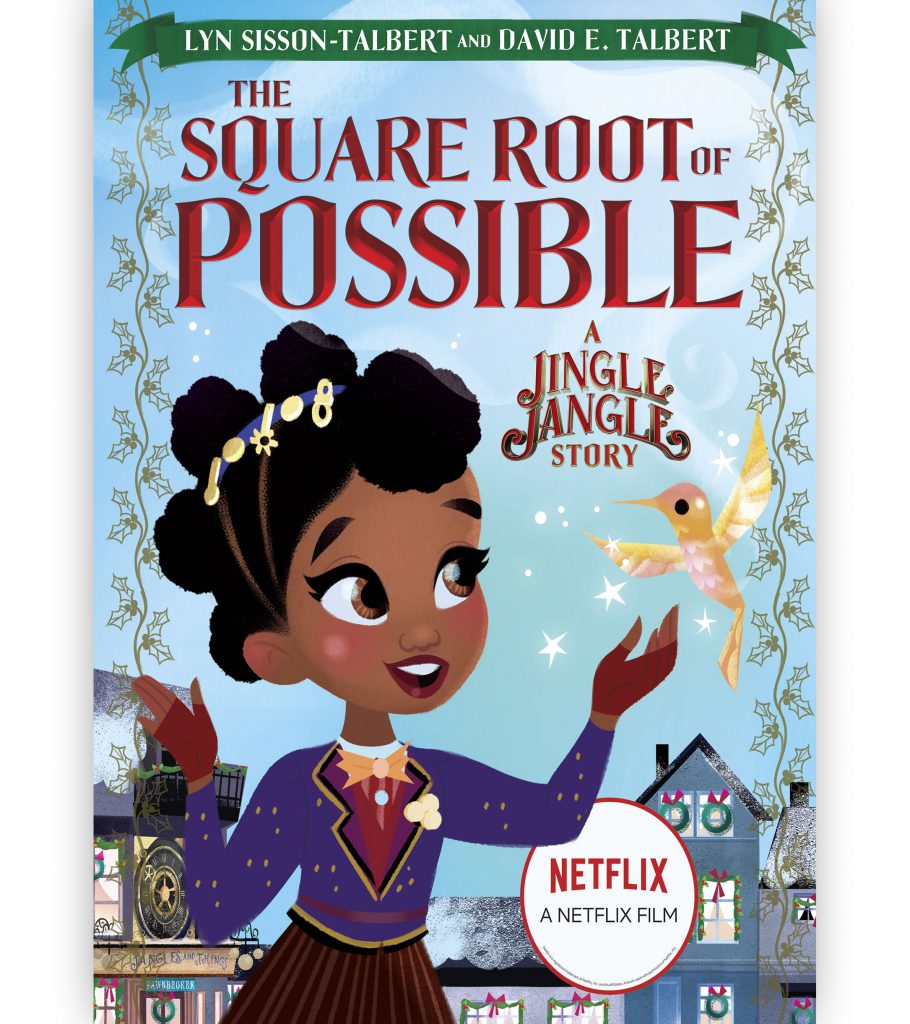 Ok, now for the movie. Same plot as the book starring Forest Whitaker as Jeronicus Jangle, Keegan-Michael Key as the former apprentice and newcomer Madalen Mills plays Journey Jangle. Phylicia Rashad and Anika Noni Rose also star in the Christmas musical with songs by John Legend. Check out the wonderful  official trailer below. 
JINGLE JANGLE: A CHRISTMAS JOURNEY THE OFFICIAL NETFLIX TRAILER
Jingle Jangle: The Invention of Jeronicus Jangle Description From Penguin Random House:
A delightful middle grade story based on the Netflix holiday film Jingle Jangle: A Christmas Journey! A holiday tale set in the snow-covered town of Cobbleton, Jingle Jangle follows eccentric toymaker Jeronicus Jangle (Academy Award winner Forest Whitaker) whose fanciful inventions burst with whimsy and wonder. But when a betrayal by a former protégé (Keegan-Michael Key) leaves Jeronicus withdrawn and down on his luck, it's up to his bright and adventurous granddaughter, Journey (newcomer Madalen Mills) — and a singularly magical invention — to save the day. From the imagination of writer/director David E. Talbert and producer Lyn Sisson-Talbert, featuring original music by John Legend, Philip Lawrence, Davy Nathan, and Michael Diskint. Jingle Jangle reminds you that anything is possible…if you believe.
Peace, Love, & Beauty,