ICYMI: Oscar-winning director extraordinaire Barry Jenkins released a gorgeously stunning teaser entitled "Preamble" for his adaptation of Colson Whitehead's 2017 Pulitzer Prize-winning novel ☛THE UNDERGROUND RAILROAD [pub: Doubleday Books] on Instagram yesterday. And in the words of actor RonReaco Lee, "Not sure if a single shot without words has ever said so much. #cinematicmagic💫"  However, at approximately the :52 mark a man's voice asks, "Who built all this?" Another responds, "Well, who builds anything in this country?" The Underground Railroad will stream on Amazon Prime Video. No official date has been announced yet.
Who built all this?
—The Underground Railroad's "Preamble" by Barry Jenkins
Well, who builds anything in this country?
—The Underground Railroad's "Preamble" by Barry Jenkins
IN PAPERBACK
IN HARDCOVER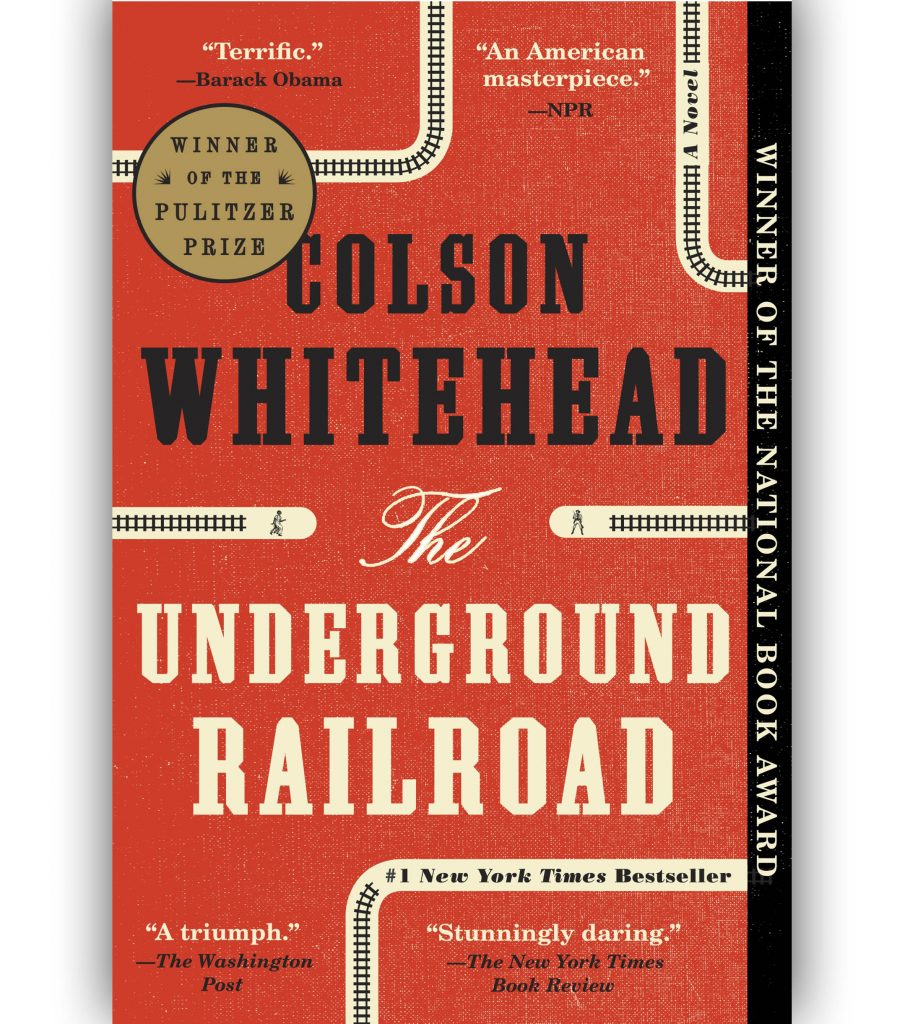 The Underground Railroad Book Description from Penguin Random House:
In this #1 New York Times bestseller, Cora is a young slave on a cotton plantation in Georgia. An outcast even among her fellow Africans, she is on the cusp of womanhood—where greater pain awaits. And so when Caesar, a slave who has recently arrived from Virginia, urges her to join him on the Underground Railroad, she seizes the opportunity and escapes with him.
In Colson Whitehead's Pulitzer Prize-winning ingenious conception, the Underground Railroad is no mere metaphor: engineers and conductors operate a secret network of actual tracks and tunnels beneath the Southern soil. Cora embarks on a harrowing flight from one state to the next, encountering, like Gulliver, strange yet familiar iterations of her own world at each stop. As Whitehead brilliantly re-creates the terrors of the antebellum era, he weaves in the saga of our nation, from the brutal abduction of Africans to the unfulfilled promises of the present day. The Underground Railroad is both the gripping tale of one woman's will to escape the horrors of bondage—and a powerful meditation on the history we all share.
Peace, Love, & Beauty,