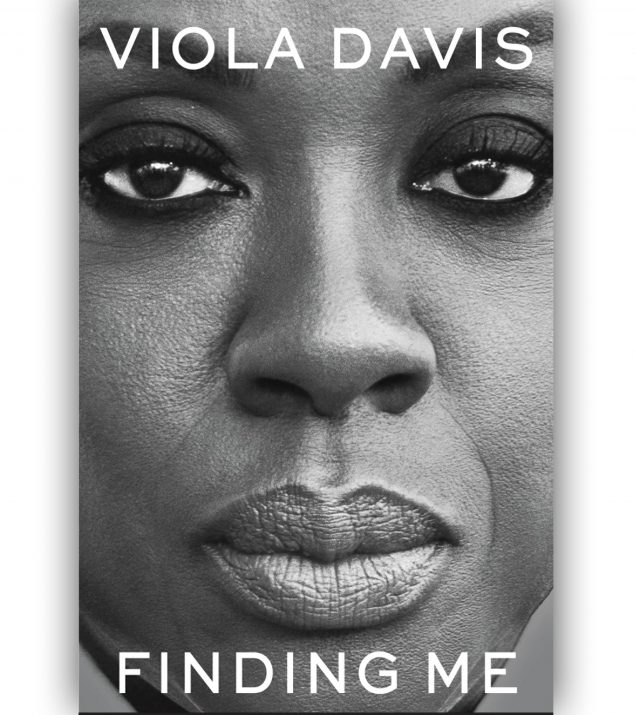 When I read this book, something happened inside me… I thought, 'Wow! What a wonder. What an incredible life that you have manifested for yourself.'
—Oprah Winfrey on Oprah + Viola: A Netflix Special Event
As if Emmy, Tony and Oscar-winning actress Viola Davis needs another reason for us to celebrate her, today we raise our finest champagne flutes extra high in honor of the author's "gorgeous" memoir ☛Finding Me [pub: HarperOne]. Not only has Viola garnered an official Oprah Winfrey co-sign as her latest book club selection, but she's also landed an engrossing television special with the media mogul—Oprah + Viola: A Netflix Special Event.
One win and four nominations makes Viola the most celebrated Black actress in Oscar history.
—Oprah Winfrey on Oprah + Viola: A Netflix Special Event
"For me when I was younger I thought I was cursed," Viola reveals during her moving conversation from Oprah's palatial home in Hawaii. "…I was like, 'Where's my sunlight?' Where is it?' Until…you find people in your life who love you. And what those people do, because they love you, and they love all of you, even with all of your flaws, is they give you permission to be able to love yourself."
A teary-eyed Oprah admits during the 48-minute special that after reading just the first paragraph, she started calling her folks to let them know that, "we must choose this as a book club to have as many people in the world read it as possible." Viola Davis is both candid and confident discussing a variety of intimate topics—from being a bedwetter until she was 14 to praying for a big Black man from the south who's "probably been married before, has kids, 'cause I don't want any pressure in that department."
Oprah + Viola and Finding Me are the perfect pairing of must-see TV with a must-read memoir. Cheers! 🥂
Black ♛ Fact: If Viola Davis wins a Grammy for her audiobook, she'll be joining the esteemed group of EGOT winners that includes the likes of Whoopi Goldberg and John Legend. Random factoid: Did you know that Common was only a Tony away from reaching EGOT status?!
Take a listen to Viola Davis reading an excerpt from Finding Me:

Finding Me Synopsis from HarperCollins:
In my book, you will meet a little girl named Viola who ran from her past until she made a life-changing decision to stop running forever.
This is my story, from a crumbling apartment in Central Falls, Rhode Island, to the stage in New York City, and beyond. This is the path I took to finding my purpose, but also my voice in a world that didn't always see me.
As I wrote Finding Me, my eyes were open to the truth of how our stories are often not given close examination. We are forced to reinvent them to fit into a crazy, competitive, judgmental world. So I wrote this for anyone running through life untethered, desperate and clawing their way through murky memories, trying to get to some form of self-love. For anyone who needs reminding that a life worth living can only be born from radical honesty and the courage to shed facades and be . . . you.
Finding Me is a deep reflection, a promise, and a love letter of sorts to self. My hope is that my story will inspire you to light up your own life with creative expression and rediscover who you were before the world put a label on you.
Peace, Love, & Beauty,