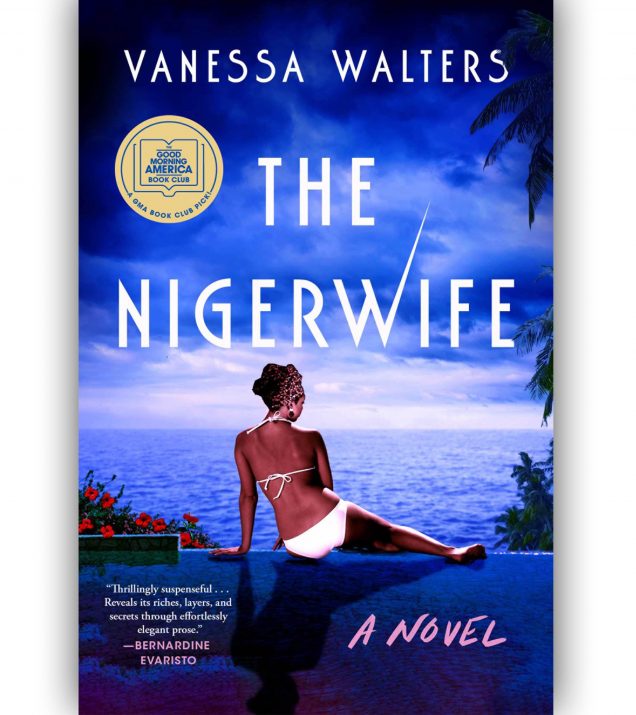 Major congratulations to author Vanessa Walters on GMA selecting her debut novel ☛THE NIGERWIFE [pub: Atria/Simon & Schuster] as their May book club pick. Oh, and while we're raising our champagne flutes, keep 'em up high as we toast to this London native securing an HBO deal back in August for the story's adaptation into a drama series before the first copy even landed on bookshelves. The Nigerwife dropped today. Happy Book Birthday! 🥳 
GMA Bookclub Announces The Nigerwife As Its May Pick
View this post on Instagram

The Nigerwife Synopsis From Simon & Schuster:
Nicole Oruwari has the perfect life: a hand­some husband; a palatial house in the heart of glittering Lagos, Nigeria; and a glamorous group of friends. She left gloomy London and a troubled family past behind for sunny, moneyed Lagos, becoming part of the Nigerwives—a com­munity of foreign women married to Nigerian men.
But when Nicole disappears without a trace after a boat trip, the cracks in her so-called perfect life start to show. As the investigation turns up nothing but dead ends, her auntie Claudine decides to take matters into her own hands. Armed with only a cell phone and a plane ticket to Nigeria, she digs into her niece's life and uncov­ers a hidden side filled with dark secrets, isolation, and even violence. But the more she discovers about Nicole, the more Claudine's own buried history threatens to come to light.
An inventively told and keenly observant thriller where nothing is as it seems, The Nigerwife offers a razor-sharp look at the bonds of family, the echoing consequences of secrets, and whether we can ever truly outrun our past.
Peace, Love, & Beauty,